Disney World's Ratatouille Attraction Hits Epcot in October
4 Years After the Initial Announcement, Disney's Ratatouille Attraction Will Open in October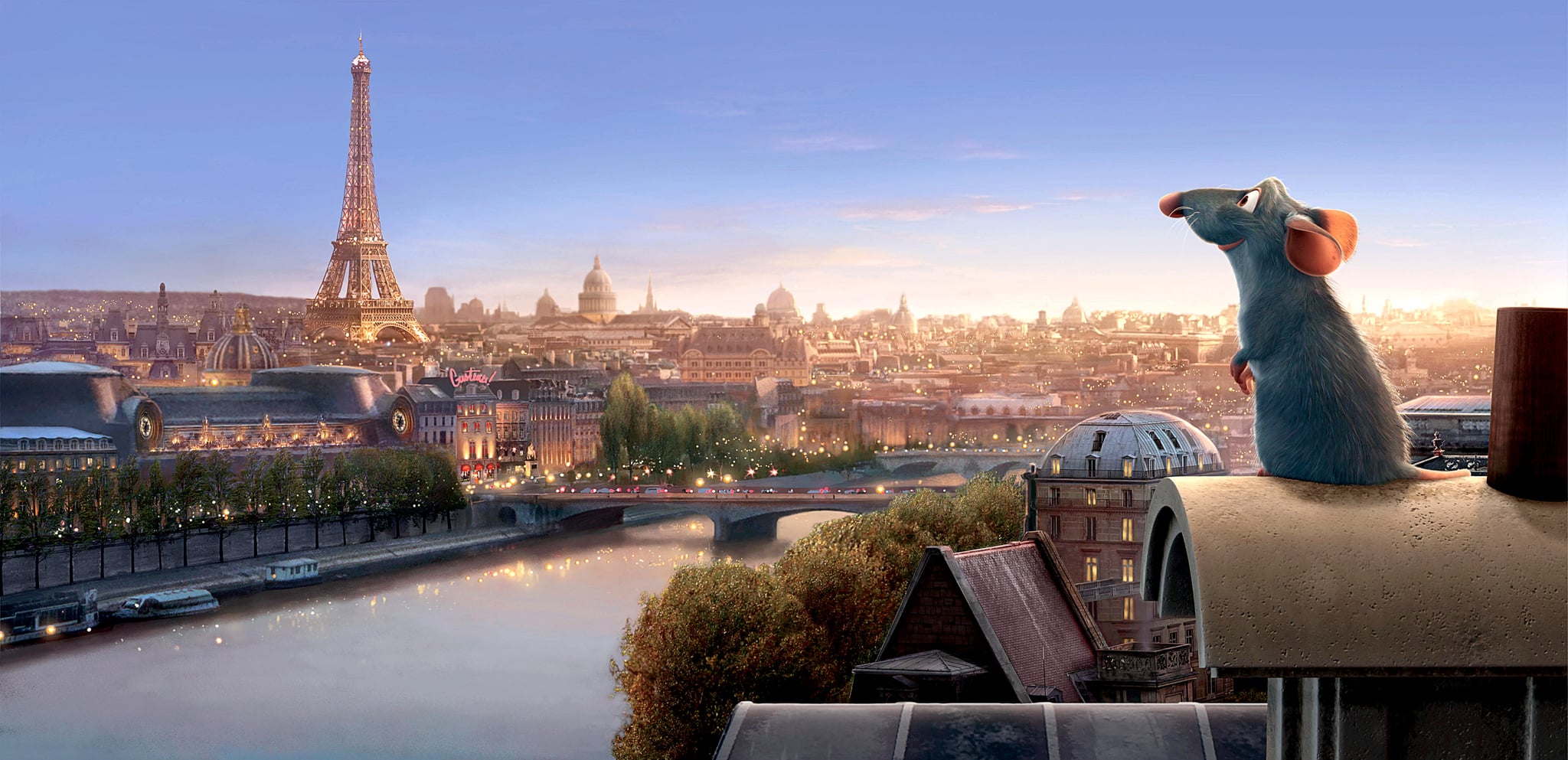 Source: Everett Collection
A Ratatouille attraction is on its way to Epcot this Oct. 1, which happens to be the 50-year anniversary of the first time Walt Disney World opened its doors. Disney confirmed the news in a 2017 announcement about permits received for the Disney World attraction, which will be located in a new section of the France pavilion. If you're a huge fan of the animated film that follows Remy's heartwarming culinary adventures in Paris, you'll be pleased to know that the ride will shrink you to Chef Remy's size "as you scurry through Gusteau's famous restaurant on a wild adventure for the whole family."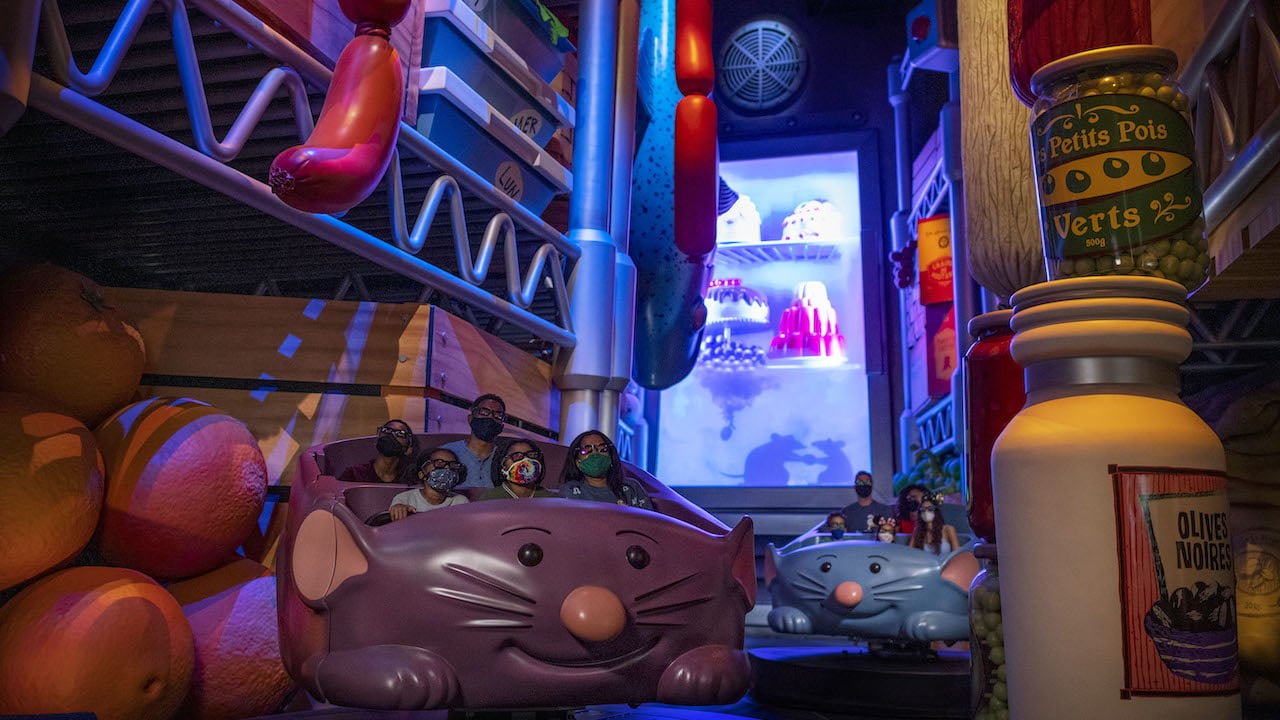 Image Source: Disney
What's coming to Epcot sounds like it will be very close to the popular Ratatouille ride and themed restaurant at Disneyland Paris. "The new attraction is expected to be a ride that will either be the same or similar to the trackless Ratatouille: The Adventure attraction located in Disneyland Paris," Disney confirmed.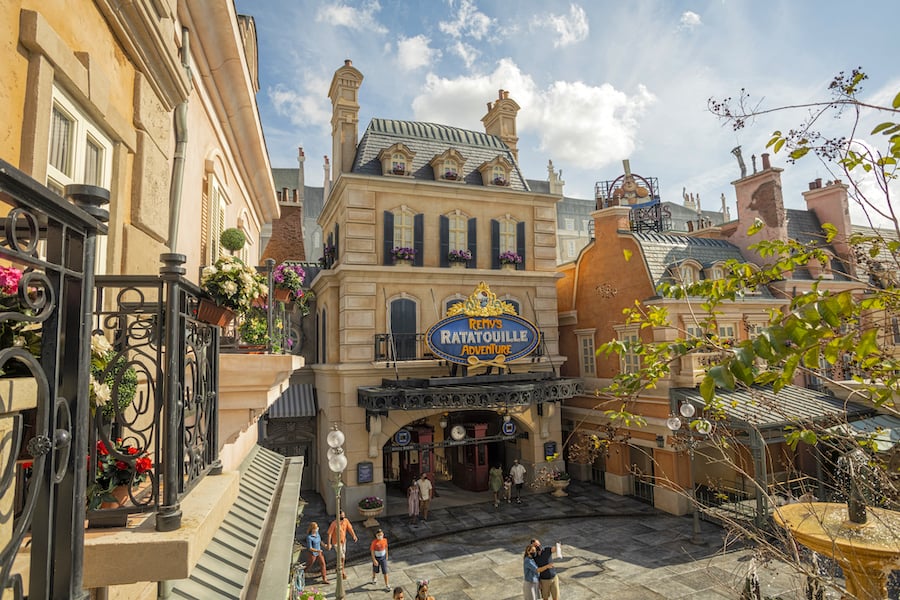 Image Source: Disney
Although we were crossing our fingers for a chance to dine at a Gusteau's-inspired eatery as well, it appears as though the restaurant, called La Crêperie de Paris, will be slightly different than the one in the film. According to the Disney Parks Blog, "The menu will feature sweet crepes, savory buckwheat galettes (naturally gluten friendly) and authentic French hard cider."
Other nods to the movie include Chef Skinner's scooter and Chef Colette's motorbike, which stand outside a storefront and will make for a fun photo op. Fans will have a blast locating all of the intentional details — both big and small! — planted around the area once the expansion opens on Oct. 1. More details surrounding this opening are surely to come, but while we wait, we'll just have to watch Ratatouille to satisfy our cravings.
— Additional reporting by Erin Cullum