Rosa Parks and Sally Rides Barbies in Inspiring Women Series
2 Historical Women Have Been Honored as Barbies For Women's Equality Day
As POPSUGAR editors, we independently select and write about stuff we love and think you'll like too. If you buy a product we have recommended, we may receive affiliate commission, which in turn supports our work.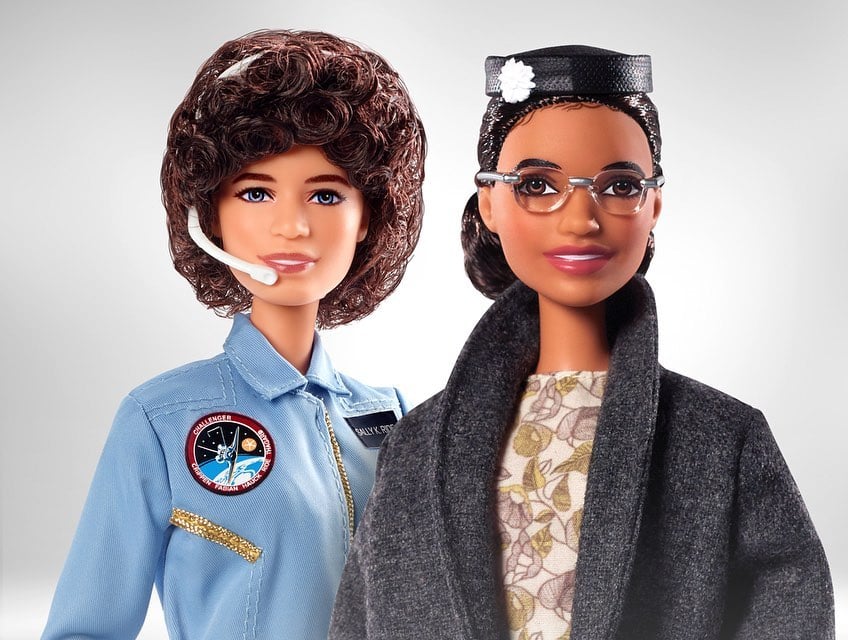 It was announced on Monday, Aug. 26, that two inspiring women have been immortalized in Barbie form, and when we say inspiring, we mean really inspiring. Honoring Women's Equality Day in the best way, Rosa Parks and Sally Ride joined Mattel's Inspiring Women Series, which was originally announced in 2018. They'll specifically fall into the Historic Role Models category, joining the lineup of other iconic women like Amelia Earhart, Katherine Johnson, and Frida Kahlo.
In the series, Mattel has included women who broke down boundaries to make the world a better place for future generations of girls, "because we know that you can't be what you can't see," Lisa McKnight, Barbie's general manager, said in a statement in 2018. Rosa Parks was an American activist hailed as "the Mother of the Modern Civil Rights Movement" and is remembered for her pivotal role in the Montgomery bus boycott. Sally Ride was the first American woman, and the youngest American, to fly in space. Both dolls, just like all others in the Inspiring Women range, feature authentic clothing and their own unique accessories, plus educational information about their lives and contributions to society so girls can be inspired by their stories through play.
Earlier this year, on International Women's Day, Mattel released its #MoreRoleModels range of Barbies. The range was part of its 60th anniversary celebration and honored 20 women from 18 countries. Additionally, the company announced it would also "close the Dream Gap" by donating money to organizations aimed at "leveling the playing field for girls."
Both the Rosa Parks Barbie ($31) and Sally Ride Barbie ($31) are available to buy now!
Image Source: Mattel