Service Dog Banned From School
Massachusetts School Denies Boy His Service Dog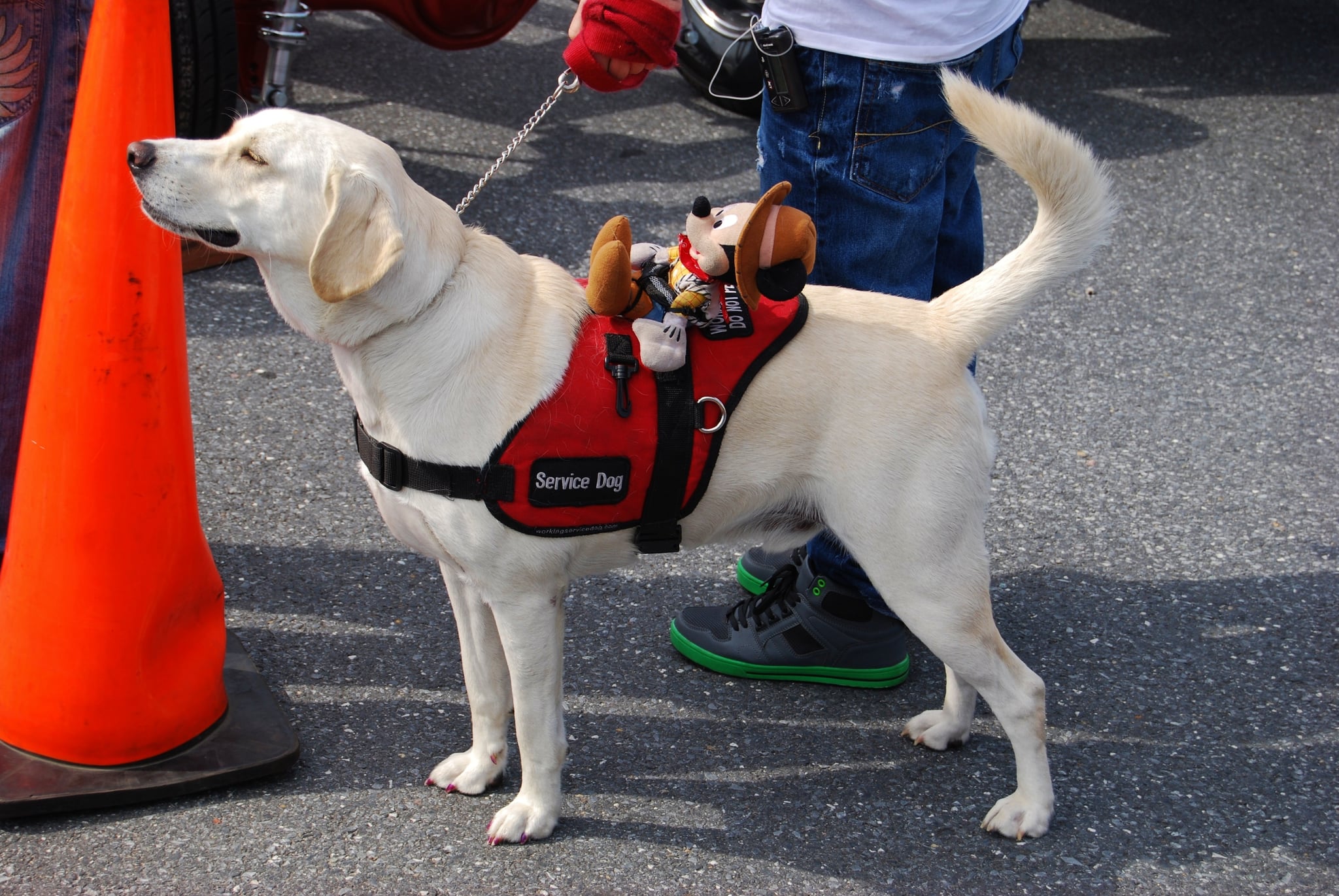 Who knew a four-legged friend could cause such a stir? A young boy in Massachusetts hasn't attended school in months because his district won't accommodate his need for a service dog.
Austin Flateau suffers from a brain malformation that causes seizures. His pup, Paris, is trained to sense seizures and alert someone before they happen. Because of this, Paris is meant to be by the 7-year-old's side at all times. But according to his mother, Ericha, the school is making this a challenge.
"For whatever reason, the school district will not allow any school staff to be the dog handler," she tells Fox & Friends. "I cannot afford to hire a third-party dog handler, and I also can't afford not to go to work myself." As a result, she has kept Austin and Paris home since returning from dog training in October. Ericha is supported by the Americans With Disabilities Act, which claims that "state and local governments, businesses, and nonprofit organizations that serve the public generally must allow service animals to accompany people with disabilities in all areas of the facility where the public is normally allowed to go." However, she notes that there is a bit of a "gray area" when it comes to rules about who will handle the service animals.
When asked about the canine controversy, representatives from the Franklin Public School District said that it "fully promotes support and access for all individuals with disabilities, including those that require the assistance of a service animal." Ericha hopes to work out the issue with the district, but if not, she and her son may have to move to a more accommodating school.