Soleil Moon Frye Talks Punky Brewster and Motherhood
Soleil Moon Frye's Daughters Have Caught Her Crafting and Entrepreneurial Spirit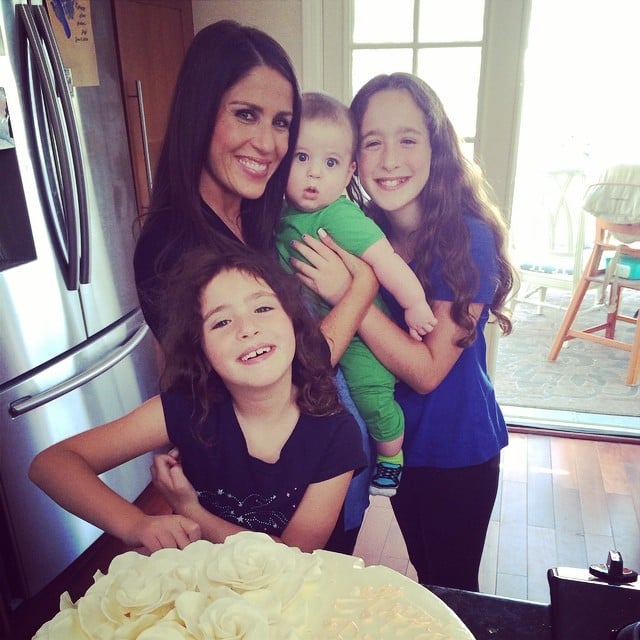 Source: Instagram user moonfrye
Just call Soleil Moon Frye a jack of all trades. After literally growing up before our very eyes as the star of Punky Brewster in the '80s and Roxie on Sabrina, the Teenage Witch in the early aughts, she set her sights on motherhood and transitioned herself from actress to mom extraordinaire. Now the mom of three — Poet, 9; Jagger, 6; and Lyric, 7 months — Frye has honed her love for party-throwing and crafting into a career most Pinterest-loving moms would covet. She's created her own party-in-a-box company, PS XO, for busy moms who don't have time to craft every party detail themselves, launched an accompanying app full of party-planning ideas, launched the MoonFrye website and app full of crafting ideas for families, and is set to kick off the second season of her home improvement show, Home Made Simple, on Nov. 1 on OWN TV. But don't think it's all for show. As Frye tells us, she's all about the DIY at home — and so are her kids!
POPSUGAR: So when did you really get into DIY and that whole culture?
Soleil Moon Frye: You know, I love crafting with my kids, we love baking, we love making things. And I was always the person that would look at magazines and Pinterest, I would try and replicate things, and of course mine never looked exactly like they did on Pinterest, so I thought why are there not easier projects to do? And, of course, there were, but I had to figure out the really, really simple way to do it because I have three kids, so I like things that are really easy. So cooking for hours and hours in the kitchen, I love to cook, but I rarely have five hours to prepare something. So I like doing things I can actually do and feel great about and where my kids feel really good about it. It's important to us to do things that are obtainable.
PS: Is there any DIY you would never attempt?
SMF: No, because of the show I'm now good with a drill, like I can make a coffee table. I literally have learned so much, and I think a lot of it is security and getting secure in your DIY self. And I have to tell you, a power drill can be really powerful. As a woman, I just feel so cool when I'm using it. There's nothing sexier than being able to fix a light.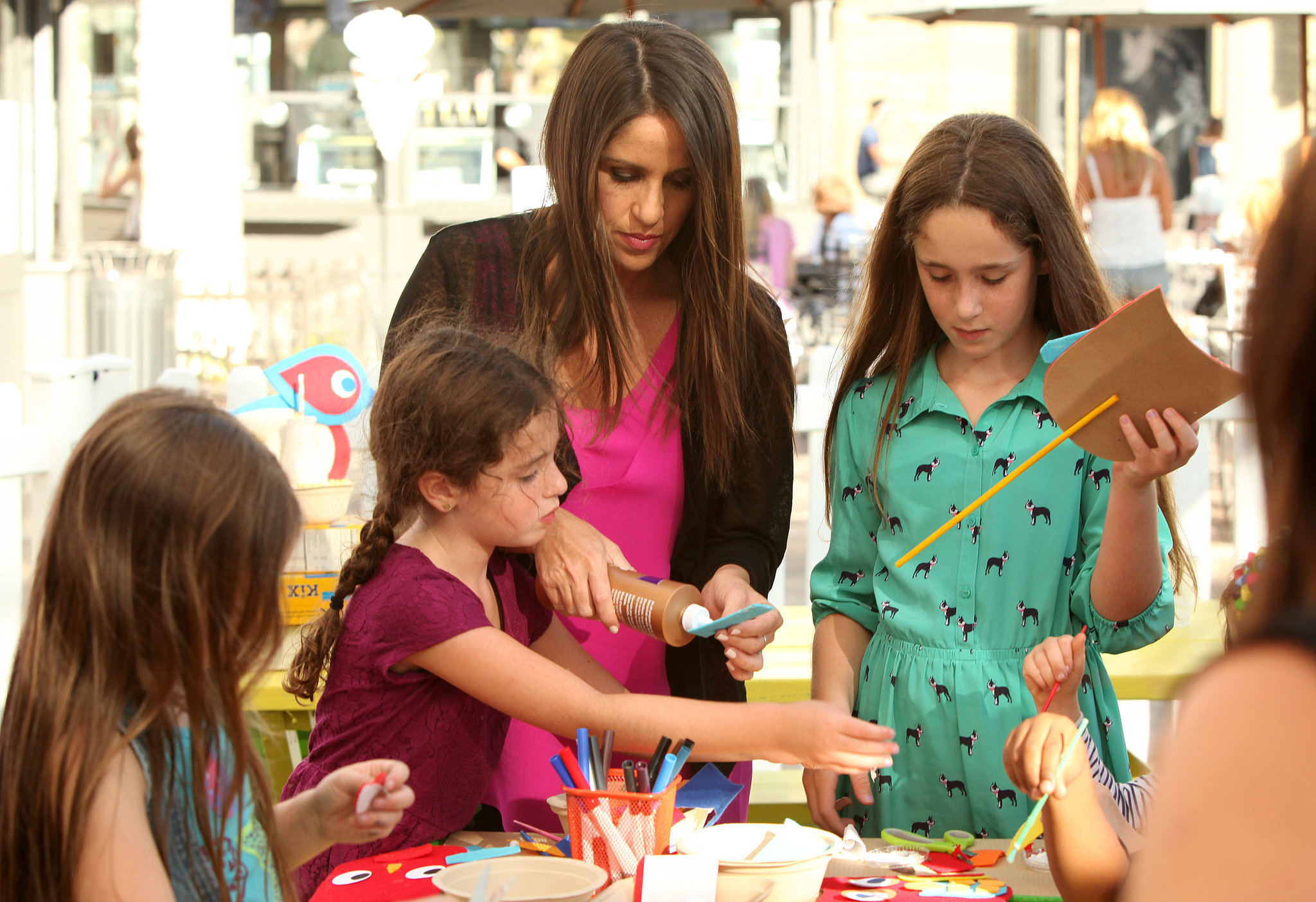 Source: Getty
PS: So you're involved in a lot of creative projects, and a recent one was with Kix cereal.
SMF: Yes, my girls and I wrote three childrens' stories, and it was so much fun because we grew up eating it and the girls love it, so it was so much fun to get together with them and write these stories, and they're so fun and inspiring. There's Maizee the octopus that rides her bike to school and loves to rollerblade. It was so much fun to work on it with them and come up with ideas together; we just had a blast coming up with names and characters.
PS: So you really collaborated with children on this?
SMF: Oh yeah, they wrote more of the stories than I did. Go to Kixcereal.com, and you can literally read all the stories. It was so much fun.
PS: I think it's very cool that you're also a voice talent. You've worked on animated projects, so I imagine you must be an amazing narrator of bedtime stories.
SMF: We love reading of course, but we also love to make up stories. So I am always on some rainbow trip with clouds made of cotton candy that maybe lead me to a river of gold or chocolate; I mean, they get very innovative. I just expand, I always think, 'How crazy can I get with this story?' My mom was always coming up with amazing stories for us, so that's a big thing in our household, coming up with crazy, wonderful stories.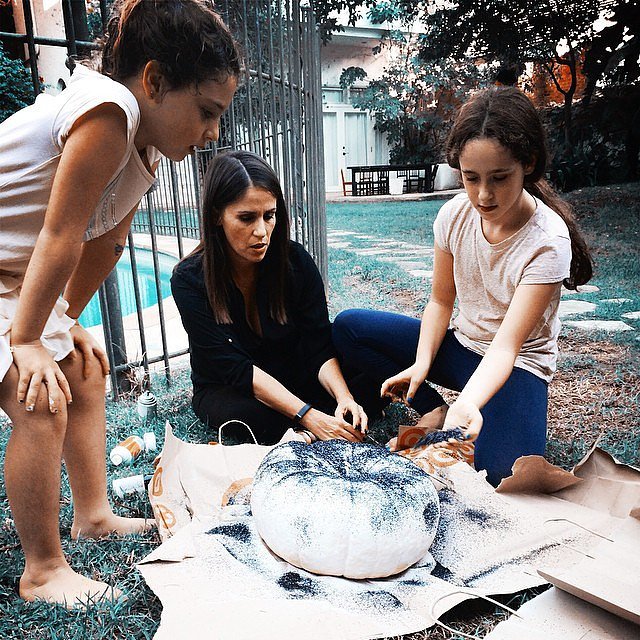 Source: Instagram user moonfrye
PS: Now do any of your children have the acting bug?
SMF: Yes, my daughter Poet is a total performer. She loves singing, loves music. Jagger is a total comedian, and she did theater this Summer, so she did the full Disney extravaganza, which was awesome, but she constantly asks about it. With my mom, I begged and pleaded, and I feel like if they're anything like I was, I'm not going to have a say in the matter. For me, I just want them to have their education, but if they want to act and grow up and do music, I just want to encourage them to do what they love. I think one of the best things we can do as parents is give our kids a foundation of feeling like they have something to believe in and something that's big to them. Poet wants to start a babysitter's club, so she has her logo and her name, it's so sweet.
PS: Did she read the original Baby-Sitters Club books?
SMF: No, not yet, but on her own, she loves little kids and taking care of them. So she really came up with these ideas, and I want to encourage that; I want her to feel empowered. And then she told me that she wants to start a store, so she wants to be a fashion designer.
PS: You've got some entrepreneurs on your hands!
SMF: Yeah, I do have some entrepreneurs on my hands.
PS: So do they know about your Punky Brewster past? Do they watch the show?
SMF: My husband will show them YouTube videos and stuff, and they think it's historical. It was really funny: Jagger came in the other day and said, 'So I need to know: were Cherry and you really good friends? And how did that work with the three girls when you were working on camera and off camera?', and I was like oh my goodness, she really wants to know. So they have a lot of questions. Poet really likes the preteen years, like Punky at 11 and 12 years old, that's what she's really into. Jagger really likes the early years.
PS: Do you ever censor yourself on social media? Or do you think it's really important to share the real experience you have as a mom? Because I know you have this amazing connection with a following.
SMF: I love sharing, and I share a lot. Sometimes you just forget because it feels like the people in the community are like my buddies. But I don't really censor myself so much. There are parts of our life that are very much ours and that we do keep to ourselves, but I feel like we are pretty open about a lot of things.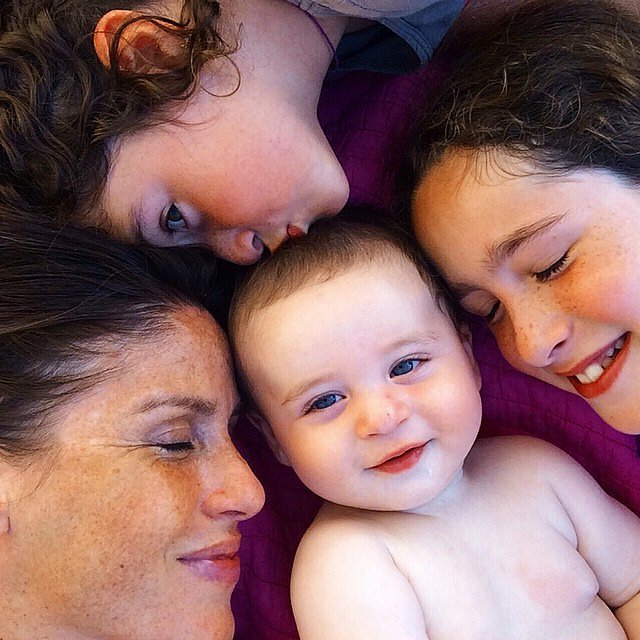 Source: Instagram user moonfrye