Stand-Up Comedian Saffron Herndon
You Won't Believe What This 10-Year-Old Joked About in Her Stand-Up Comedy Routine
Are you funnier than a 10-year-old? You probably don't have a chance against Saffron Herndon. This pint-size comedian is not only facing most adults' biggest fear (speaking in public), but she's also killing audiences at the same time.
With a sharp tongue and mature sense of humor, Herndon has some wondering whether she writes her own jokes (how many kids her age have ever even heard of Kurt Cobain and the Foo Fighters, let alone can joke about them?), but Herndon insists that the material is all her own.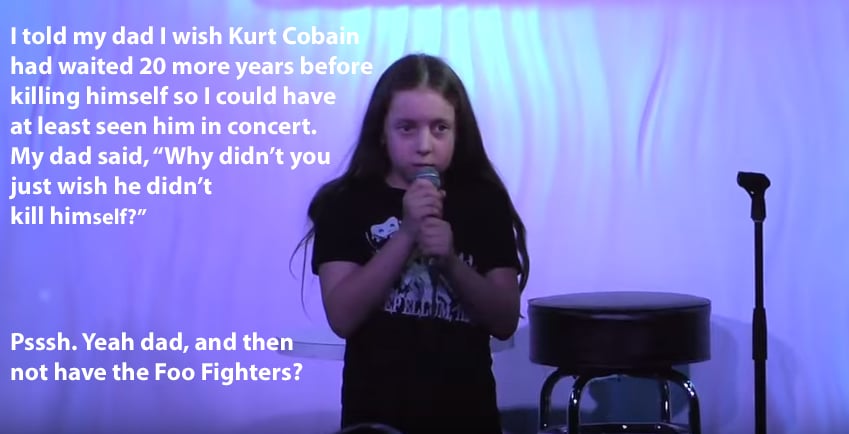 "It makes me laugh at how stupid some adult's perspectives are on me," Herndon told BuzzFeed Life. "But I do write my own material. I do collaborate with others, like most comedians."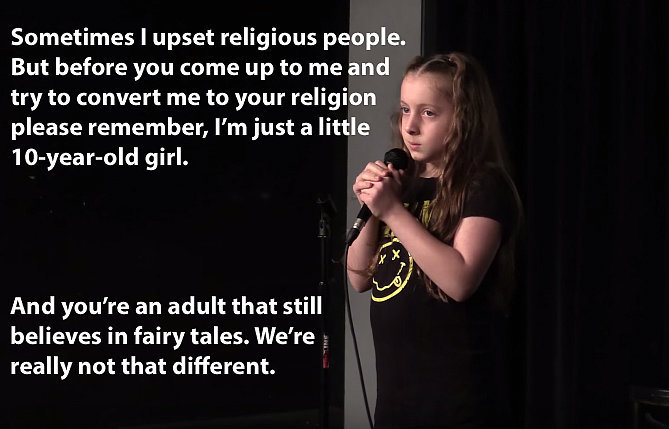 Having a stand-up comedian as a father probably doesn't hurt Herndon's perfect timing, but she also draws inspiration from Amy Poehler, Tina Fey, Phyllis Diller, and Aubrey Plaza. "I hope to someday have my own television show, but first I want to start out on Saturday Night Live," said Herndon.