Standard Homeopathic Company Teething Tablets Recall
Recall Alert! Homeopathic Teething Tablets Officially Recalled by FDA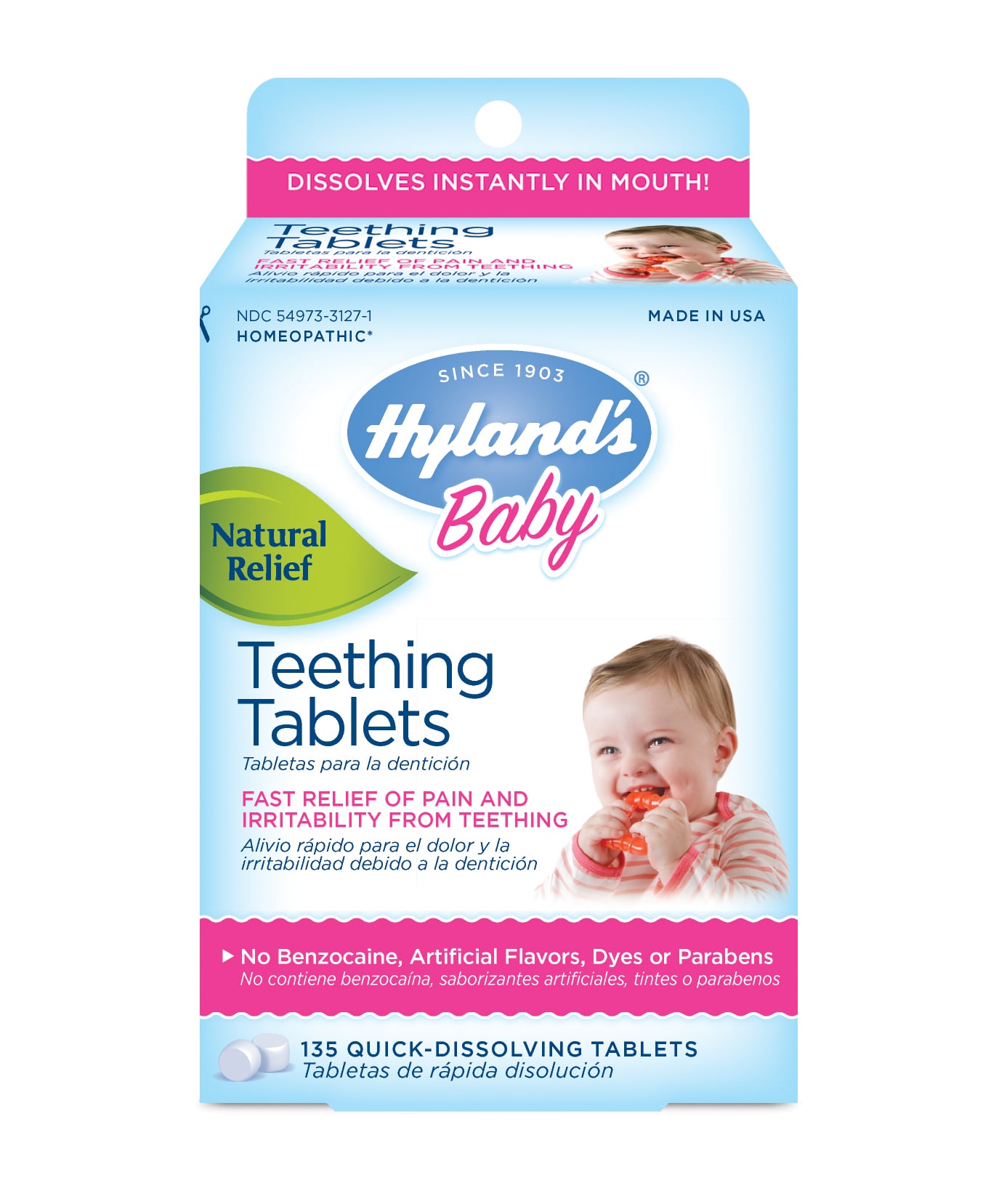 After months of warnings for parents to discontinue use of Hyland's Baby Teething Tablets, the Standard Homeopathic Company is officially recalling all of its teething products due to their belladonna content. The FDA "believes that belladonna represents a serious health hazard to children and that the effects of belladonna are unpredictable," and it concluded that Hyland's products contained inconsistent amounts of belladonna compared to what's stated on packaging.
"We initiated this recall even after discontinuing production last fall because it is appropriate to do what our regulating agency has formally requested," said J.P. Borneman, PhD, chairman and CEO of Standard Homeopathic Company. "We are committed to maintaining and earning the trust consumers have placed in Standard Homeopathic Company. We have worked for 114 years to build relationships with our consumers. We intend to preserve that tradition of trust."
If you have any of Hyland's Baby Teething Tablets or Baby Nighttime Teething Tablets, you should discontinue use and discard them immediately. Anyone with questions can contact the Standard Homeopathic Company by calling 1-800-991-3376, or can report any adverse reactions or quality issues to the FDA's MedWatch Adverse Event Reporting program.