Stephen Curry's Daughter Takes Over His Postgame Interview
Stephen Curry's Daughter Totally Improved the Quality of His Postgame Interview
All things are improved by the presence of kiddos — especially NBA postgame interviews. Stephen Curry, point guard of the Golden State Warriors, brought his adorable daughter, Riley, to sit with him during his interview on Tuesday night, after he helped his team defeat the Houston Rockets. While reporters attempted to get responses to their questions from Curry, Riley proceeded to treat her audience to funny faces, waves, comments, and giggles.
She even played a game of hide-and-seek with her MVP daddy.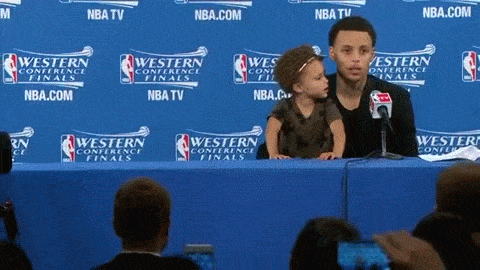 Even if you know nothing about the NBA, this 2-year-old little lady is sure to put a smile on your face.