Sunscreen Banned From Schools Without Permission Slip
The Shocking Reason Sunscreen Is Widely Banned From Schools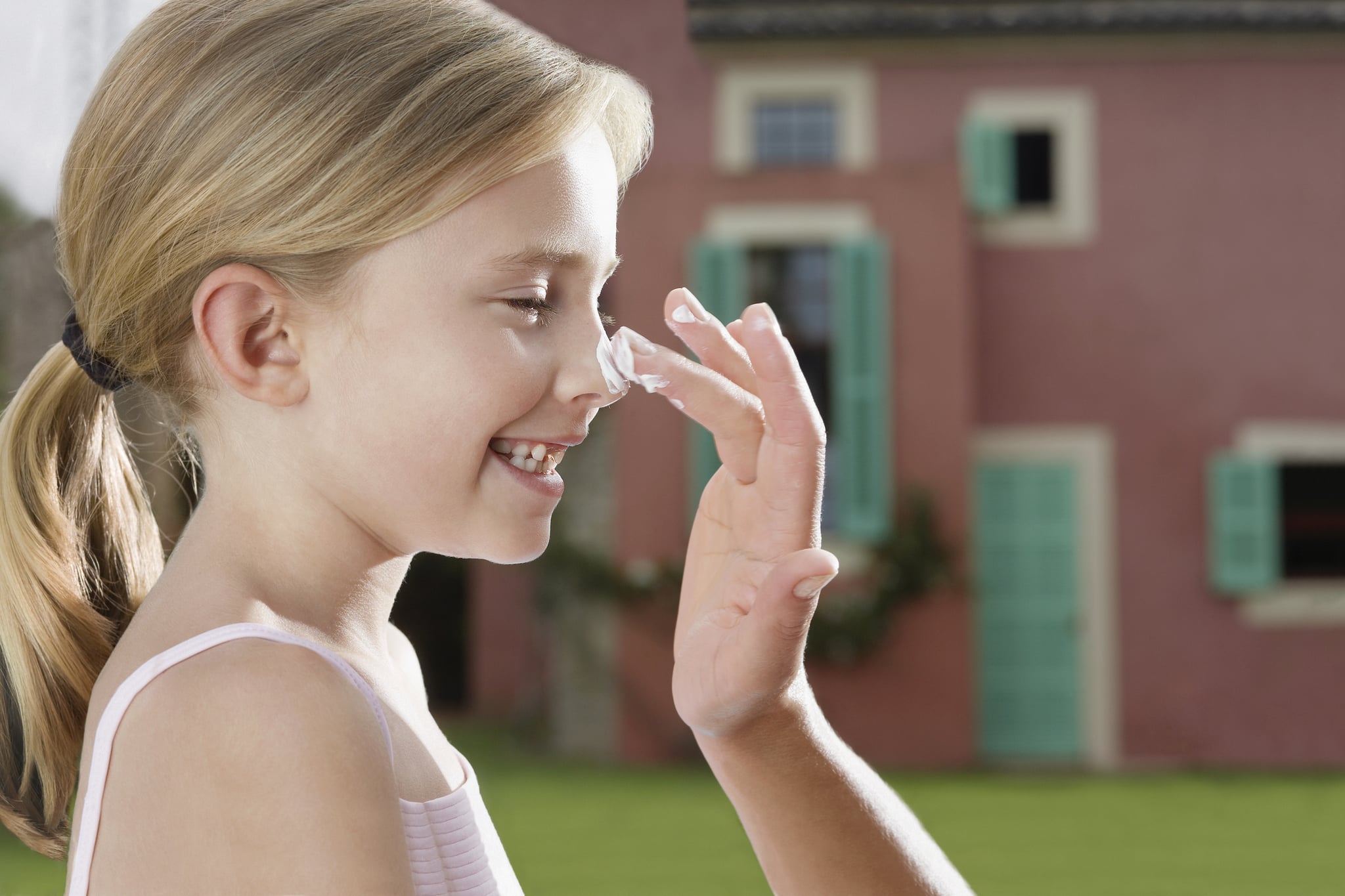 It's widely known that UV exposure greatly increases the risk for skin cancer, and the chances increase as you age. It's also widely known that sunscreen protects children from the sun — and yet, sunscreen is widely banned from schools.
Although many schools encourage parents to liberally apply sunscreen before field trips or hot days, 47 out of 50 states restrict sunscreen from schools, prohibiting students from bringing any with them and even going as far as throwing away any bottles found in children's bags. This pro-yet-anti-sunscreen stance stems from its FDA classification as an over-the-counter drug.
Holly Thaggard, the founder of sun care line Supergoop, was shocked when she first learned that her 6-year-old daughter wasn't allowed to bring sunscreen to school — the place kids spend most of their day — seeing as sunscreen is the very thing that can protect exposed skin. Together with tennis pro Maria Sharapova, the pair launched Project Black Dot, an advocacy and activism platform with the mission of ending the skin cancer epidemic and changing the future of skin health in America.
Through Project Permission, Thaggard and Sharapova hope to educate kids on the importance of sunscreen while also providing a simple online permission slip for parents to sign, which will allow their children to not only bring sunscreen to school but also to have permission to openly apply it.
"We want to stop the damage where it starts: childhood," said Thaggard. "Children are exposed to about three times more UV rays than adults, which makes sense, as they're on playgrounds and practice fields. Yet these laws don't allow for the most simple form of protection."
Depending on the school, children are not allowed to use any sunscreen at school without the permission slip. "The more permission slips that are signed and presented to school administrators, the better chance we have to change the thinking behind these regulations," said Thaggard.