Talking About Miscarriage
Why You Should Open Up About Your Miscarriage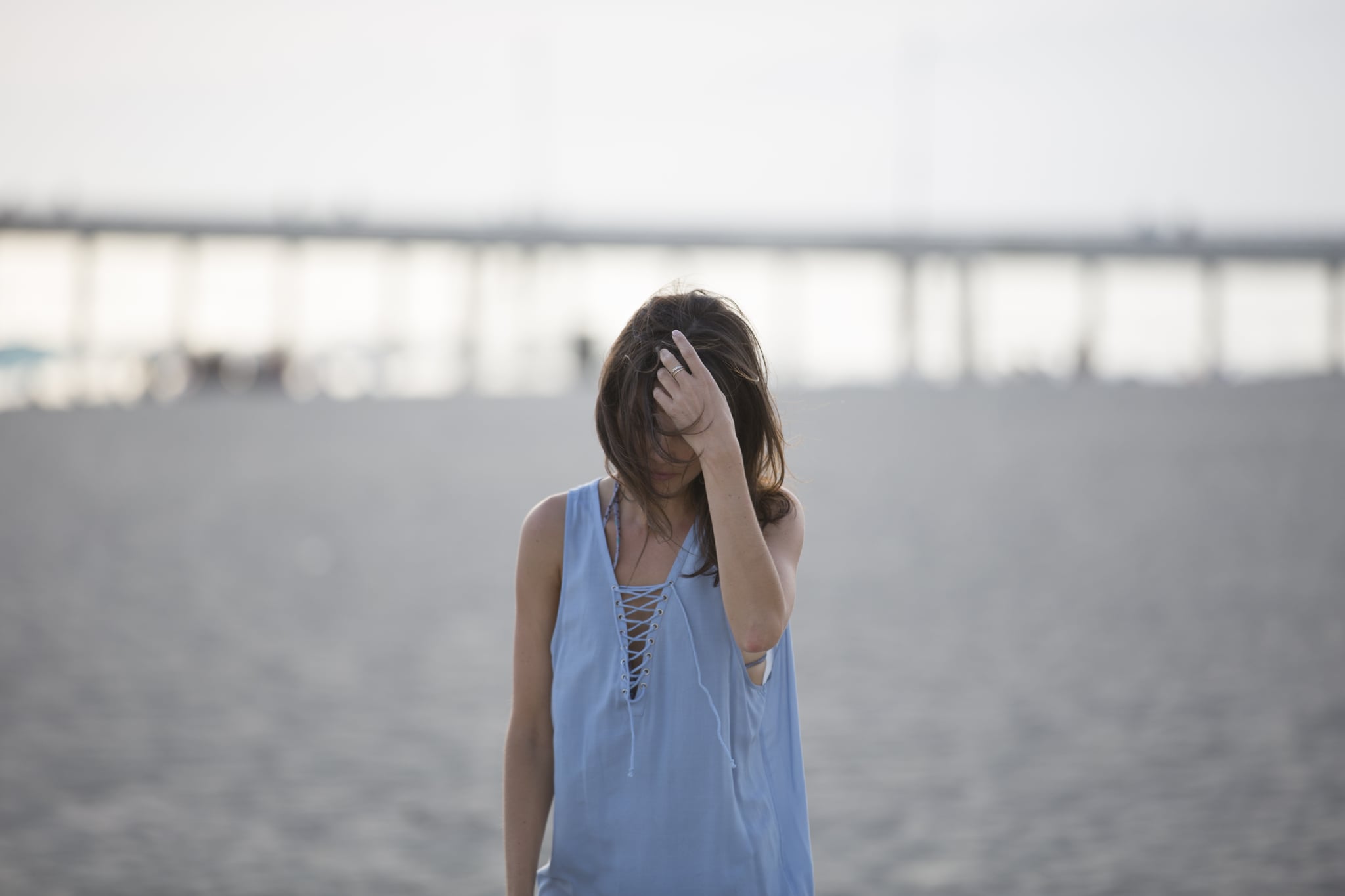 I was probably even more naive than the average woman about the potential of my pregnancy ending in miscarriage. I already had a healthy 2-year-old daughter, and I had conceived my second child just as easily as I had her, during the first month of trying. I felt less nausea than I had with my first pregnancy, but I was chalking that up to luck, not something to worry about. I was pregnant, and to me, the only possible outcome was that I'd be holding the newest addition to our family in approximately nine months. But I, like countless women before and after me, learned that another outcome does exist.
At my first ultrasound appointment, when I was eight weeks pregnant, the technician called in a doctor, concerned about some extra fluid in the baby's abdomen. I couldn't resist the lure of Google, and I read that the "pleural effusion," as the doctor had called my baby's condition, often led to "poor fetal outcome." But my husband and I also heard of other babies with similar diagnoses whose fluid had dissipated, who had been born healthy and happy. I chose to believe this would be the case with our child. Again, to me, a pregnancy meant a baby, and a healthy one at that.
Two weeks later, the morning I was scheduled to return to the doctor for a follow-up ultrasound, I noticed I was having a little dark-brown spotting. Even that didn't alarm me. I remember feeling glad that it happened on a day when I was already going to the doctor, so I wouldn't have to make an extra phone call or schedule another appointment to put my mind at ease. Just a couple of hours later, my husband and I were getting the news no parent wants to hear: "There's no heartbeat." The baby (and yes, while I absolutely believe in a woman's right to choose, to me, that fetus will always be a baby, my baby) had died the same day as my first ultrasound. Before my husband could even process what was happening, I was sobbing, devastated in a way I'd never been before.
I was diagnosed with a missed miscarriage, since, beyond that morning's spotting, my body hadn't really begun miscarrying naturally. The next day I went in for a D&C, an easy procedure that I recovered from almost immediately. The emotional healing was exponentially more difficult. I had never felt grief like this, though just a few months earlier, I had lost my beloved grandmother. But she was 91 years old and I had countless memories to keep her close; I would never even know if this baby was a boy or a girl. Two years and another healthy baby later, just typing that brings tears to my eyes.
Only one thing got me through my miscarriage: talking about it. As a friend of mine recently said after her own miscarriage, "I feel weird that I talk about it all the time. I don't think that's what people normally do, but I can't do anything else." I felt the same way. My loss was pretty much all I was thinking about, and I needed to let it out, and that release had some surprising results.
I immediately leaned on the couple of friends I knew who had miscarried, relying on their stories to help me see a light at the end of the tunnel. They were wonderful to me, and I am forever grateful that they trusted me enough to share their losses, so I knew where to turn when I experienced my own. A few days after my D&C, I called another one of my close friends, telling her how empty and sad I was feeling. The tone in her voice was strangely knowing. "Did you have a miscarriage, too?" I asked. She had. And that story was echoed again and again by the women in my life. I quickly realized how not alone I was in my grief, and that fact brought me more solace than anything.
Miscarriage is a heart-wrenching experience, but by sharing our stories, we lighten our own burden and those of the women in our lives who have lived through similar loss. Just as you wouldn't grieve a born child silently, you shouldn't have to grieve an unborn one alone.
Image Source: POPSUGAR Photography