Tangled Before Ever After Series
The Latest Disney News That's Going to Have Your Kids Going Bonkers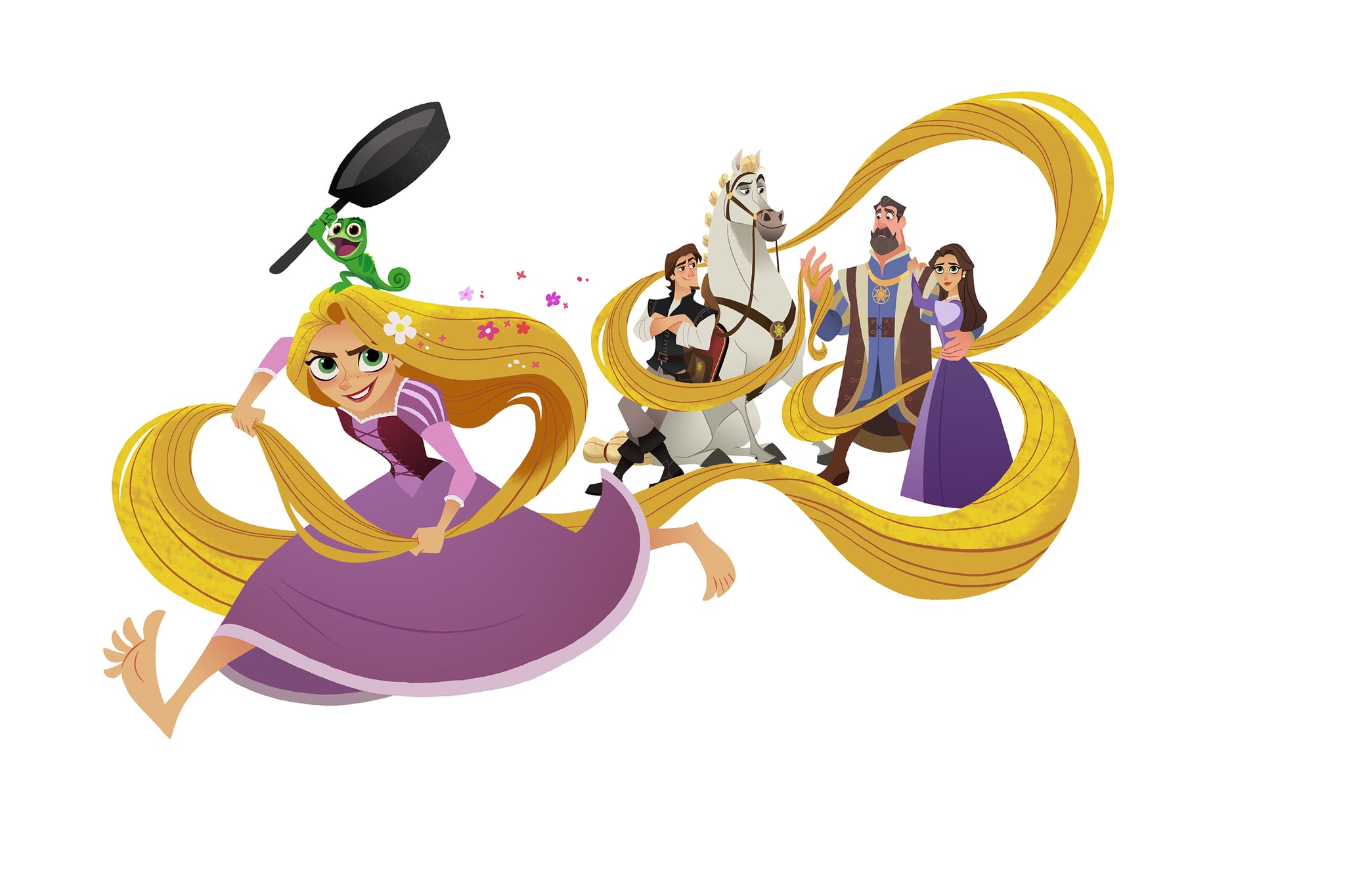 Disney just announced some amazing news that's going to have your little ones doing their happy dance. It was already revealed that Tangled is getting its own spinoff series on Disney Channel, but now in addition to exciting details about the upcoming show, Disney also shared that Big Hero 6 will be getting an animated show of its own. Both of these soon-to-be fan favorites have 2017 premiere dates. While your kids get their countdown started, check out everything we know about both series so far.
Tangled
The official title: Tangled: Before Ever After.
The style: Based on the image just released, the series will be designed in a traditional 2D animation style.
The music: The original composer, Alan Menken, and lyricist, Glenn Slater, will be contributing music, along with composer Kevin Kliesch.
Who is reprising their roles: Mandy Moore, Zachary Levi, Jeffrey Tambor, Paul F. Tompkins, and M.C. Gainey.
The storyline: The series tells the story of Rapunzel as she acquaints herself with her parents, her kingdom, and the people of Corona, and it's set between the time of the movie and the following short film, Tangled Ever After.
Who is joining the voice cast: Ashley Judd as Rapunzel's mother, Queen Arianna; Broadway star Eden Espinosa as Rapunzel's handmaiden and confidant, Cassandra; comedian Jeff Ross as Hook Hand's brother Hook Foot; Richard Kind as Uncle Monty; Sean Hayes as Pete the Guard; Peter MacNicol as Nigel the Advisor; Clancy Brown as Rapunzel's father, King Frederic; Adewale Akinnuoye-Agbaje as blacksmith Xavier; Diedrich Bader as Stan the Guard; Charles Halford as Pub Thug Vladimir; Steve Blum as Pub Thug Attila Buckethead; James Monroe Iglehart as Eugene's friend Lance Strongbow; Jeremy Jordan as teen alchemist Varian; and Jonathan Banks as Quirin, Varian's father.
Big Hero 6
The series: The beloved movie inspired by the Marvel comic of the same name will be getting its own animated series in 2017.
Where to catch it: The show will premiere on Disney XD platforms around the world.
The producers: Emmy-winning producers (as well as the creators and executive producers of the series Kim Possible) Mark McCorkle and Bob Schooley are the executive producers.
The storyline: The series continues the adventures of 14-year-old Hiro and his cutting-edge robot, Baymax, as they form a superhero team along with four other friends.