Taylor & Wells Family Bed For Cosleeping
If You're Wondering Who'd Even Buy a 12-Foot-Wide "Family Bed," Well, It's Sold Out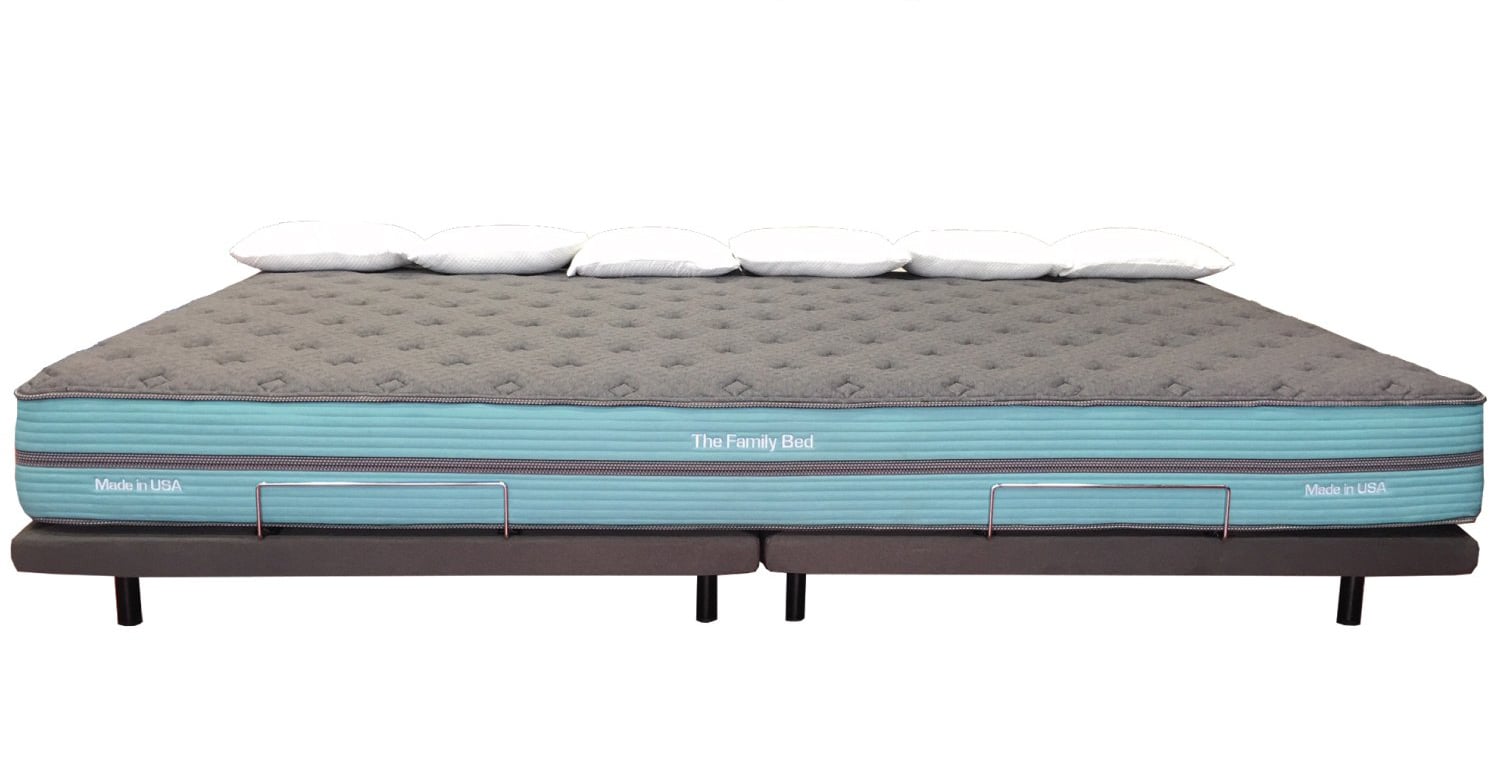 More and more, cosleeping is becoming as common a parenting style as babywearing and infant-led weaning, but for those who practice family bed sharing, the sleep solutions haven't gotten much better. Often, those parents snuggling up with their kids are doing so on full-size mattresses or, at most, queens and kings. And, sure, a king-size bed seems spacious . . . until you try to squeeze in two adults, a perpendicular-sleeping toddler or two, and a few family pets.
Likely seeing a demand, the bedmakers at Taylor & Wells have created "the Family Bed XL," a 12-foot-wide mattress that — equivalent to two California king mattresses combined — can easily fit an entire family, along with a few visiting relatives.
The bed measures in at a startling 144 inches wide and 84 inches long. For reference, a queen-size mattress is just 60 inches wide, and a king-size is 76 inches.
The enormous "Family Bed" mattress uses luxurious materials, including cooling gels and supportive memory foam, and as the Bedding Mart site boasts, "is ideal for the perfect movie night with adjustable friendly options."
If you're curious who has the desire — or bedroom space — for one of these sprawling beds, it's clear there's a market for them. The mattress, which costs $2,299 before factoring in bed frames or adjustable-base upgrades, is already sold out online.
Clearly, the power of cosleeping has spoken!