Teen Started a GoFundMe So Girls Can See a Wrinkle in Time
1 Teenager Is Raising Money For 1,000 Black Girls to See a Wrinkle in Time — and It Sounds Incredible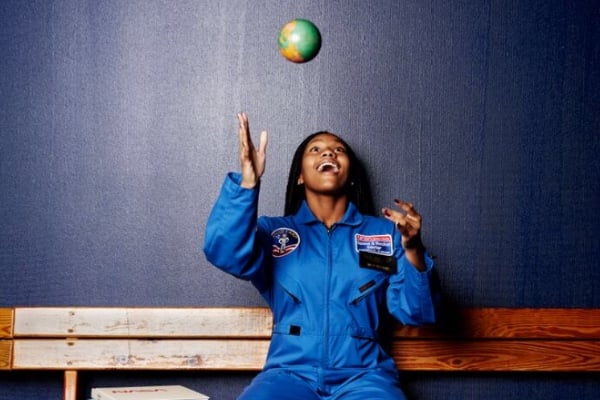 Taylor Richardson, an ambitious 14-year-old girl who plans on becoming an astronaut, scientist, and engineer one day, decided to use the internet to give back by starting a GoFundMe page to help 1,000 African American girls see the movie A Wrinkle in Time. She set up a dedicated page for her cause in November, and it's safe to say she far and away surpassed her goal.
Taylor shared why she thinks black women getting exposed to fields like engineering and science through film is so important:
1.) It shows young, black girls deserving a chance to be a part of the sci-fi cultural canon. 2.) It has a female protagonist in a science fiction film. [Storm Reid], a brown girl, [is] front and center looks like me in the role of Meg. She travels to different planets and encounters beings and situations that I'd never seen a girl of color in. 3.) Most impressively and importantly, it's a fantasy film that is not about some white boys fighting evil, but about a black girl overcoming it.
And this isn't the first time Taylor has used GoFundMe to make the world a better place. She has also raised money to help black girls attend Hidden Figures in theaters and started a page to help aspiring astronauts like herself go to space camp over the summer.
So far, she's made some serious progress in her most recent efforts. As of March 6, she has raised $50,479 in total — with an initial goal of $15,000 — and it's clear that many young women will get to see the movie for themselves.
"Like Meg's dad in the movie [A Wrinkle in Time] he wants to touch the stars I want girls especially those of color to see this movie and know that not only can touch the stars they already are ones! Maxine Waters says she's 'reclaiming her time,' well we girls are becoming the 'Warriors' and we are 'reclaiming our STEM!'"