Time-Lapse Video of Baby's First Year
This Time-Lapse Video of Baby Teddy's First Year Is Unbearably Cute
One family's effort to keep relatives updated about their newborn son's growth is benefiting all of us — with cuteness! Amelia and Matt Bookman of the insanely popular Bon Appétempt gourmet cooking site live in Los Angeles, but Matt's father lives in Pittsburgh. So when the couple's baby, Teddy, was born last year, the parents decided that in addition to Facetiming with Grandpa, they'd create a time-lapse video of Teddy's first-year milestones to share with him.
The first snippet of video was taken when Teddy was just six hours old, and over the next two minutes, we see the tot do everything from roll over and crawl to walk and eat. While Mom told The Bump that her favorite moment was Theo taking his first steps and Dad says his was watching Teddy spin at 11 months, we have to say that Teddy sneezing at four and six weeks is giving us a bit of baby fever!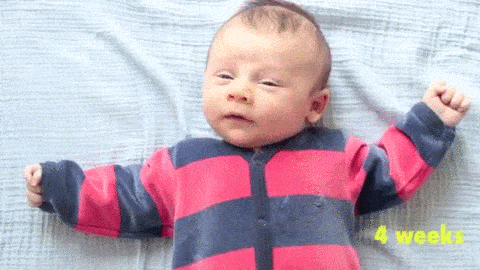 We know time-lapse videos of tots aren't new, but we can't stop watching this one!