Source: POPSUGAR Photography / Sarah Lipoff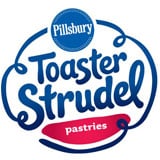 The best way to start the day is with a smile and a little fun, which is why we partnered with Toaster Strudel, now with 30% more icing, for this delicious post.
Breakfast doesn't need to be a big rush, so take a few moments to sit with your child and enjoy a delicious meal, which sets the tone for a successful day thanks to a bit of breakfast fun. With only a few minutes of prep, you can offer your child a variety of sliced fruits for creating edible art, leaving her happy and full of big smiles. And all of these cute ideas can easily be made with young kids — my 6-year-old loved playing with her food!