Unicorn Pool Float From Walmart
Yep, You Can Actually RIDE This Unicorn Pool Float — It's Perfect For Summer Parties!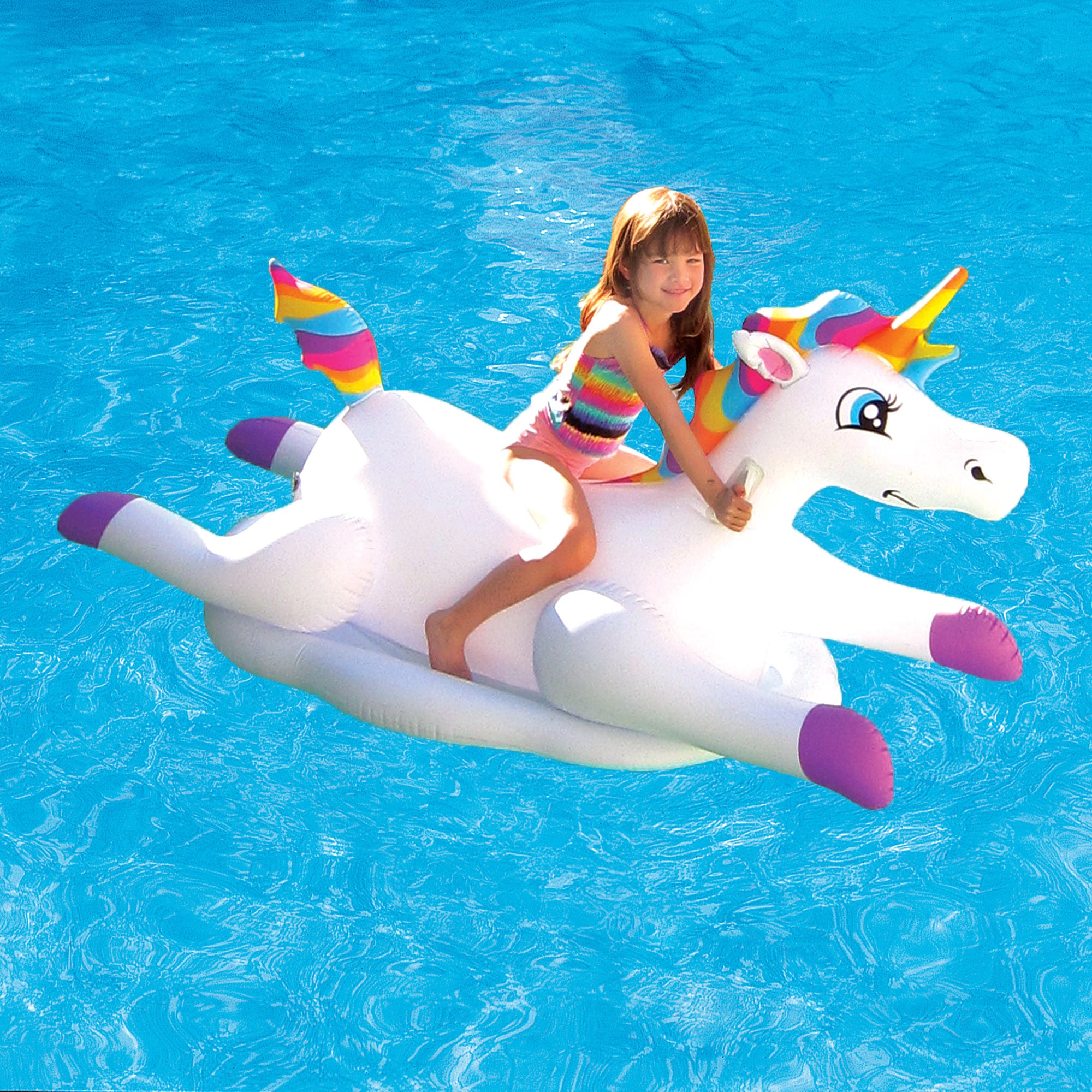 First there was the giant unicorn pool float, then there was the unicorn sprinkler, but our newest discovery might take the cake. This new Blue Wave Cloud Rider Rainbow Unicorn Pool Float ($35) from Walmart is designed so you can actually ride on it.
The description says it can fit two children on it, but we're hoping adults can give it a try too. It comes with handles for stability. The colorful accents and genius design make it the perfect purchase for upcoming Summer parties. Don't waste time admiring it; buy it ASAP. Something this cool won't stick around for long. Dive into the new season with this magical pool float!
Image Source: Walmart