Untamed Fingerlings May 2018
Rawr! There's a New Line of Fingerlings, and Calling Them "Wild" Would Be an Understatement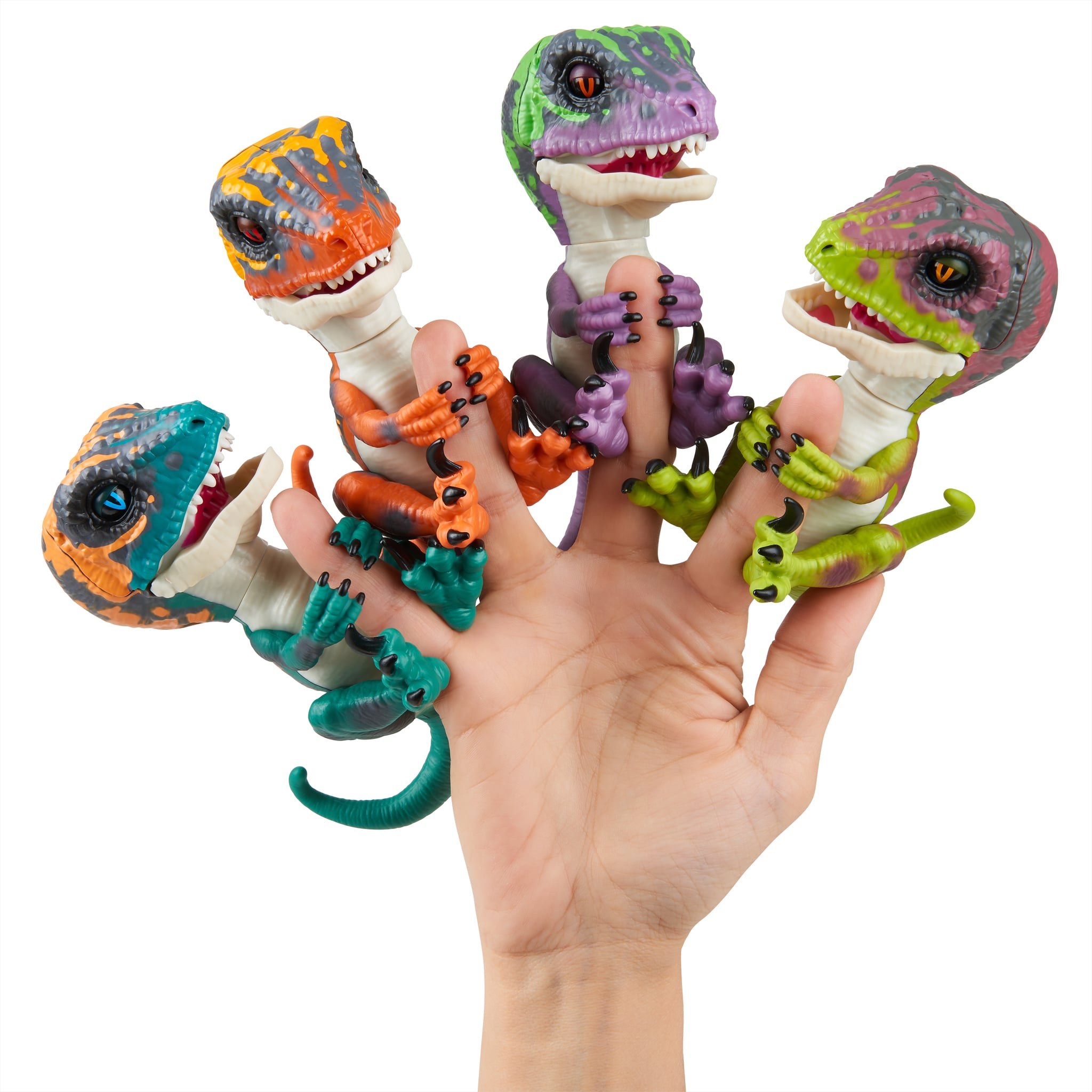 Remember those adorable little monkeys your kids were straight-up begging for over the holidays? They're back and even more wild than ever. WowWee is releasing a brand new line of Untamed Fingerlings, and your kiddos are going to go crazy for them.
Coming off a Toy of the Year award, it's no surprise WowWee is capitalizing on its previous success. And like its monkey, unicorn, and sloth counterparts, these fierce little dinosaurs will be able to talk, move their heads and tails, and will even go to sleep if you lay the toy on its side. A sweet added bonus? If you blow in their faces, they sneeze!
There are four specific raptors little ones can pick from, and of course, they have adorable names: Blaze, Fury, Razor, and Stealth. These tiny collectibles have already hit shelves in the UK, Canada, and Australia but will be available in stores in the US on May 18 for $15 each.
Image Source: WowWee