Source: POPSUGAR Photography / Diggy Lloyd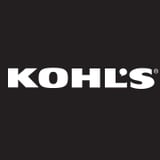 Summer months are meant for getting outdoors. We partnered with Kohl's for fun ways that city kids can take advantage of their hometowns.
For most families, the sunny days of Summer mean time outside. Urban dwellers may not have nature (or even outdoor space) on their own properties, but that doesn't mean little ones have to be cooped up in small apartments. City kids just need to step outside their doors to cruise around their exciting metropolitan areas! They can burn energy walking neighborhood blocks, taking in open-air markets, and finding new friends at world-class parks and playgrounds. Here are some dynamic ideas — and the stylish, durable kids' clothes to match — that can help your entire family have an action-packed, outdoor Summer in the city!