Vending Machines For Baby Products
We're Having a "Why Didn't We Think of This?" Moment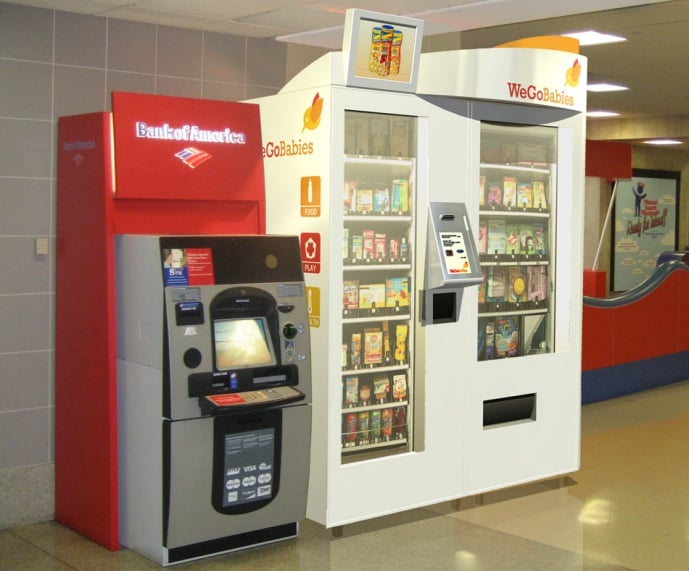 Picture this: You're stuck in an airport, watching your flight get pushed back yet again, and wondering how you're going to entertain an 8-month-old for another hour, when suddenly there's a more pressing issue at hand. His diaper explodes. And your stash in the carry-on? Well, you've gone through the entire thing — of course. The founders of WeGoBabies have been there before and took their own messy experience as the inspiration for their baby-essential-stocked vending machines.
With the hopes of becoming a staple at airports, zoos, museums, theme parks, malls, and cruise ships, WeGoBabies is currently running a Kickstarter campaign to raise funds for production of its vending machines. They're designed to stock everything from diapers and wipes to pacifiers, baby food, kid-friendly DVDs, sippy cups, and more.
Want to bring WeGoBabies one step closer to popping up at airports and malls in your area? Head over to Kickstarter. If it gives moms less to worry about, then we're all in.