What Is Breastsleeping
Everything You Need to Know About "Breastsleeping" With Your Infant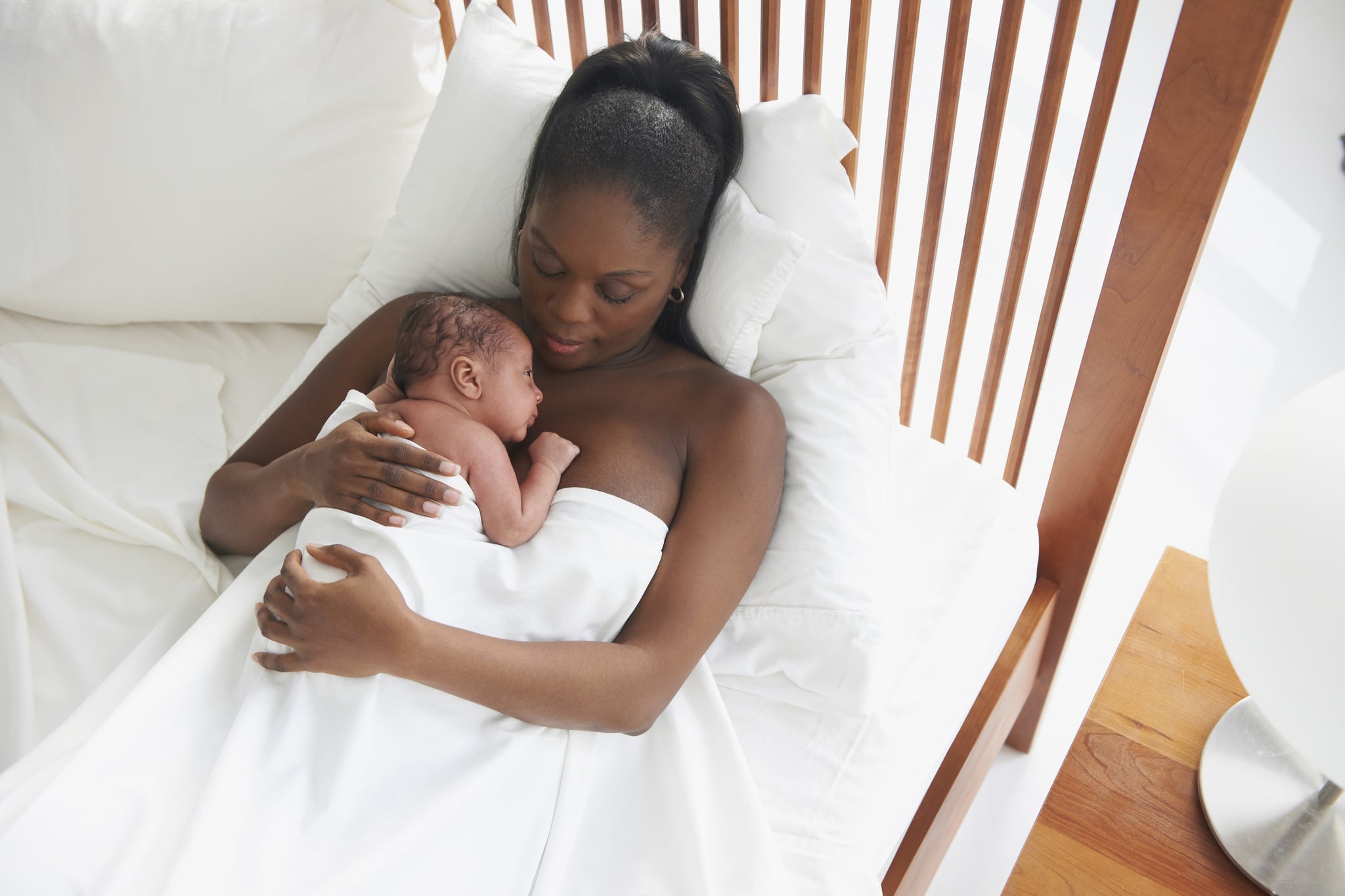 You've heard of breastfeeding. You've heard of co-sleeping. But you probably haven't heard of "breastsleeping" before now. The new concept, coined by James McKenna, PhD, director of the Mother-Baby Behavioral Sleep Laboratory at the University of Notre Dame, just may become the latest trend when it comes to newborn sleeping habits.
The concept is actually quite simple. Breastsleeping is just bed sharing and breastfeeding throughout the night — something millions of co-sleeping mothers have done for years. According to an article McKenna authored:
"When a mother breastfeeds her baby and then bed shares, it's a much, much safer environment than if a mother were bottle-feeding and bed-sharing. We know that the breastsleeping mother/baby pair both sleep in lighter stages, which makes them more sensitive to the behavior of the other. When babies are bottle-fed, they move around a lot and have a much harder time waking up to breathe."
McKenna suggests that co-sleeping can double or triple the number of times an infant is nursed throughout the night, which not only satisfies babies, but helps new moms build the milk supply as well.
But before you jump on the bandwagon, it's important to remember that the American Academy of Pediatrics has long held that co-sleeping is the greatest risk factor for deaths related to sudden infant death syndrome (SIDS). While many parents still share their beds with their babies — and several parenting methods recommend it — families must consider the risks before deciding to do so. Factors like a couple's drug and alcohol use, as well as their own sleep habits, must be taken into account before ever sharing a bed with an infant.
So tell us, do you like the idea of "breastsleeping"?