What Is the "Every Kid in a Park" Program?
Attention All Parents! You Need to Know About the Awesome "Every Kid in a Park" Program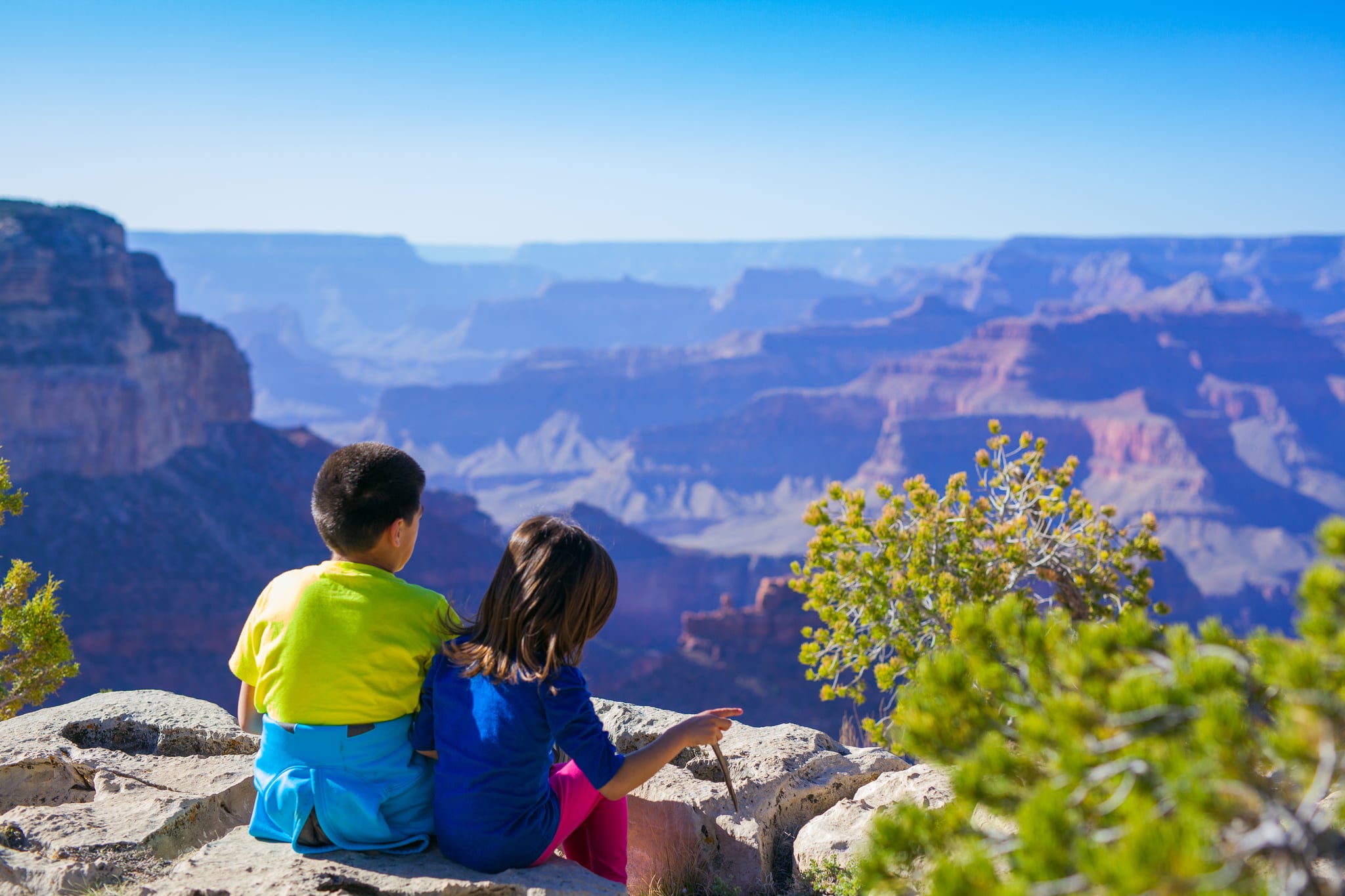 Traveling with kids is not easy. It always feels like more of a trip than a vacation, and one challenge my family usually runs into is finding a place that will make everyone happy while not breaking the bank. That's why it was a pleasant surprise when my son came home from school one day and told me about the "Every Kid in a Park" program.
"Every Kid in a Park" is a nationwide program that gives any fourth grader and their entire family free entry into any of the 59 beautiful national parks in the US for an entire year! In addition to being an excellent way to get kids outside and exploring nature, the program also makes a national parks vacation more affordable. According to the program's website, "'Every Kid in a Park' was created so fourth graders and their families could discover our wildlife, resources, and history for free."
My son received his park pass at school, but any fourth grader could also follow the instructions to receive their own pass online. When we traveled to Yellowstone National Park last Summer, my son was thrilled to be able to use his own special pass to get us into the park (your fourth grader has to be with you when you enter the park, because the rangers will check). And if you don't have a fourth grader but would still like to visit a national park for free, you could plan a trip on one of the free entrance days they offer every year. In 2019, free days are:
Jan. 21
April 20
Aug. 25
Sept. 28
Nov. 11
Franklin D. Roosevelt famously said, "There is nothing so American as our national parks. The fundamental idea behind the parks is that the country belongs to the people, that it is in process of making for the enrichment of the lives of all of us." Programs like "Every Kid in a Park" help make that possible for families, so spread the word!