What Is the Name of Michael Phelps's Third Baby?
Based on Michael Phelps's Kids' Names, We Think We Know What Baby No. 3 Will Be Named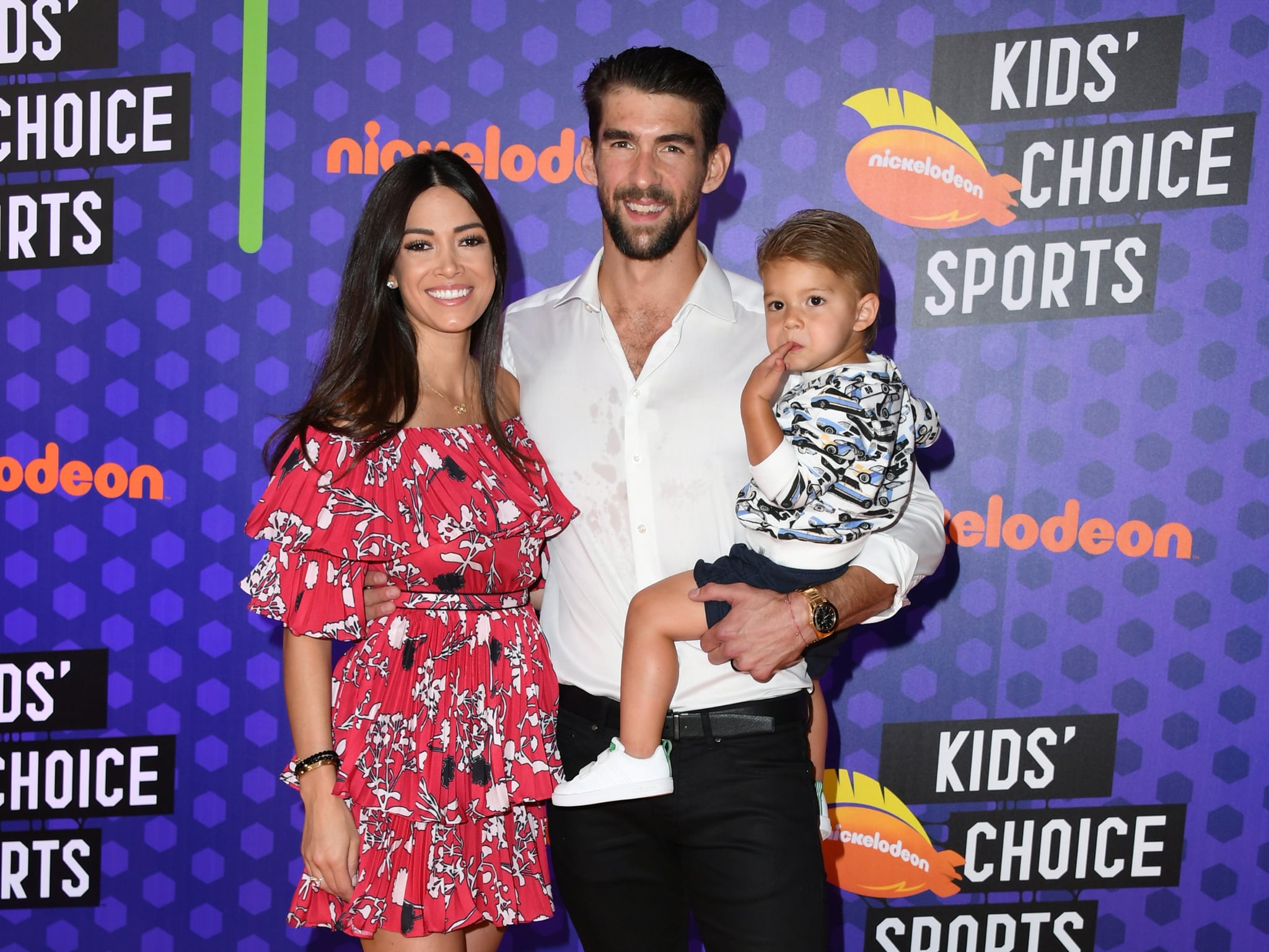 Michael Phelps and his wife Nicole recently announced that they're expecting their third child together sometime this coming Fall. With two young sons at home, it'll be fun to see if the parents will welcome a third boy or if a girl is going to be thrown into the mix, but either way, what will baby be named? If Boomer and Beckett's names are any indication, it may be possible that girl or boy, the Phelps's will go with a B name. Or maybe, they'll take a page out of Joanna and Chip Gaines's book (before they welcomed baby Crew, of course) and stick to one initial for boys and one initial for girls (both of the older Gaines boys have names starting with D and both of the girls have E names).
There's no telling just yet what they'll go for, but we've taken the liberty of compiling some of the most adorable B names for both boys and girls to help them out in the meantime.
Boy Names That Start With B
Bale
Baylor
Beau
Benedict
Benji
Bentley
Blaise
Bodhi
Boston
Bowen
Bowie
Brady
Brayden
Brenton
Bryce
Girl Names That Start With B
Bailey
Bea
Bella
Blaire
Blakely
Braelyn
Brea
Bree
Briar
Brielle
Brinley
Brinton
Briony
Bryn