What Is Round Ligament Pain?
Sharp, Lower-Ab Pain During Pregnancy? It's Round Ligament Pain, and Here's the Deal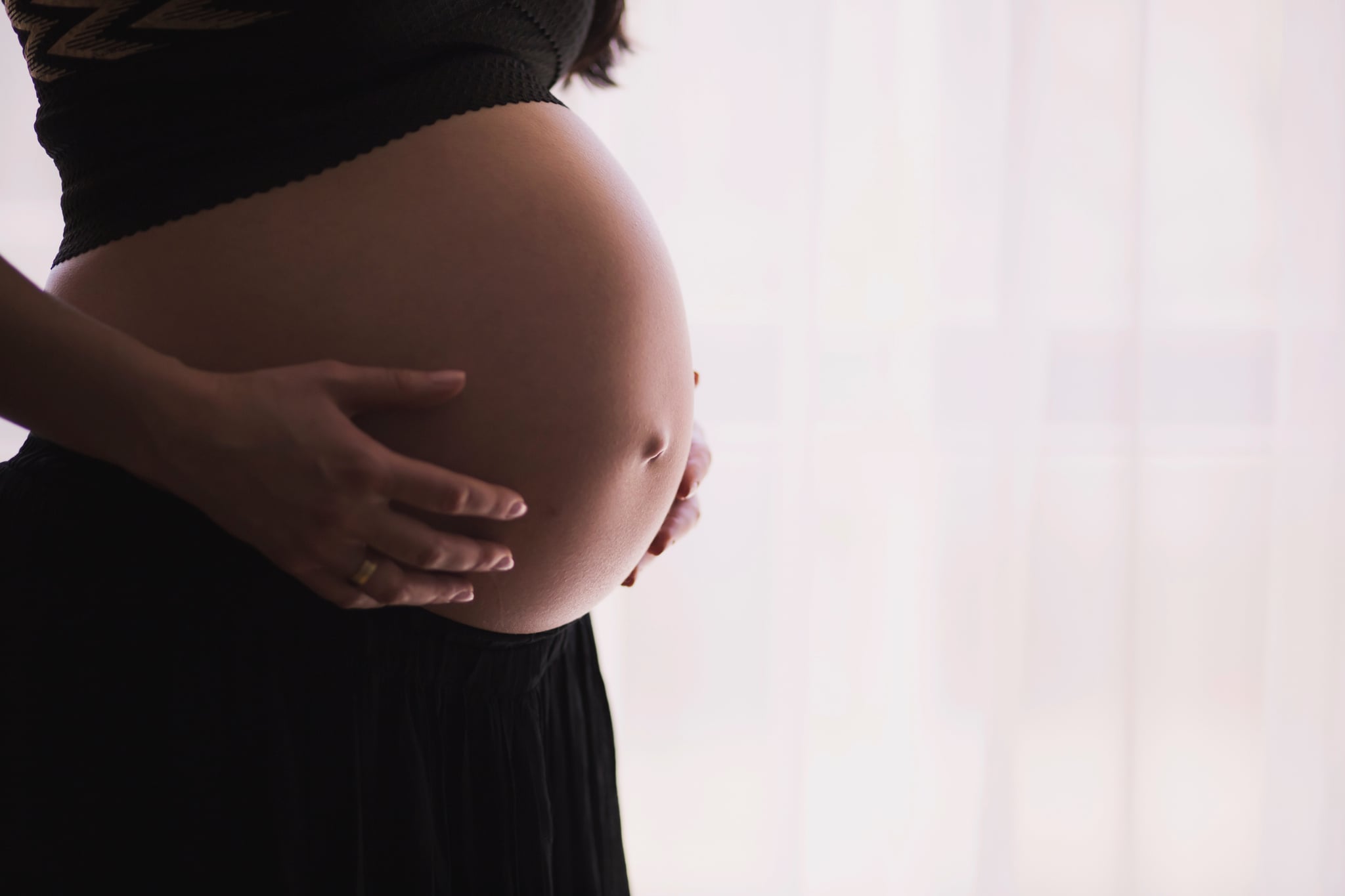 Of all of the weird aches and pains I experienced during my five pregnancies, round ligament pain might have been the strangest — mainly because I'd never heard of such a thing before growing babies. If you are somewhere in your second or third trimester, you know the sensation: a sharp, stabbing pain in your lower abdomen (that feels like it should be a big deal). But don't worry, round ligament pain is normal and not harmful to you or your baby. We talked to three doctors to get the lowdown on what exactly round ligament pain is, why it happens, and what women can do to lessen the discomfort.
What is a round ligament?
It sounds like a made-up body part, but it's not. As Megan Quimper, MD, an ob-gyn at The Ohio State University Wexner Medical Center, told POPSUGAR, "The round ligament attaches the uterus to the front abdominal wall. As the uterus grows and stretches during pregnancy, it pulls this ligament, which can cause sharp or cramping pain." Basically, baby and belly growing equals potential ligament stretching . . . and the associated discomfort.
When during pregnancy will you experience round ligament pain?
Kecia Gaither, MD, MPH, FACOG, an ob-gyn and maternal fetal medicine specialist and director of Perinatal Services at NYC Health + Hospitals/Lincoln, said the second trimester is when "the uterus begins to grow outside of the pelvis." That's when you'll feel the so-called "ligamentous supports" of the uterus stretching. The good news is that according to Gaither, this pain will generally resolve within a few weeks. The bad news (sorry!), Quimper told POPSUGAR, is that round ligament pain can occur over the course of your entire pregnancy. Sudden movements like coughing or turning over in bed can make the pain worse, according to Dr. Tara Harris, an ob-gyn at Baylor Obstetrics and Gynecology at Texas Children's Pavilion For Women in Houston.
What can you do to ease the discomfort of round ligament pain?
Stay hydrated, and take acetaminophen when the pain is really bad. You can try using an abdominal support garment as well. Harris advises pregnant women to "try repositioning themselves slowly. Certain positions may help, such as getting on your hands and knees, then lowering your head while keeping your buttocks in the air. You can also try a warm (not hot!) bath."
As for me, I found regular exercise and stretching to be helpful in easing most pregnancy discomfort, including round ligament pain. And I can attest that it does go away eventually. And that like every other pregnancy-related ache and pain, it's all worth it once you meet your little miracle. Hang in there, mamas!