Where Can I Buy a Flying Fidget Spinner?
Um, Flying Fidget Spinners Are a Thing, and Your Kids Will Be Begging For Them in 3, 2, 1 . . .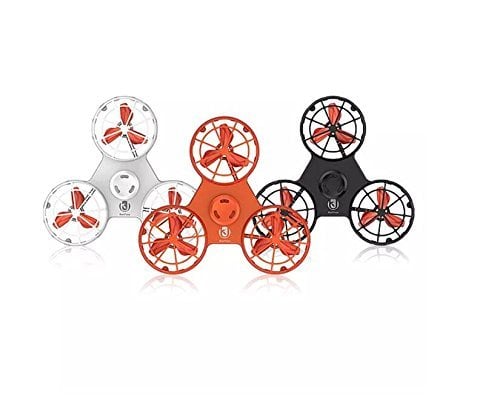 Remember that one fateful day your kids came home from school and could only talk about how desperately they each needed a fidget spinner? Who could forget those little rotating triangles that no doubt got swiped from your kids by their teachers every 10 minutes? Well, believe it or not, there might be an even more impressive fidget spinner on the market now — and it actually flies.
Meet the Fidget Flying Spinner ($25), which is basically your kid's favorite toy on steroids. This battery-operated must have has a ton of different "modes" children switch between during play. There's "Suspended Mode," which allows the fidget spinner to hover in the air slowly; "Boomerang Mode," which makes it fly at a 30-degree angle and return back to the thrower; "Low-Altitude Mode," which is essentially a low-level cruise control; and "Dive Mode," in which the spinner takes a sharp turn toward a lower altitude.
Pretty cool, right? We'll see how long it takes for these little guys to fly (literally) off the shelves!