Where Can I Buy Hatchimals For the Holidays?
Oh Sh*t! All My Kid Wants For Christmas Is a Hatchimal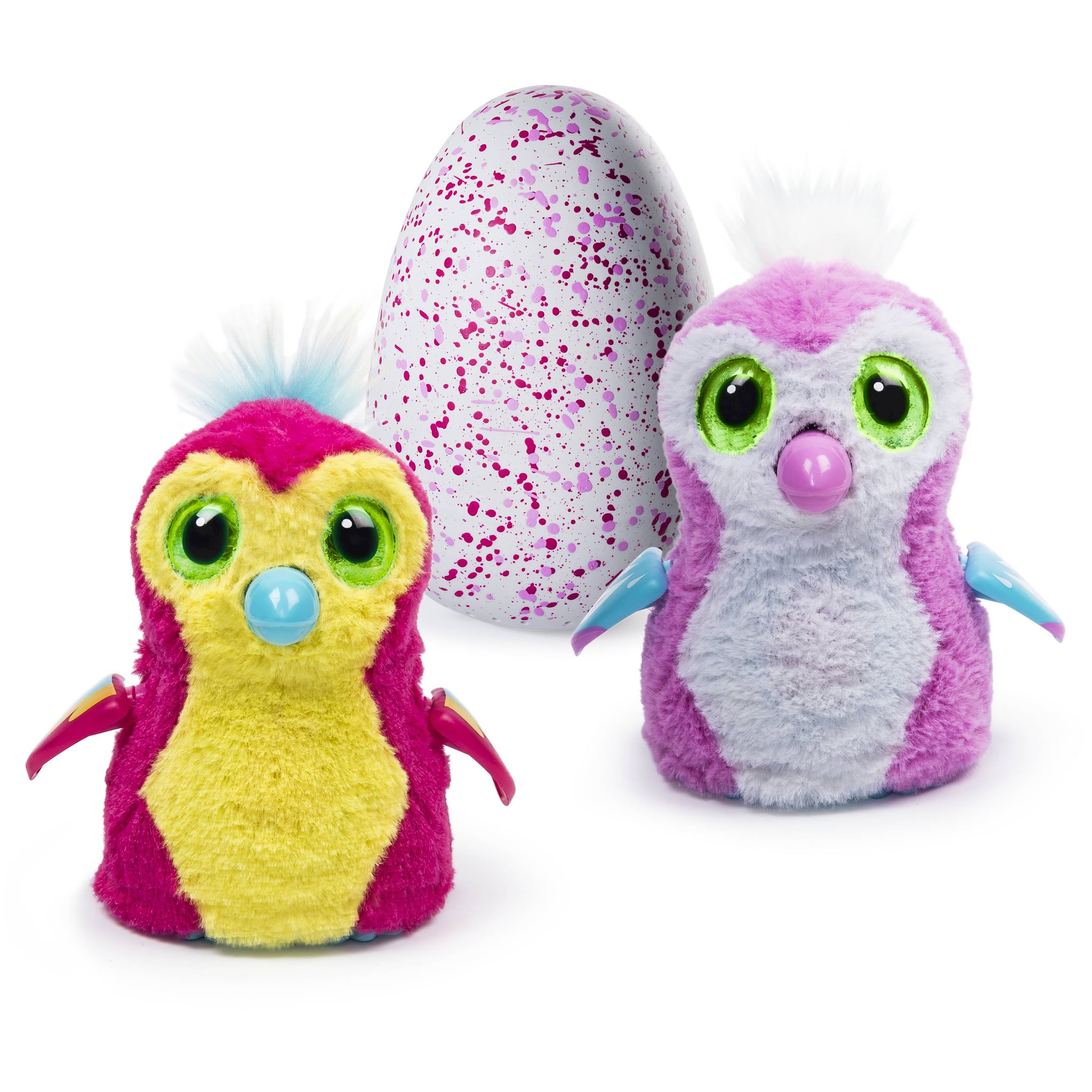 I blame YouTube, or maybe Target's holiday toy catalog, but definitely YouTube. My 5-year-old daughter started watching Hatchimals videos a couple of months ago (check out POPSUGAR's Hatchimals With Shaq), then spotted the toy — the very embodiment of all her egg opening dreams — in the Target catalog, which, I might add, she was handed more than a week before Halloween. The catalog inspired her to immediately make a Christmas wish list for Santa, and a Hatchimal was on the top of it.
It was late October, and knowing that that my kid changes her mind about what socks to wear about three times a day, I decided to hold off on Santa shopping, positive that one, I had plenty of time, and two, her list would be totally different by the time I started worrying about whether buying our Christmas tree at Home Depot yet again wasn't a special enough start to the season. I was wrong about the toy (and Home Depot; totally adequate trees there).
By mid-November, my kid was more desperate than ever for a Hatchimal, mentioning it at least once a day. When I finally got around to looking for one on Nov. 13, the motherf*ckers were sold out . . . everywhere.
At first, I thought it was a joke. It's 2016, the age of internet shopping, and what I want, I can almost always get, especially when it's an overpriced $60 glorified stuffed animal. Target, the retailer that started this whole obsession, showed zero available Hatchimals online or at a store within 100 miles of our house. I started putting in zip codes for my brother, my aunt, my mom, and I got a hit, 60 miles from grandma's house. I called the store, and the woman actually laughed at me. "Oh, no, that must be a glitch in our system," she said. "We won't be getting more until January. No one will be."
I started panicking, reading news stories of parents camped out at Toys"R"Us before sunrise.
Maybe Target was sold out, I told myself, but Amazon had to have them. Amazon has everything, right? Sure enough, the online mega store did have Hatchimals available, sold by third-party vendors and starting at $200. I started panicking, reading news stories of parents camped out at Toys"R"Us before sunrise, hoping they'd be lucky enough to score one of the few Hatchimals still being shipped out before Christmas. Determined to not be one of them, I decided to go straight to the source for more information.
The Hatchimal website confirmed the futility of my search for a list-priced Draggle, Bearakeet, or Penguala. A pop-up on their homepage told me, "The consumer response to Hatchimals has been extraordinary, exceeding all expectations . . . We have increased production and a whole new batch of Hatchimals will be ready to hatch in early 2017. This is a special season, and we don't want anyone to be disappointed, nor do we support inflated prices from non-authorized resellers. We are working on creative solutions to help kids and their parents withstand the wait."
Maybe I'd use this as a teaching moment, I decided. I told my daughter that Santa's hotline had informed me that not all the kids who requested a Hatchimal would be getting one. He just didn't have enough to go around. "Mo-om," she berated me. "Santa's elves are magic. I'm sure they can make more."
Not wanting to get into the logistics and limitations of elf magic (hey, the kid probably only has a few more years to believe in this stuff), I dropped the subject and turned to Santa's real magic elf: eBay. Of course, there is no shortage of Christmas grinches selling off Hatchimals at more than double the retail price. Hell, as of today, one crazy was trying to sell a purple Draggle for $60,000. Another good Samaritan was offering 12 for the low price of five grand. What a steal!
I searched the Buy It Now options and found a pink Penguala for $129, including shipping (there are currently many more available for $120-$130, if you, like me, have lost your mind) and decided to go for it. I figured the prices would only go up as thousands of other American parents realized their children's greatest Christmas wish would only come at a hefty price, then decide to pay it because we are all suckers. After all, Christmas is about letting our kids believe in magic, and if that magic comes in the form of an outrageously priced, nonsense-named toy, then I guess that's what I'm buying.
Product Credit: Hatchimals