Who Is Hosting the Blue's Clues Reboot?
No, John Cena Didn't Get the Gig to Host the Blue's Clues Reboot, but We're Into Who Did!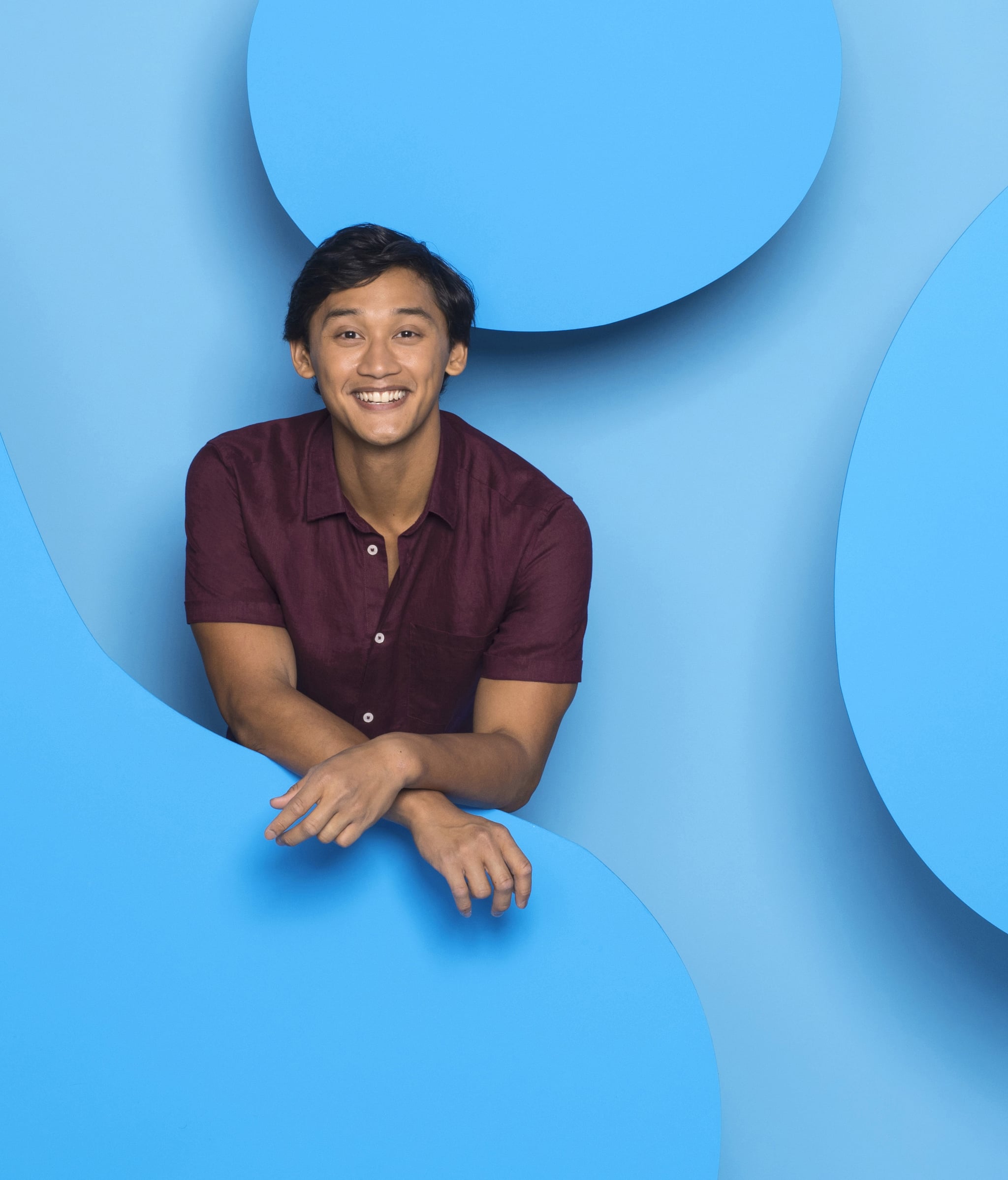 Update: A host has been chosen! Nickelodeon announce on Sept. 13 that TV newcomer and Broadway actor Joshua Dela Cruz, who recently appeared in Disney's Aladdin on Broadway, will step into the role — hopefully in a striped green shirt, for old times' sake! The show's original host, Steve Burns, gave us a bit of hope that the rugby shirt would be back in a press release: "I had the great honor of being a part of the search for the new host, and I give Josh two thumbs up! He can definitely fill my shoes, and the rugby shirt." We can't wait to see Josh in the new reboot, which will officially be called Blue's Clues & You.
Original Story: After our initial excitement over the announcement of a Blue's Clues reboot settled a little bit, we immediately thought of one question: who will host? There's no confirmed cast yet, but in a surprising turn of events, John Cena has auditioned and appears to be very interested in taking on the role in the popular children's TV show. You might remember Cena as the wrestler from Total Divas on E!, a reality show he stars in with his fiancée, Nikki Bella. He's also an actor and has appeared in movies including Trainwreck and Daddy's Home.
Cena took to the stage at the Nickelodeon Upfront at Palace Theatre in NYC on March 6, and Adweek editor Jason Lynch confirms the appearance was an audition. Cena really went for it and sported a green striped T-shirt and everything! The actor also shared a throwback photo of Blue's Clues on his Instagram, further reinforcing his interest in the gig.
. @JohnCena auditioning to be the new #BluesClues host. pic.twitter.com/zuLXMCtHQ8

— Jason Lynch 🇺🇦 (@jasonlynch) March 6, 2018
However, TMZ reports that the original Blue's Clues host you know and love, Steve Burns, is also in the running. Burns hosted the show from 1996 until 2002 and was then replaced Donovan Platt, who went by "Joe." The showrunners are also reportedly open to the idea of introducing a female host for the first time, which could bring a welcome change to the classic series. TMZ also reports, "So far, the hashtag #BringBackSteve has been trending. We're told production hasn't ruled out bringing the fan fave back but is looking at all other options too, even hosting an open call in Burbank on April 18 for the gig."
Regardless of the host, we're excited kids can finally experience the magic of mail time again! We'll update this post with more information as it becomes available.
Image Source: Nickelodeon