Why Children Should Do Chores
Yes, My 4-Year-Old Does Chores and No, She Isn't Always Rewarded For Them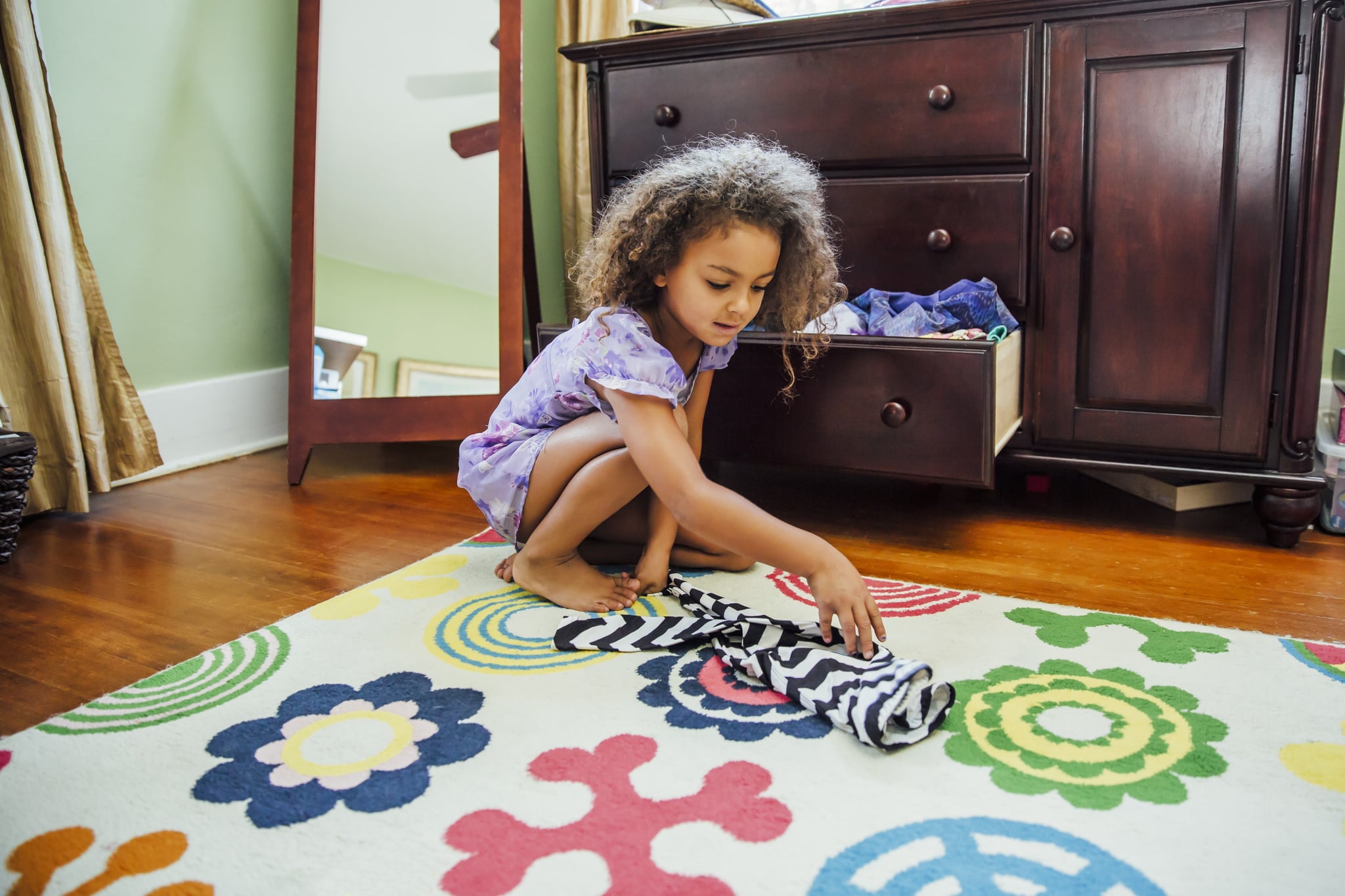 The other day I posted an image of my daughter's chore chart on Facebook alongside with a photo of her swiffering. Many parents eagerly clicked "like" and said how great it was that I have my young daughter actively taking care of the home she lives in. Of course, I had a few other people say how long her list was and how it was "way too much for a young kid to do."
On the list her chores are:
Bring in the mail
Clean & set plate
Put away shoes when you get home
Put dirty laundry in hamper
Help mom fold laundry
Help put laundry away
Swiffer play area
Wipe down bathroom sink with mom's help
Dust with mom's help
Make bed
There are no consequences if she DOESN'T do her chores, and many are ones in which she helps me rather than does the chore alone. This is also not a list of DAILY chores but rather of weekly ones minus one or two which are truly daily chores like, bringing in the mail and putting away your shoes. Time and again in source after source, all I have read is how chores are great for children so I was surprised to see a few parents protest. "Giving children household chores at an early age helps to build a lasting sense of mastery, responsibility and self-reliance," according to research by Marty Rossmann, professor emeritus at the University of Minnesota as quoted in The Wall Street Journal. Article upon article tells parents to put those kids to work, yet it seems so hard for parents to enforce chores. Sometimes I must admit: it's easier to do them myself!
But when I stepped back and let my daughter "do the work" so to speak, it was a wonderful thing! Now my daughter eagerly puts stickers on her chore chart — or watches me put them on — after completing chores. I find her frequently counting up each sticker earned and sometimes when she's feeling incredibly industrious she tells me, "Add that idea to the chore chart Mommy!" I see a blossoming self-esteem, pride, and habit develop by doing these chores. Does she do them all each week? No. Does she do them all with a smile on her face each time? No. But the pride in her eyes upon completing a chore chart is enough for me to see that experts are right: chores are good for my child.
Not only has adding chores to her life helped her feel pride and accomplishment, but it has also helped her to adjust to a new home. After losing our marital home due to divorce, we quickly had to move out about six months ago, and doing chores has helped her feel as if the new place is really "her home" and our home. It's helped her bond with me as well as we venture down the road of this life called divorce.
To even further prove the benefit of chores I offer parents this: she's not getting rewards for a chore well done. On occasion, I will "catch her being good" and throw her a special treat for a job well done, but the chore chart isn't an excuse to rack up rewards and toys. It's meant to create a sense of responsibility for herself and her environment. It's meant to create those feelings of self-sufficiency and the warm glow you get when you realized you've done a "job well done." It's meant to create a commitment to hard work and understanding that sometimes, you've simply got to do something not for a reward or fun, but because it has to get done. No one claps for me when I do the dishes or make my daughter's lunch at night. Some jobs simply have to get done, or chaos erupts.
I credit some of my daughter's willingness and independence to her time in a Montessori school, in which practical living skills are taught. It's easy to find a Montessori chart with developmentally appropriate chores on the Internet, and I find it useful myself. While my daughter has always been independent, going to Montessori increased her ability and desire to learn and do. These desires are simply translated in whatever she does, including chores.
The next time you go to "just do it yourself" rather than have your child do it, step back and let your kids take over the work. The earlier you start, the easier it will be when you truly want your children to be hard-working and thriving. Plus, what parent wouldn't want his or her child to be hard-working and accomplished? Starting chores young without the allure of a reward is a great way to build your little one into a self-sufficient adult down the line. Start today!