Why I'm Not Having An Easter Egg Hunt For My Kids
I've Decided — We're Not Doing An Easter Egg Hunt This Year. Here's Why.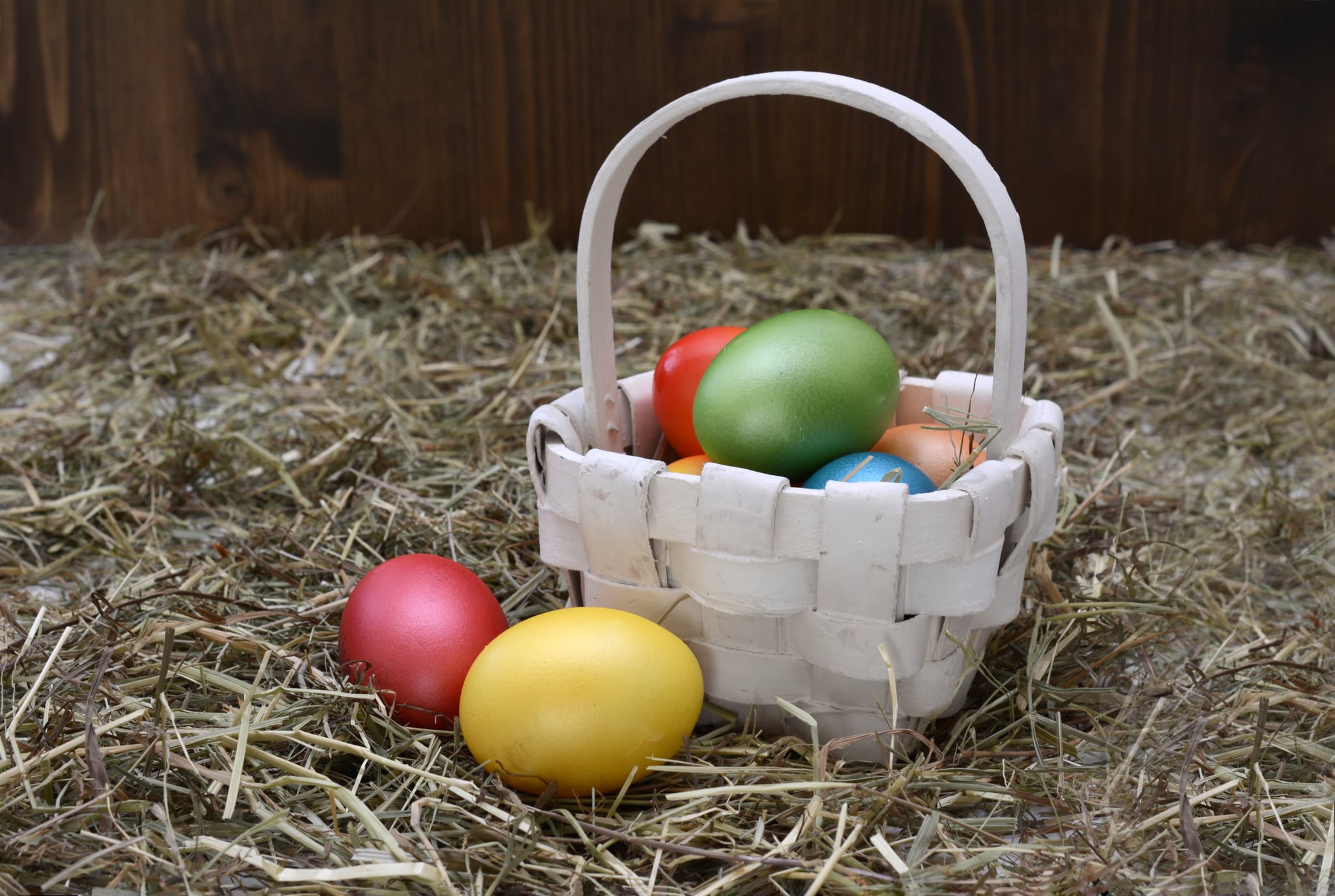 Many holiday traditions take a lot of effort to pull off, then are over in a matter of minutes. Take Christmas morning for example: This past year, my kids tore open their gifts before I finished my first cup of coffee. That, after I spent weeks shopping for and carefully wrapping the presents, then arranged them just so around the Christmas tree. Then rearranged them — to achieve symmetry, you know? Thanksgiving is similar. You research recipes, shop, cook, bake. Then your family stuffs their faces and flees the table you spent an hour setting. And Easter is no different.
In past years, I spent copious amounts of time dyeing eggs with my kids — after I'd boiled them and waited for them to cool, burning my fingertips every few seconds as they begged me, "Are they ready?" I'd buy each of my four kids a new Easter basket — and they all had to be identical, otherwise, "It's not fair!" Then, I'd wake up early on Easter morning to hide the eggs before my kids woke. They'd rush outside, but the excitement was short-lived before the whole event was over.
Well, this year, I decided we're going to skip it. I'm tired of burning my fingers, or finding rotten eggs in my yard weeks later, so I'm not doing an Easter egg hunt anymore. It's a tradition that doesn't work for our family — and I'm OK with letting it go. Of course, there are certain holiday traditions we'll never give up. We will always do Christmas with lots of presents, even if unwrapping takes two seconds. And Thanksgiving is a must, even though, um, we now go out for Thanksgiving dinner. But an Easter egg hunt? It doesn't feel as necessary to the holiday.
That doesn't mean we won't celebrate! There are other ways we enjoy Easter that don't involve hidden eggs — ways that are less labor-intensive and more meaningful for our family. So instead of spending money on eggs no one is going to eat, or buying the plastic kind you fill with sugary candy (that my children frankly don't need), sneaking around to hide them, and then watching as my kids lose interest, we're going to attend church and talk about what Easter is all about.
And we'll still do a hunt. I plan to hide Easter baskets (we have SO MANY from past years) filled with little gifts. My mother used to do this, and she had an awesome trick: she'd fill the baskets with things we needed, like hand soap, lotion, socks, a bathing suit, or school supplies. I love this idea (way to go, Mom!), because then I won't end up with unnecessary junk piled in every corner or a mountain of hard-boiled eggs to throw away.
Now if our church or community puts on an Easter egg hunt, my kids can obviously participate. But if I'm the one who has to orchestrate a hunt, it's just not going to happen. It may seem lazy, but I've learned over the years that some traditions seem to fall flat in our family — and an egg hunt is one of them.
With other traditions that are more meaningful, I don't think my kids will even miss the egg hunt. But what's most important to me is that they understand that Easter is about so much more than dyeing eggs, or filling plastic ones. I think Easter egg hunts can be great, and if one brings joy to your family, then I think you should keep it up! (And if my kids beg for it to return, I'll reconsider.) But I also know that it's OK to let go of traditions that don't work for your family without feeling bad about it. And ultimately, for our family, Easter will be lovely as long as we are together. That's a tradition we will never abandon!