Yoga Moves For Pregnancy Pains
Yoga Tips and Tricks to Alleviate Pregnancy Pains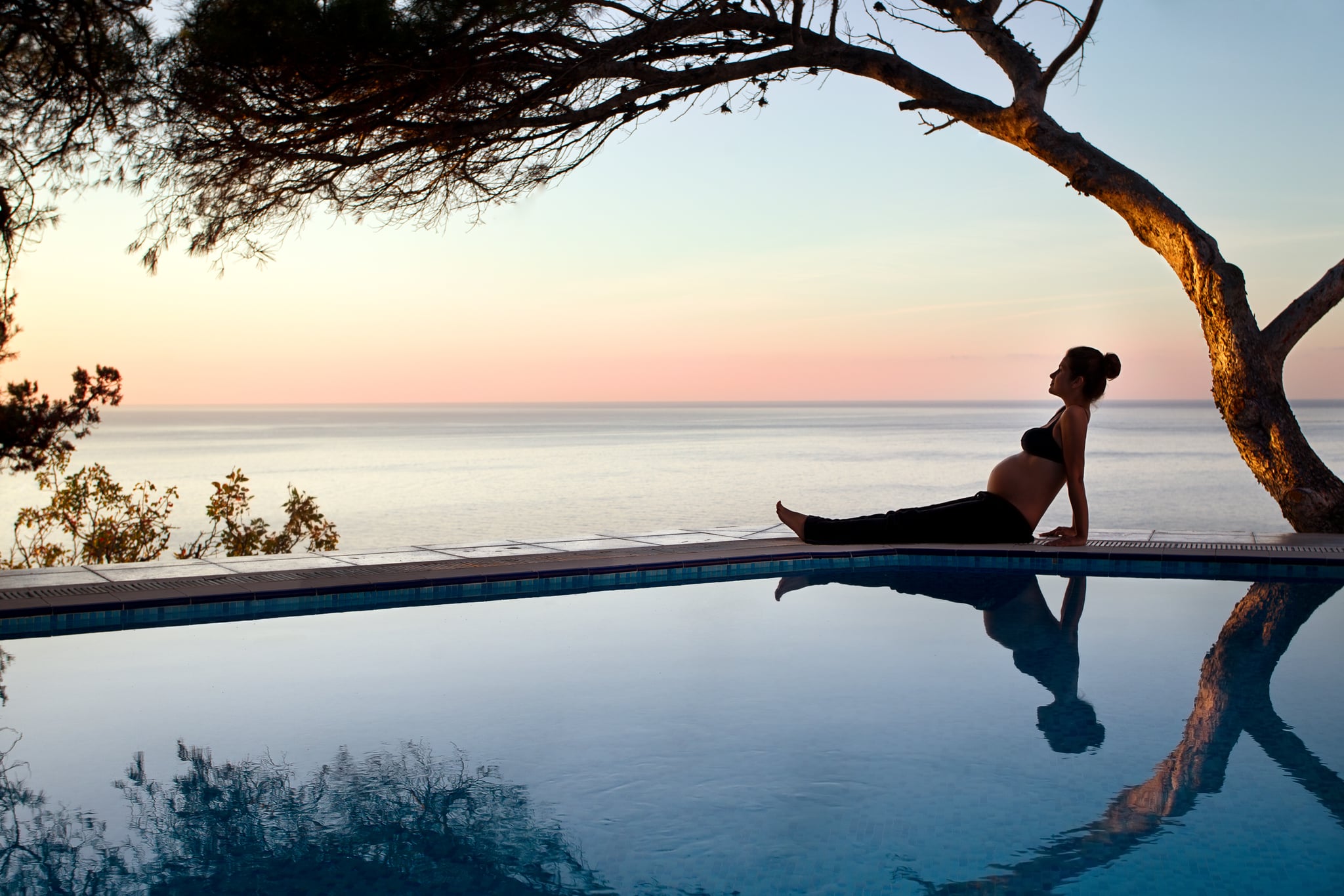 Some moms-to-be are hesitant to exercise during the first few months of pregnancy, worried that the slightest slip or twist could cause a miscarriage. But Dawn Oliver wouldn't let the fear keep her from her passion. A yoga instructor and founder of organic clothing company YOGiiZA, Dawn knew that making yoga a part of her pregnancy would benefit her and her baby. Prior to her pregnancy, Dawn had no experience with prenatal yoga, but she found it easy to transition into the practice.
"In the end, it's really all about keeping the body healthy, and the mind healthy," Dawn, who is now eight months pregnant, tells us. Though she had to adjust some of her techniques — no twists or backbends — she has been able to practice yoga throughout the entire pregnancy, even participating in the New York yoga festival Wanderlust. Thanks to her own experience, as well as some advice from a holistic practitioner, Dawn is more than prepared to take on the last month of pregnancy — including the delivery.
Here, Dawn shares her tips and tricks for easing pregnancy pain and keeping calm during labor.
Do It Doggy Style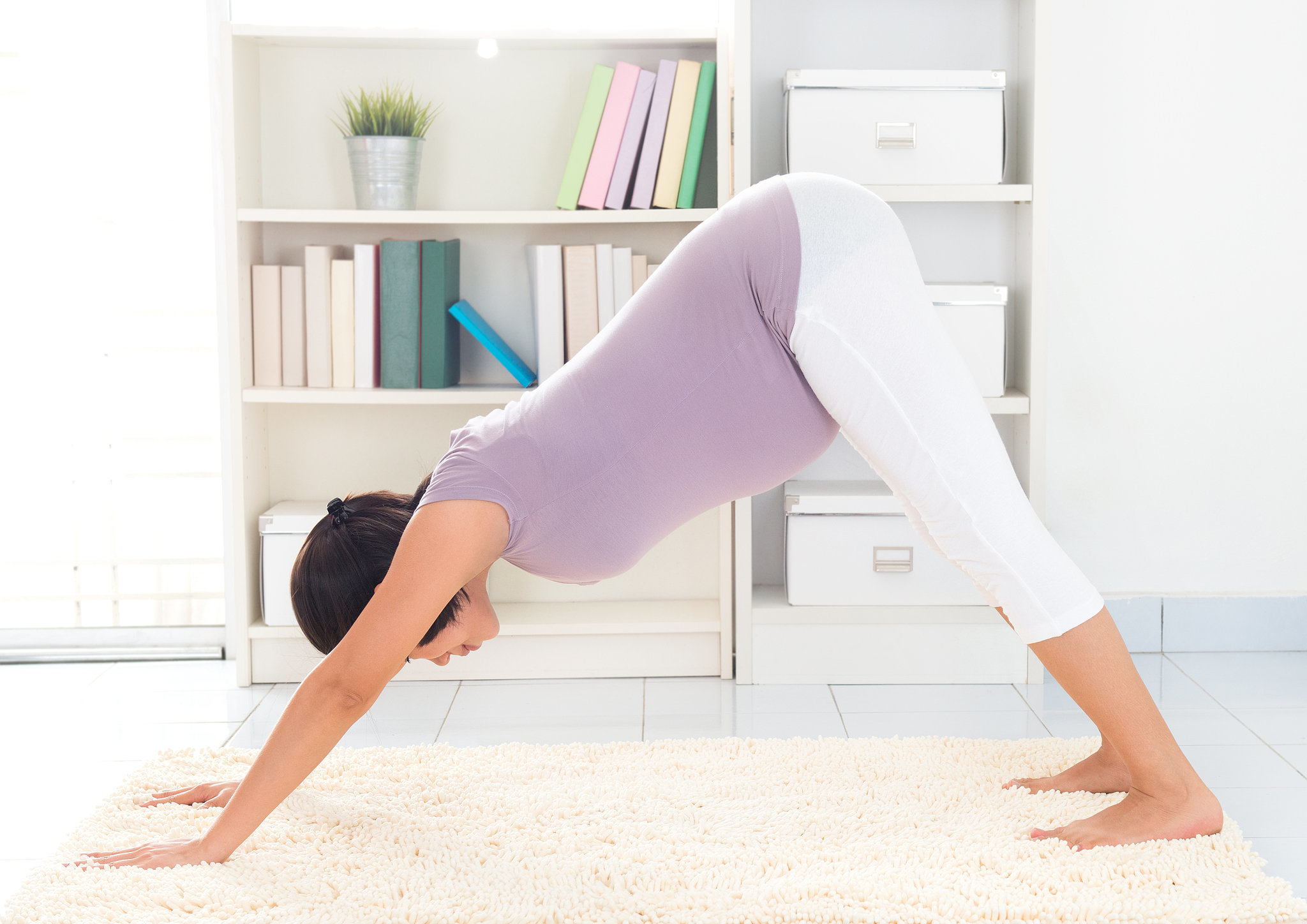 Sorry to disappoint all the dads-to-be, but this doesn't mean making moves in the bedroom. Rather, it means practicing the Downward Dog yoga pose. Dawn says this is great for moms-to-be who experience severe leg cramps, as she has throughout her pregnancy.
"Just sitting in a Downward Dog for a longer time than usual feels really good," she says. She says for women who aren't comfortable inverting their bodies, simply sitting with the legs spread out provides a similar relief.
Float Like a Butterfly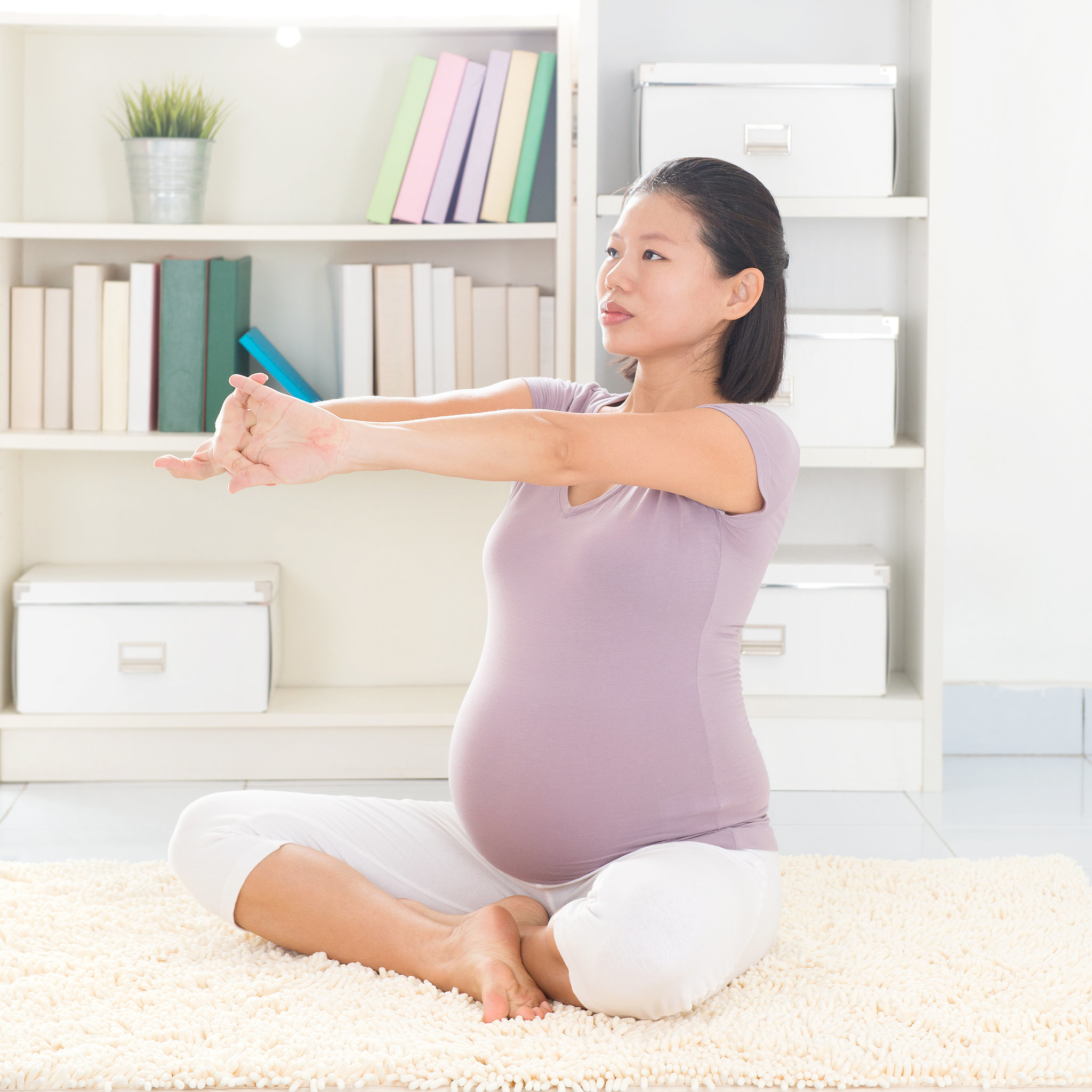 Dawn adds that some prenatal yoga poses can get moms-to-be ready for what may be a painful delivery. Her go-to move has been the hip-opening stretch Pigeon pose. According to Dawn, this exercise widens the hips, making it easier (and less painful) for moms once they have to push. Another option is the Butterfly pose, which Dawn says is a great lower-body stretch.
"Butterfly pose is amazing, because you can sit in that for several minutes and just try to fold forward as much as you can," Dawn says. But she says the pose gets more difficult as you move further along in your pregnancy. "Sometimes your belly might get in the way a little bit." To adjust, Dawn simply says don't fold over as much. You will receive the same stretch without putting your body in an awkward position.
Breathe In, Breathe Out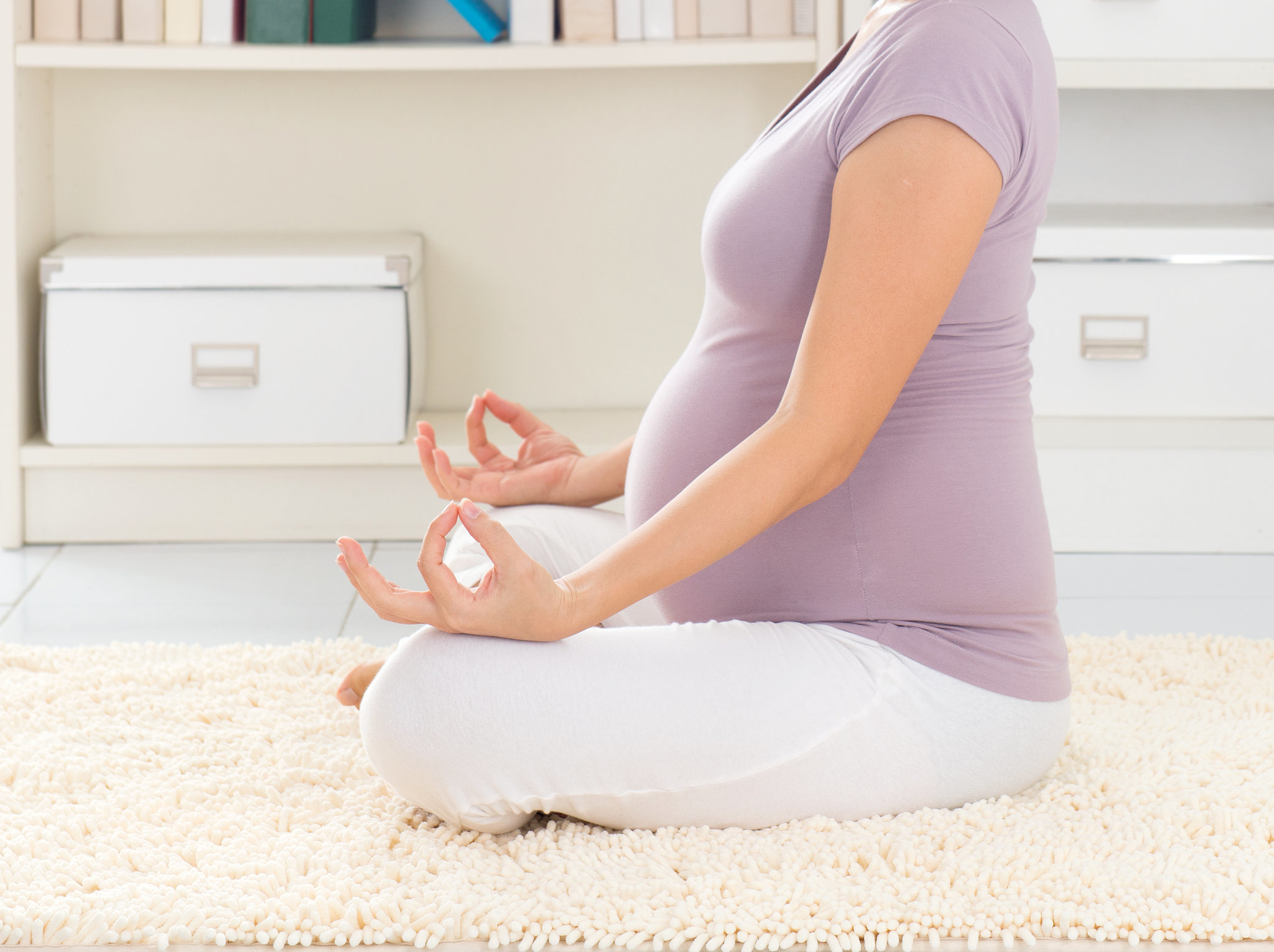 It's one of the first techniques we learn in Lamaze classes, and Dawn swears it will get you through a tough labor.
"Breath in and out through the nose and try to elongate the breath," she says. "This helps you to move through the contractions." Dawn adds that the right breathing can help moms-to-be keep calm throughout their nine months. In addition to the contraction breath, she suggests women "take a very deep, long inhale, followed by a forceful exhale." Some simple breaths and making time for yourself can be the key to a (mostly) stress-free pregnancy, which is good for you and the baby.
"Stress can really be transferred to the baby, so it's important to keep all of your vibrations positive." If that means removing yourself from a stressful situation or taking 10 minutes a day for yourself, Dawn suggests you do it. After all, it's what your baby needs.