Zion Williamson Talks About His Mom June 2019
I'm in Tears Watching the NBA's No. 1 Draft Pick Thank His Mom For All Her Sacrifices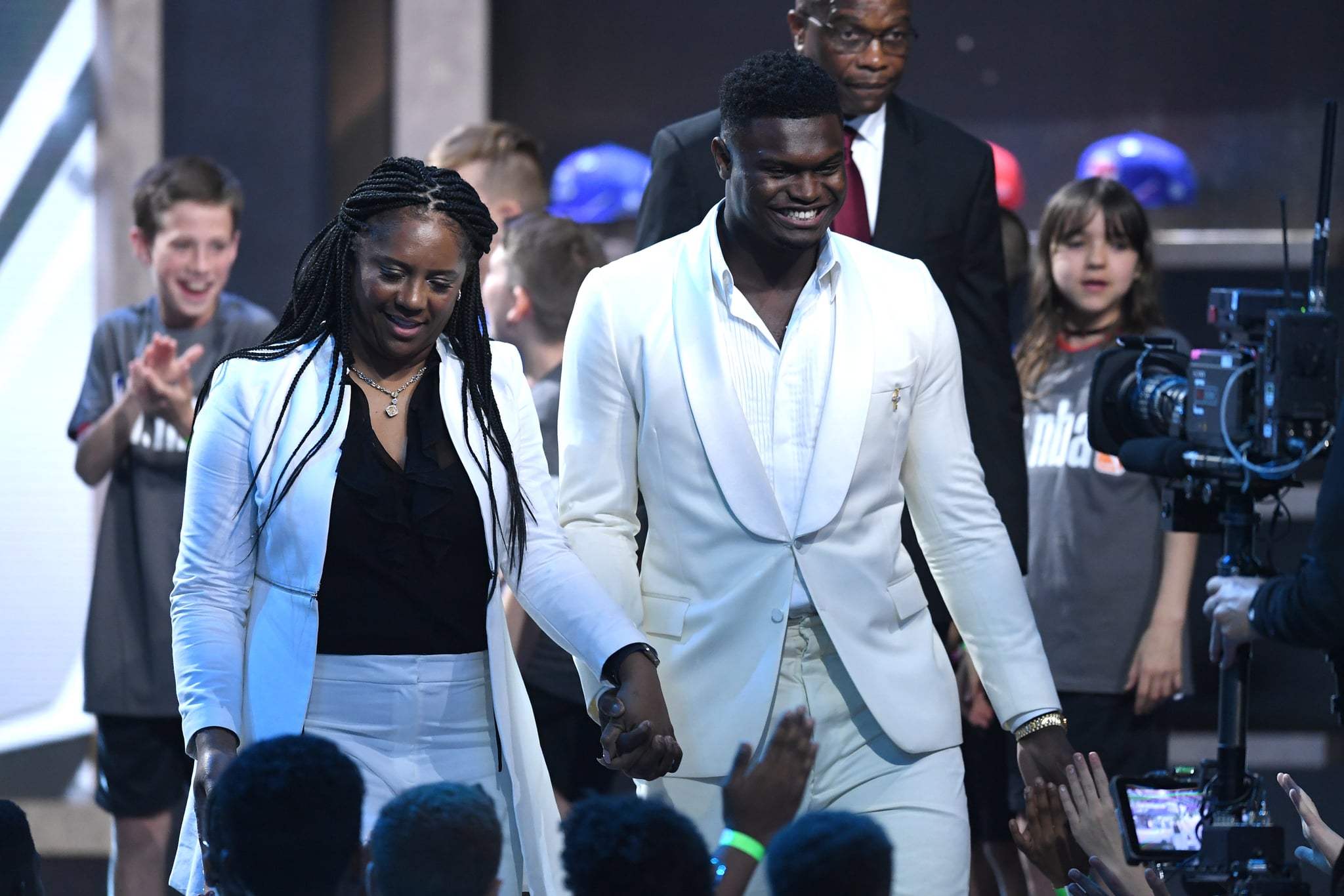 Zion Williamson is experiencing a major moment in the spotlight as the NBA's number one draft pick, but he says all credit is really due to his mom, Sharonda. The New Orleans Pelicans claimed the 18-year-old former Duke University athlete on Thursday night, and in follow-up interviews Zion expressed endless gratitude for the efforts Sharonda made to get him there.
"My mom sacrificed a lot for me. I wouldn't be here without my mom," he told ESPN, tearing up. "She did everything for me. I just want to thank her."
Sharonda not only coached Zion until he was 14, she "put her dreams aside" for his own, according to Zion. "Whenever [he and his brothers] had a tournament, she would support us." he said in an NBA interview. "She'd try to be at every game. Doing all that while being the hardest coach I ever had."
"She put her dreams aside for mine." 🙏

After being selected first in the #NBADraft, @Zionwilliamson was emotional as he shared the sacrifices his mom made for this big moment to happen! pic.twitter.com/SpQgDpMqEL

— NBA TV (@NBATV) June 21, 2019