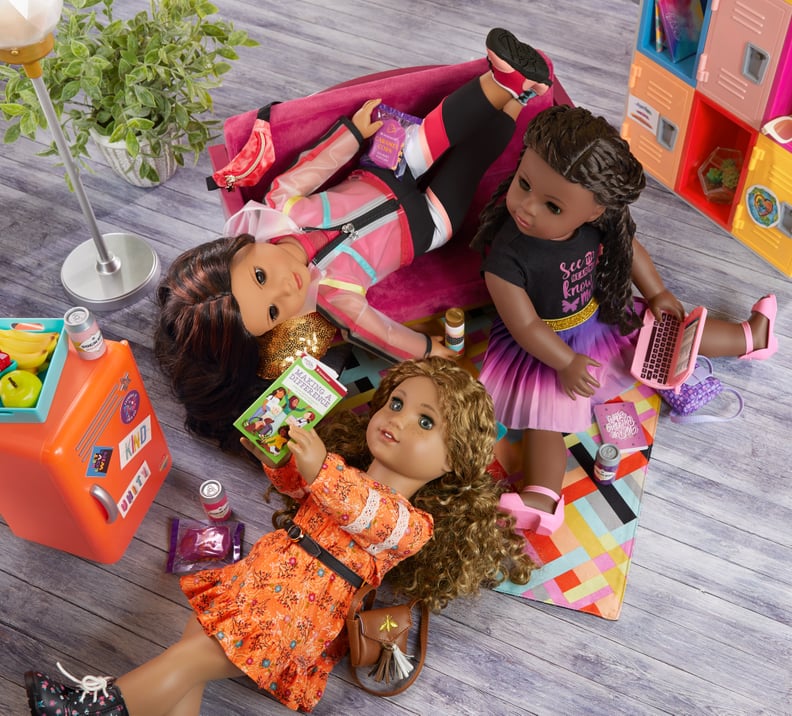 American Girl
As POPSUGAR editors, we independently select and write about stuff we love and think you'll like too. If you buy a product we have recommended, we may receive affiliate commission, which in turn supports our work.
Every American Girl doll has a story, and the brand's three newest faces are using theirs to spread messages of equality and unity to children all across the country. In honor of its 35th anniversary on Sept. 23, American Girl released a diverse new World by Us collection of dolls whose stories and designs better reflect the lives of children in 2021. The new cast of characters includes Makena Williams, Evette Peters, and Maritza Ochoa, whose stories reflect a passion for important social causes, including racial equality, environmentalism, and immigration.
"We hope our fans learn that they're never too young to contribute to the larger conversation and help make the world a more inclusive, unified place."
"We created the new World by Us line to accelerate our progress in diversifying our characters and stories to better reflect what it means to be an American girl today," said an American Girl spokesperson. "Through Makena, Evette, and Maritza, as well as future characters to come, we hope our fans learn that they're never too young to contribute to the larger conversation and help make the world a more inclusive, unified place."
Created in collaboration with Katrina Lashley, Yasmine Mabene, M. Lucero Ortiz, Dr. Deborah Rivas-Drake, Deanna Singh, and teen activist Naomi Wadler, the collection promotes representation and inclusivity. By emphasizing the importance of inclusion, fairness, and respect, World by Us hopes to act as a model for children to celebrate themselves and others. In addition to the new line, American Girl also hosted a fashion show — in partnership with Harlem's Fashion Row, an agency providing media and marketing opportunities for designers of color — at American Girl Place in New York on Sept. 23. Along with a $25,000 donation to nonprofit ICON360, the event, hosted by Prabal Gurung, helped raise awareness for the next generation of BIPOC leaders in fashion.
Each American Girl doll in the World by Us collection comes with a signature outfit and accessories carefully designed to fit their stories. Consulting with advisers and authors, the brand was thoughtful in choosing each doll's skin tone, hair type, face shape, and more. Read more about how Makena, Maritza, and Evette are working together to create a better world for American Girl fans ahead, and shop the dolls for yourself here once they're available on the brand's website.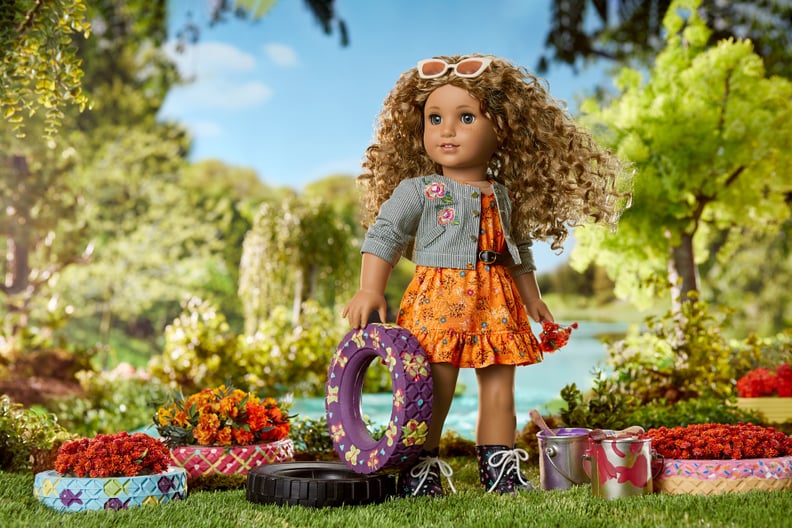 American Girl Evette Peters Doll
"Evette loves vintage clothes, upcycling, and protecting nature, including the Anacostia River near her home," American Girl said. "When she discovers racism in her own biracial family, she works hard to heal her world — family, friends, river, and all." Read more about Evette in her book, Evette: The River and Me by Sharon Dennis Wyeth.
Evette Doll and Book ($110)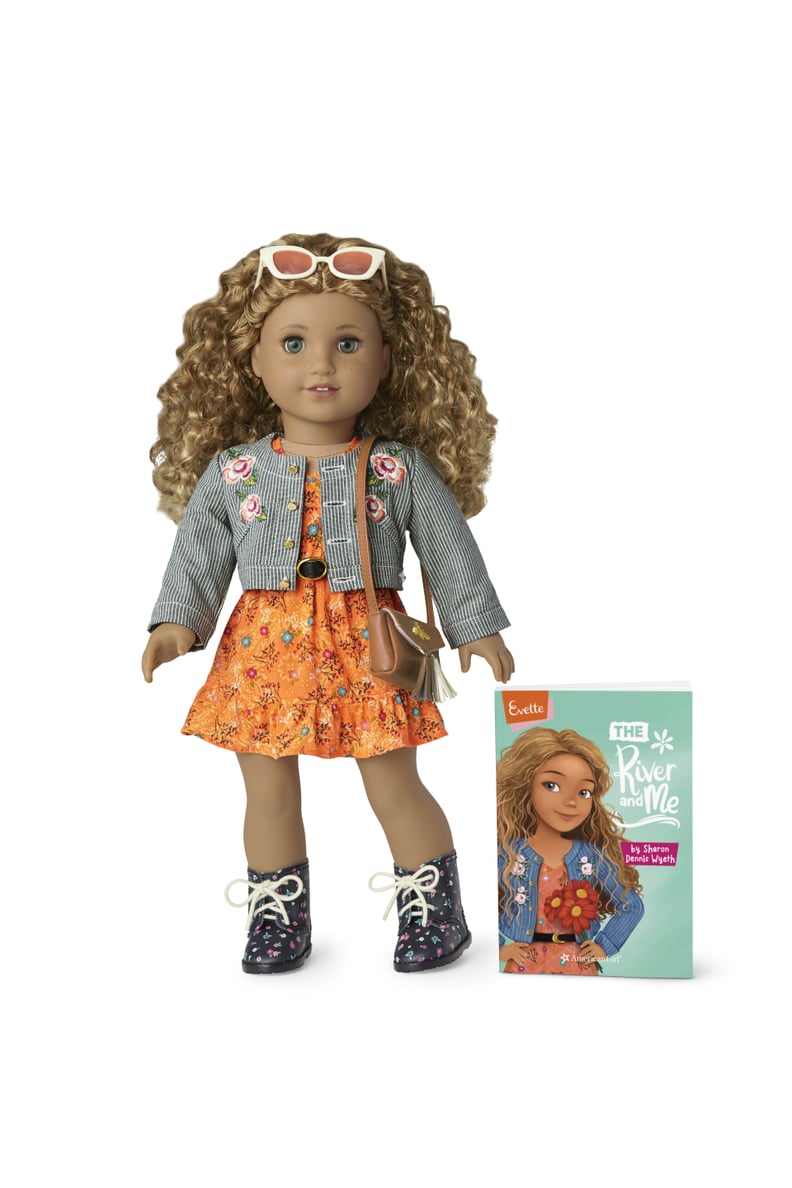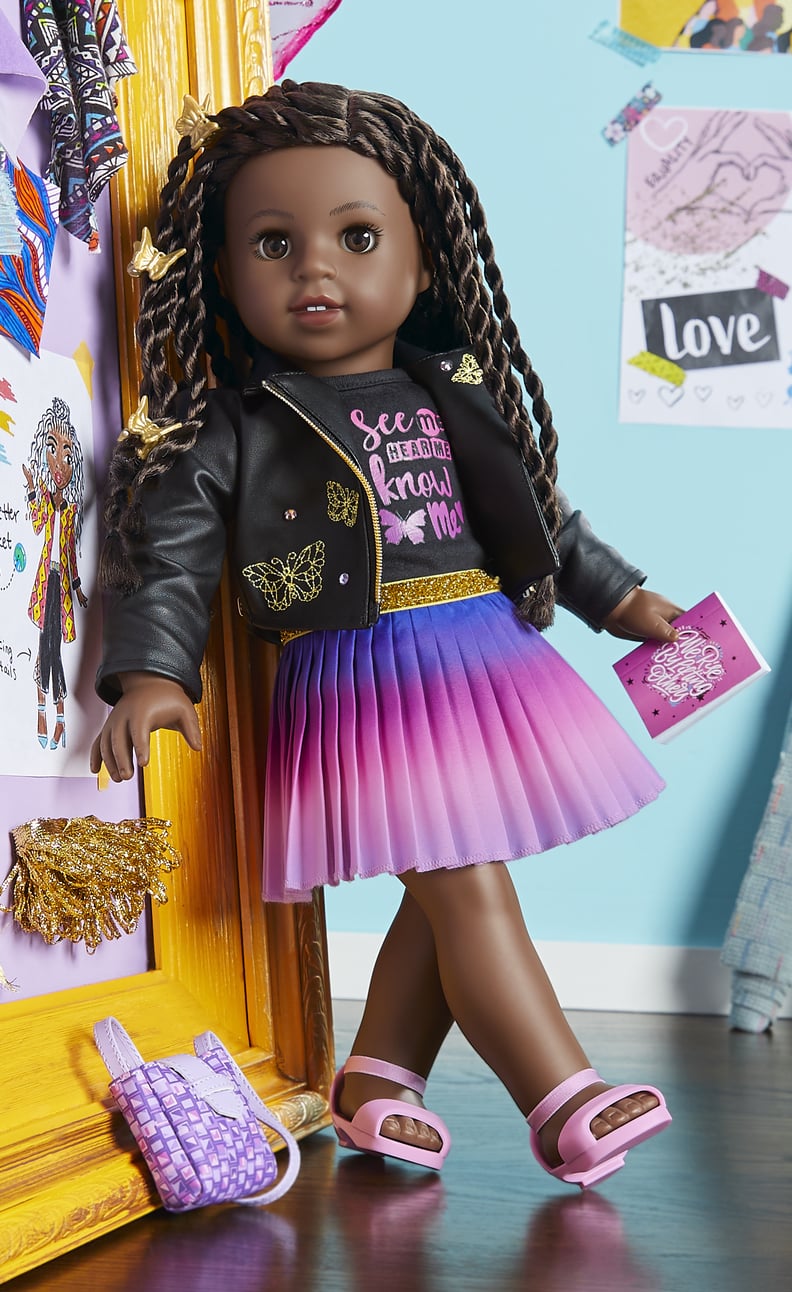 American Girl Makena Williams Doll
"Makena loves art and her close-knit family, with ties tracing back to Kenya, but her real passion is fashion, which she uses to express her views," according to Americang Girl. "After experiencing a racist incident in her own front yard, Makena uses her style to speak up about injustice." Read more about Makena in Makena: See Me, Hear Me, Know Me by Denise Lewis Patrick.
Makena Doll and Book ($110)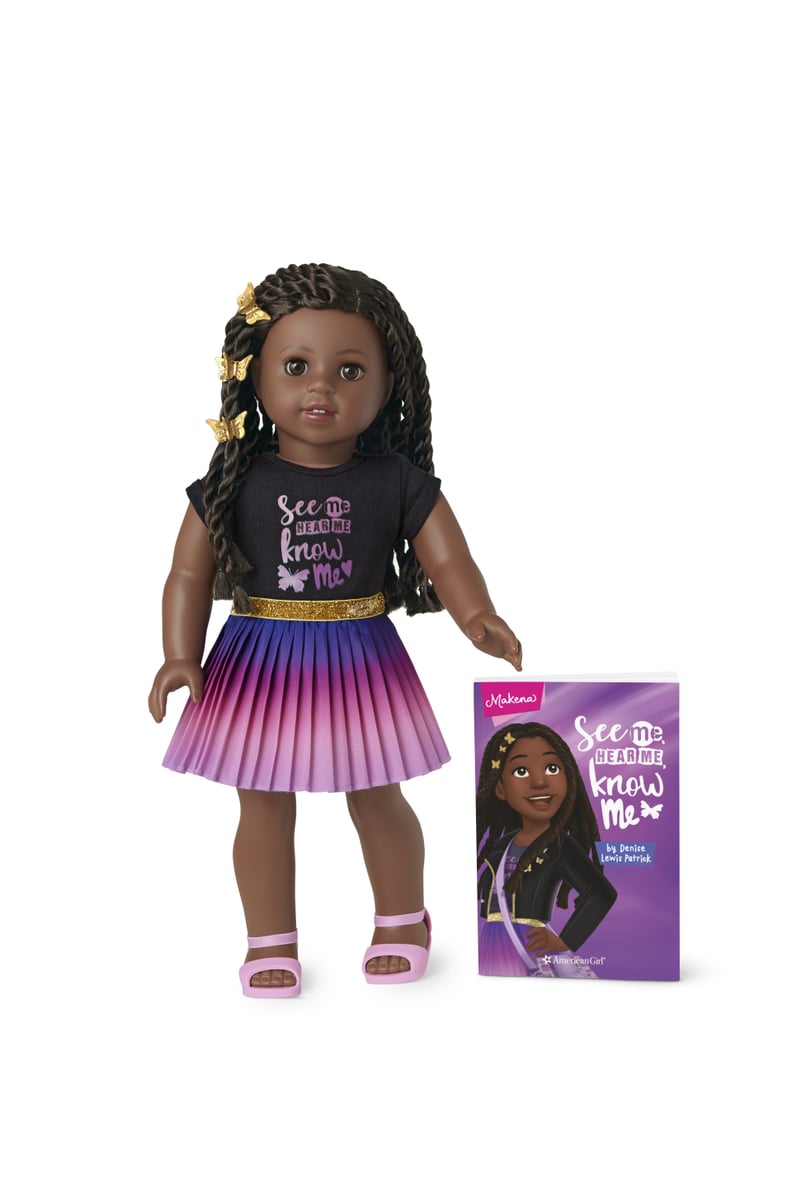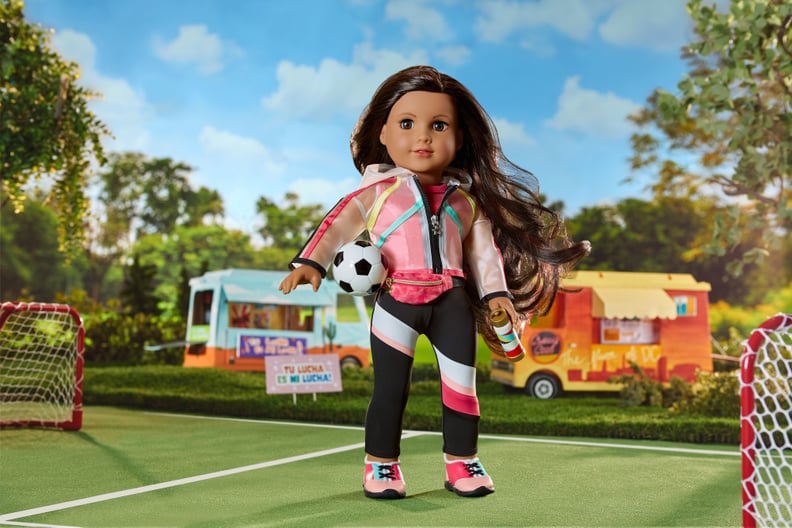 American Girl Maritza Ochoa Doll
"Maritza is a caring, take-action kind of girl who loves celebrating her Latina heritage — from the delicious food to her community's music-filled festivals," the brand said. "A leader on and off the soccer field, she finds her passion in advocating for others, especially helping to keep immigrant families together." Read more about Maritza in her book Maritza: Lead With Your Heart by Angela Cervantes.
Maritza Doll and Book ($110)