Angelina Jolie Drops Maddox Off at College and Admits She's "Trying Not to Cry" in Sweet Video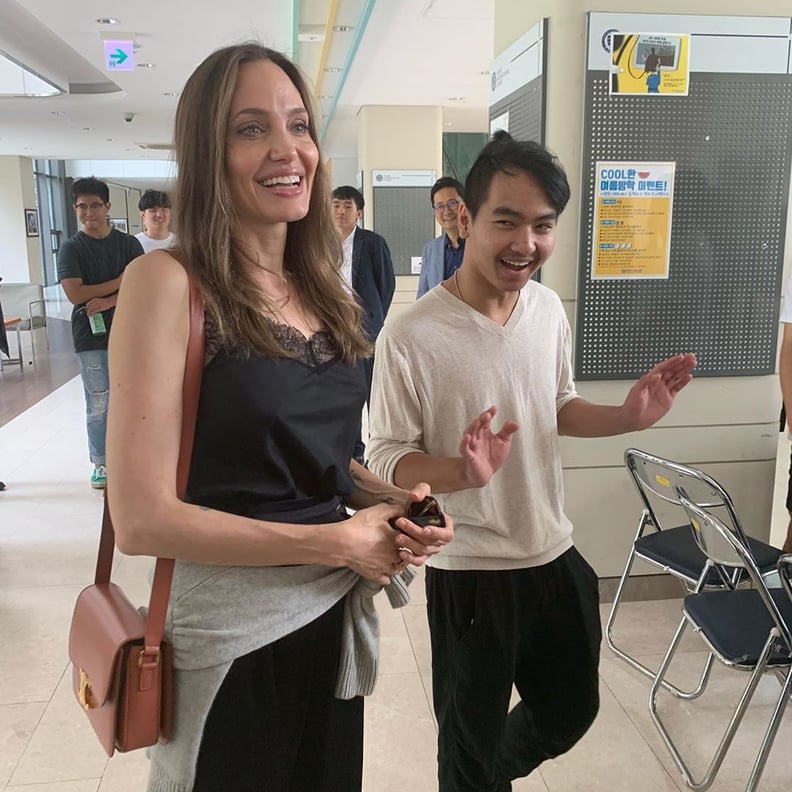 Angelina Jolie recently experienced the roller coaster of bittersweet emotions that comes with dropping a child off to college. On Aug. 21, the mom of six accompanied her oldest, 18-year-old Maddox, as he started his first year at Yonsei University in South Korea. Maddox will reportedly study biochemistry during his college tenure.
"I leave today, today's the day I drop him off . . . I'm trying not to cry," Angelina told Maddox's future classmates. "It seems like a great school."
A couple of weeks before Angelina made the big drop-off, she and Maddox celebrated his birthday with a trip to Cleveland — a great way to spend quality time together before he embarks on this adventure. She'll likely miss her eldest dearly, but her five other kids at home are sure to keep her busy. Welcome to college mom life, Angelina!