Will a Modern Annie Meet Your Expectations?
When news first broke that Annie was returning to the big screen on Dec. 19, fans of the original movie had their doubts. Could Quvenzhané Wallis, Jamie Foxx, and Cameron Diaz live up to the acting (and more importantly, singing) standards that their predecessors set? Would the story make sense in a modern setting? Why are Jay Z and Will Smith trying to fix something that isn't broken? Over time, we warmed up to the idea of a 21st century Annie and anxiously awaited the film's arrival. But in order for us to truly enjoy the magic of modern Annie, we had to temporarily forget that the first one ever existed, because if you go into the theater expecting a replica of the tap-happy film from the 1980s, then you're bound to leave disappointed.
Rather than duplicate the original movie, director Will Gluck decided to make a modern version that kids today would not only love, but also understand.
"I remember going to see the musical with my kids, and they're singing about FDR, and the New Deal, and Hoover," Gluck recalls. "I looked around and asked the kids, 'Do you understand anything that's going on here?' And they said, 'No. We're waiting for the dog.'" It was then that Gluck realized he wanted, or rather needed, to share Annie's story of optimism, hope, and love in a way that today's kids would appreciate. Of course, remaking a classic comes with its share of pressures, but Gluck managed to keep them at bay throughout production.
"I don't think we felt that [pressure] when we were making the movie," he says. "We just wanted to make a movie that we thought was good with great actors and great music that had the message that we loved."
And he did just that. Like the original, the film follows Annie on her journey to finding her birth parents. Along the way, she literally bumps into mayoral candidate William Stacks (our modern Oliver "Daddy" Warbucks), who takes temporary custody of Annie in hopes of boosting his political standings. Their PR-inspired relationship quickly evolves into something deeper, and Stacks considers adopting the orphan. That is, until Miss Hannigan interferes.
But as noted earlier, there are a few additions, subtractions, and twists that separate Gluck's film from the original. Read on to find out what changes to expect when you see Annie this weekend (and one thing that stays the same).
01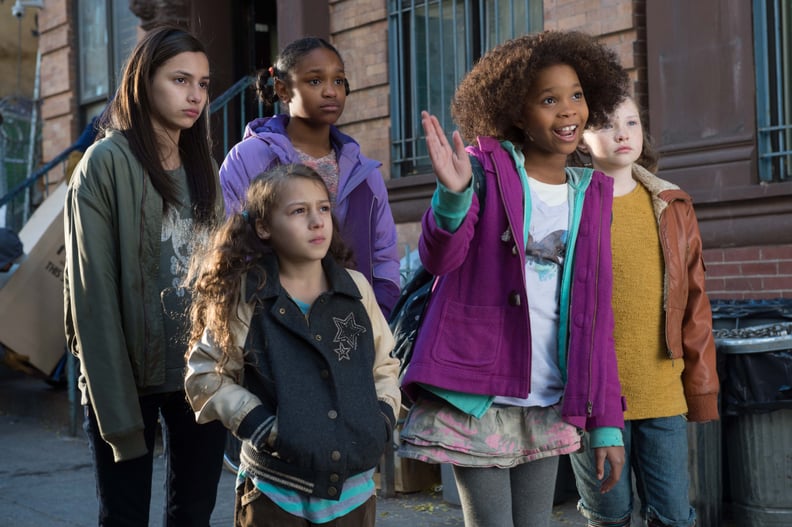 Annie Is Not an Orphan
Don't you dare call this Annie an orphan! Throughout the film, Wallis's character corrects people by pointing out she is a foster kid. Though some may attribute this change to today's lack of American orphanages, Gluck says it has more to do with emphasizing Annie's hope of finding her parents.
"By saying Annie and these kids are orphans, that means they have no parents," Gluck explains. "So, if Annie admits that she's an orphan, she's saying that she'll never find her parents, and Annie doesn't believe that."
02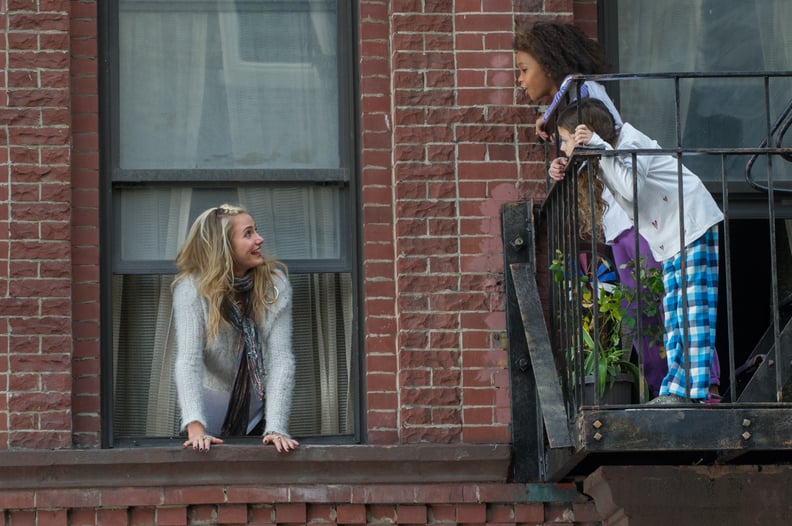 Miss Hannigan Has a Heart
Well, sort of. Cameron Diaz still plays the boozy, short-fused foster mother who can't stand little girls. But as the movie progresses, viewers see she has a bit of depth and even a conscience.
"As we went through, she just kept evolving more and more," Diaz says of Miss Hannigan. "She doesn't love herself because she believes that the only way she can be loved is if she's famous. So until she learns how to love herself and realizes that she is worthy of love, then she can't receive love."
03
The Cast Sings to a Different Tune
In addition to bringing the storyline up to date, Gluck also had to make sure the iconic songs would appeal to a generation that prefers hip-hop to show tunes. Of course, having music mogul Jay Z and pop star Sia on his team made that challenge a little easier. While songs like "Tomorrow" and "Hard Knock Life" remained relatively untouched, others got complete makeovers. Those listening closely will also notice a few new numbers, including "The City Is Yours" and "Opportunity."
04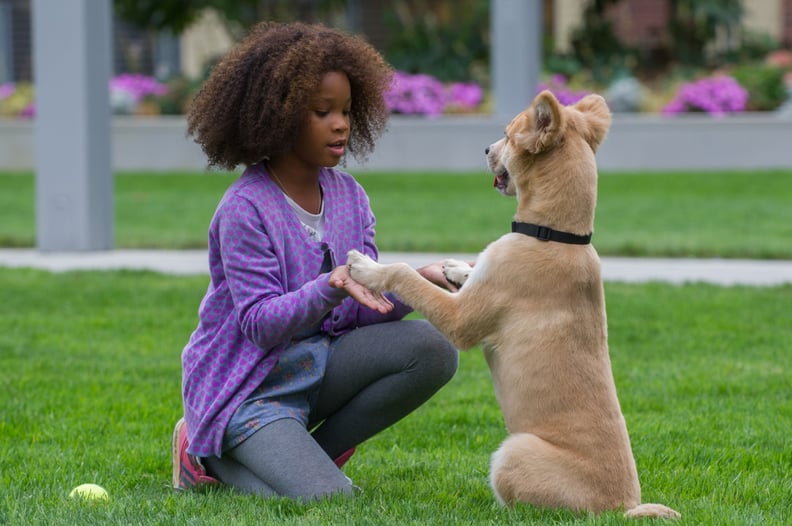 Annie Is Illiterate
In addition to tackling the foster system and social media (more on that later), Annie touches on another issue that affects more than 25 percent of the kids in the US — illiteracy. When Annie is put on the spot to read from a teleprompter at a public event, she not only spills her secret, but she also connects to Will Stacks in a way that may move you to tears.
05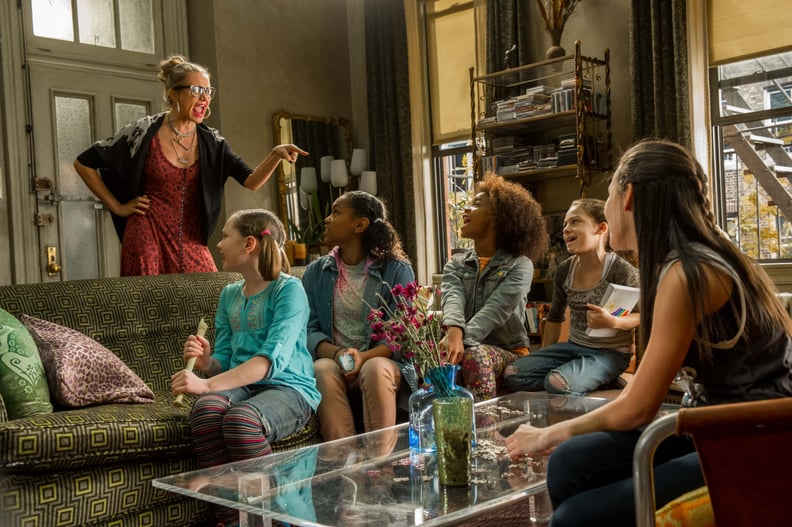 Social Media Acts as a Second Character
It's no surprise that Twitter and Instagram play an important role in the film. After all, this is the 21st century. But while these outlets were helpful in the film, Diaz doesn't want parents and kids to forget that they can be equally dangerous. When asked her thoughts on social media, Diaz says:
"I think it's something that kids don't know how to handle . . . They already have enough coming at them, and then they are put in the position to manage all these other people who are trying to manage their emotions . . . There's just so much negatively coming at you and there are so many kids trying to validate themselves through how many likes they have. It drives me nuts that kids have to take this on in their young lives."
06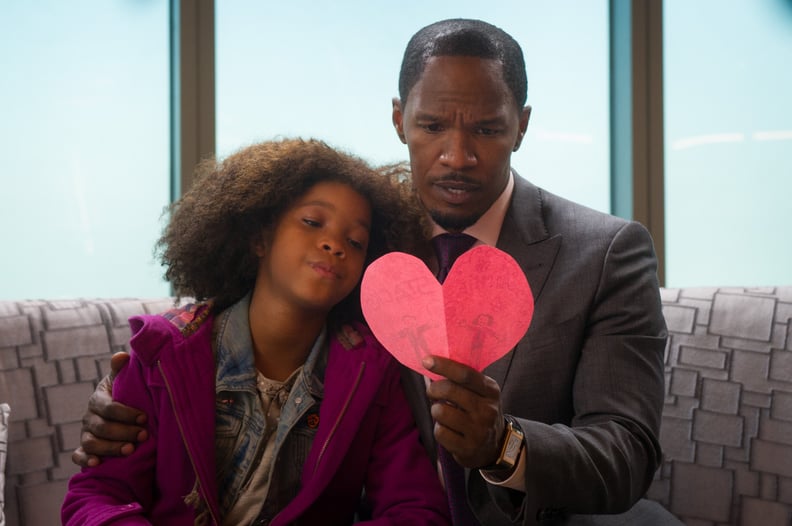 The Movie Makes You Laugh, Cry, and Sing Out Loud
Despite a few differences, Annie still manages to take us on an emotional roller coaster ride. You'll laugh at the initial interactions between Annie and Will Stacks. You'll cry when the two are torn apart (and eventually reunited). And you'll leave the theater singing for tomorrow.