Applebee's Is Selling $2 Captain and Colas This Month, So Grab Your Crew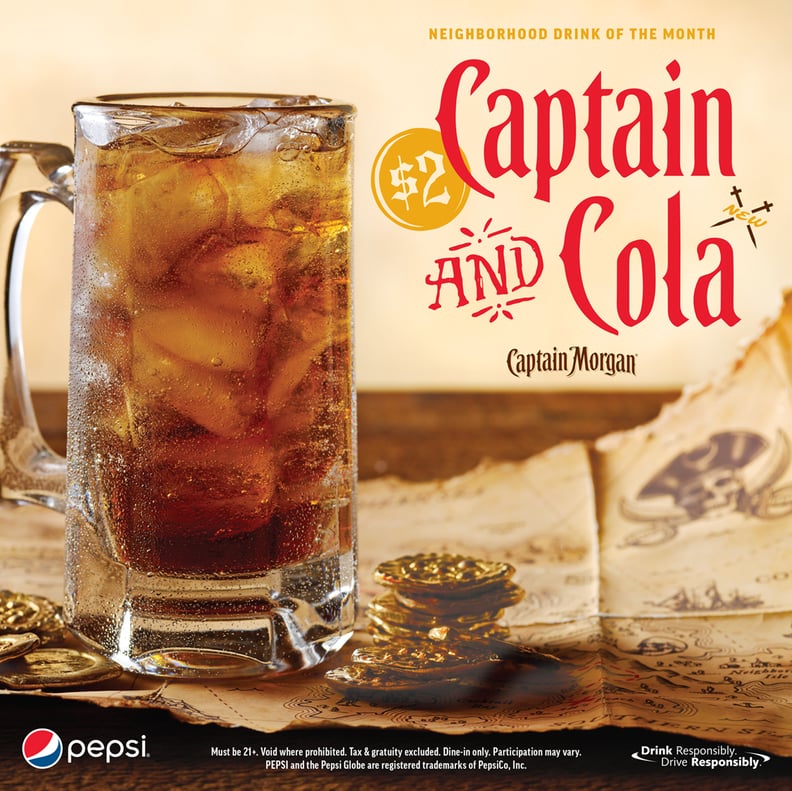 Applebee's
Applebee's
Applebee's is at it again, quenching our thirst without draining our wallets. After debuting a beautifully bright boozy Jolly Rancher cocktail as the Neighborhood Drink of the Month for December, the restaurant has gone back to basics for its January drink with $2 Captain and Colas. The drink is made with Captain Morgan Spiced Rum and Pepsi, served in a 10-oz. mug, making us strongly reconsider the dry January resolution we made.
"Rum and cola is a classic combination, but we wanted to make it special when we picked it for our next Neighborhood Drink of the Month, so we crafted it with our number one selling rum, Captain Morgan," Patrick Kirk, vice president of beverage innovation at Applebee's, said in a press release. "When you get your hands on a mug of Captain and Cola for only $2, it's going to feel way better than returning those holiday gifts. You're welcome."
The Captain and Cola deal is available at Applebee's locations through the month of January. No need for a map: Applebee's has already led us to the hidden treasure. What are you waiting for? Grab your mates!