A First-Time Gorilla Mom Won't Stop Holding and Smiling at Her Baby, and the Photos Are Truly Tender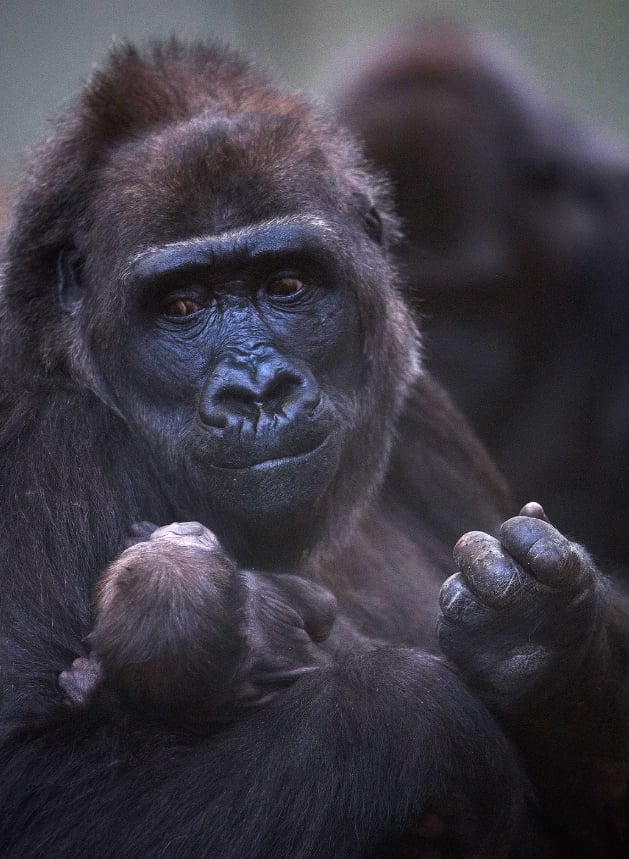 Dublin Zoo
Dublin Zoo
If you were to tell me that seeing photos of a first-time mama gorilla cuddling her newborn baby at a zoo would make my heart ache, I'd shake my head at you. I'd tell you it's cute, but that would be it for me.
But after seeing these photos of critically endangered western lowland gorilla Kafi holding her new baby and smiling, I think I'm a different person. According to the Dublin Zoo, Kafi delivered her first baby on April 1, and she is so enamored with her little one that she hasn't let her go. "To date, keepers at Dublin Zoo have been unable to determine the gender of the infant as Kafi has been keeping the baby close to her chest since the birth," the zoo's website said.
Helen Clarke-Bennett, team leader of the African Plains at Dublin Zoo, also commented that what Kafi is doing is wonderful for the baby. "Kafi is doing a fantastic job so far as a first-time mother, keeping the young baby physically close in these crucial early stages." And dad Bangui is doing a great job, too. "Bangui is proving to be an attentive father and at night has been sleeping close to Kafi and the baby."
Scroll through to see the photos of the new mama fawning over her little one, and try not to completely lose it in the process.