Every editorial product is independently selected by our editors. If you buy something through our links, we may earn commission.
Ever since Korean YouTube channel Pinkfong released a video for the catchy kids' tune "Baby Shark," it's been the toddler version of a mosh-pit-worthy headbanger. Unfortunately for parents who are sick to death of the song, the craze isn't even close to over. Mini-mes who simply can't get enough of the beloved trend will no doubt want to score a few items dedicated to their favorite animated sea creature. Scroll ahead to get a look at some of our favorite Baby Shark toys your children will certainly have on their lists.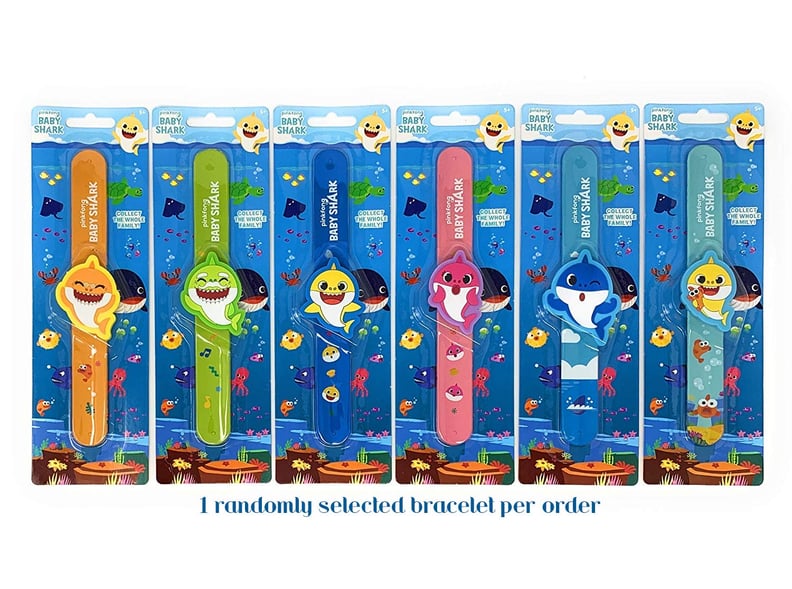 A Cute Gift Idea
These Pinkfong Baby Shark Slap Bracelets ($5 each) let children ages 2 and up pick from mommy, daddy, or baby shark. Slap them on your wrists and bring them everywhere you go!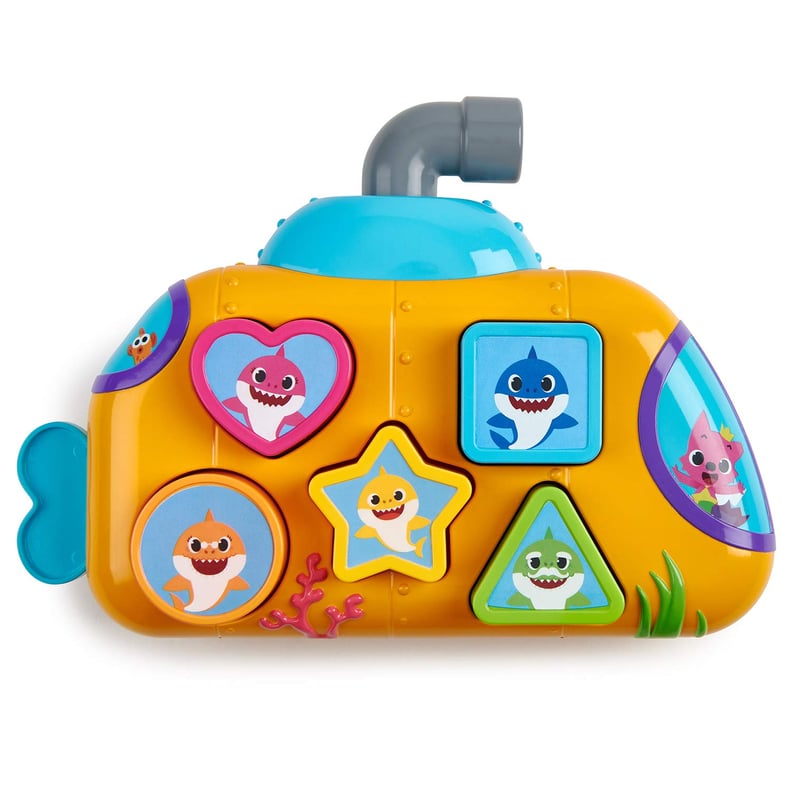 The Perfect Preschool Toy
This Pinkfong Baby Shark Melody Shape Sorter ($20) teaches little ones 18 months and older the ins and outs of shapes while they listen to the iconic tune. Oh, and did we mention it lights up? So stinkin' cute.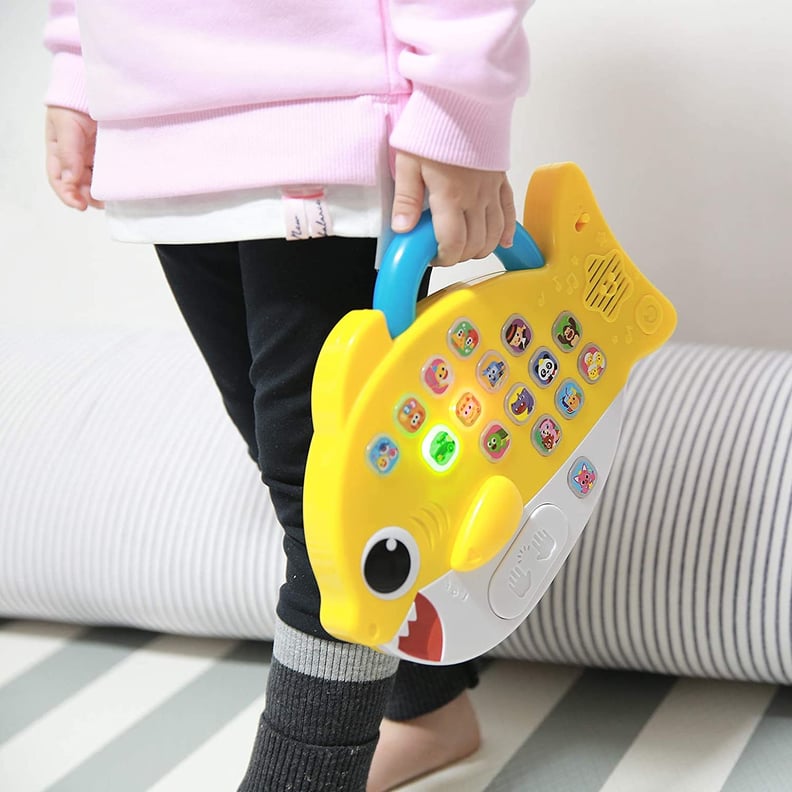 An Interactive Toy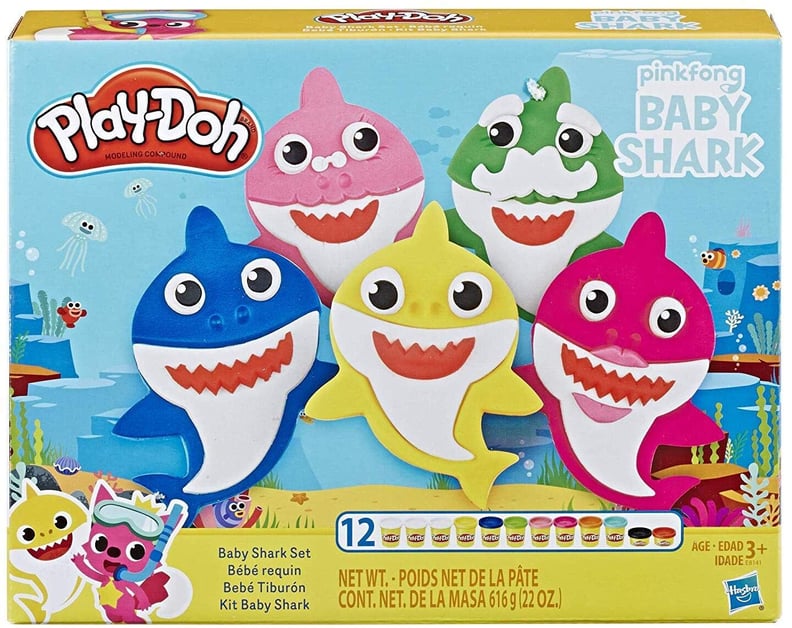 To Channel Some Creativity
Have little ones who refuse to stop singing "Baby Shark"? Us too! But this Pinkfong Baby Shark Play-Doh Set ($10) puts a creative spin on the tune. Children 4 and up can look for the kit.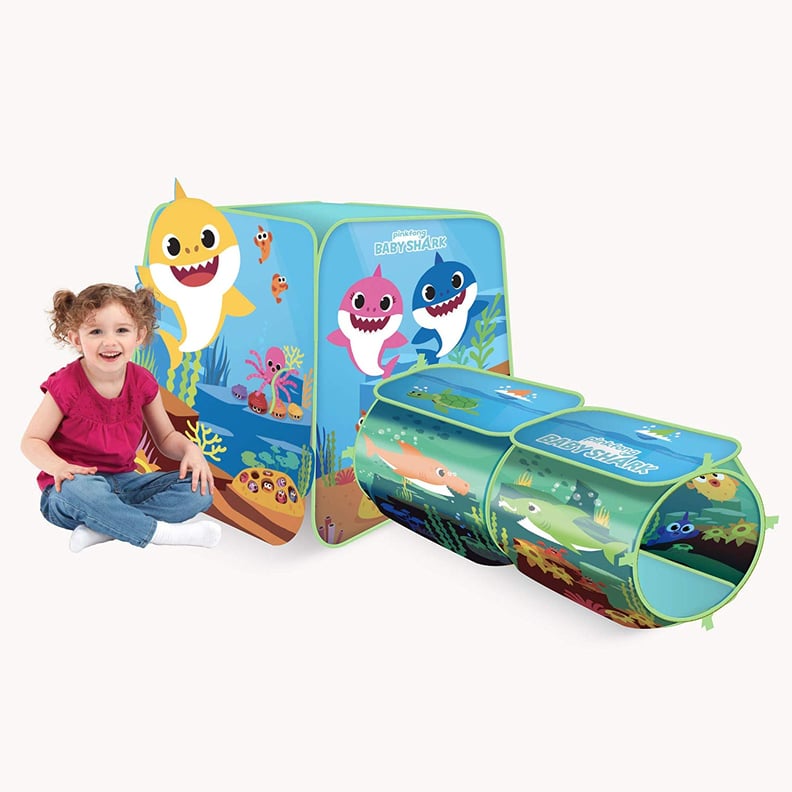 Basically a Mini Playground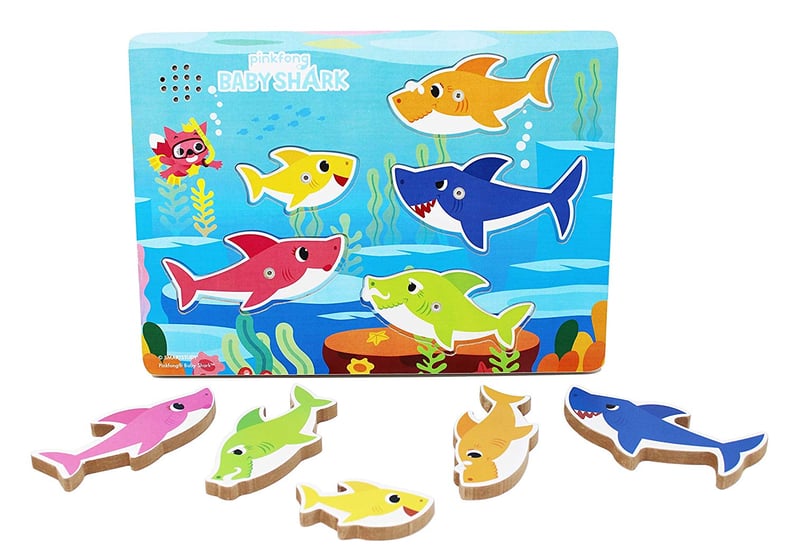 A Lovely Interactive Puzzle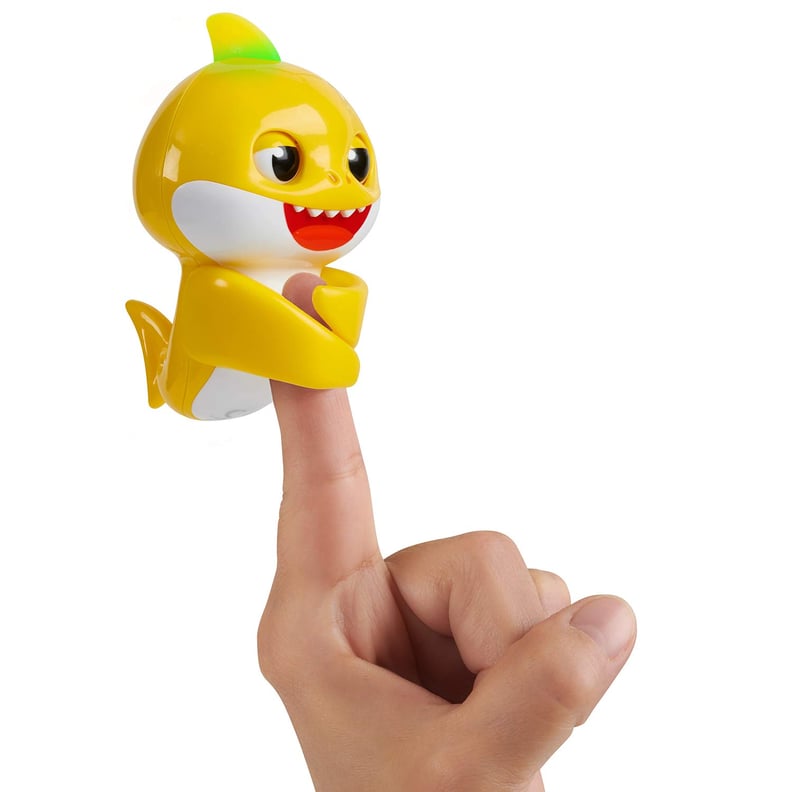 To Add to a Fingerlings Collection
These Pinkfong Baby Shark Fingerlings ($17) wrap around your finger, give kisses, and sing, of course! They make perfect gifts for toddlers over the age of 5!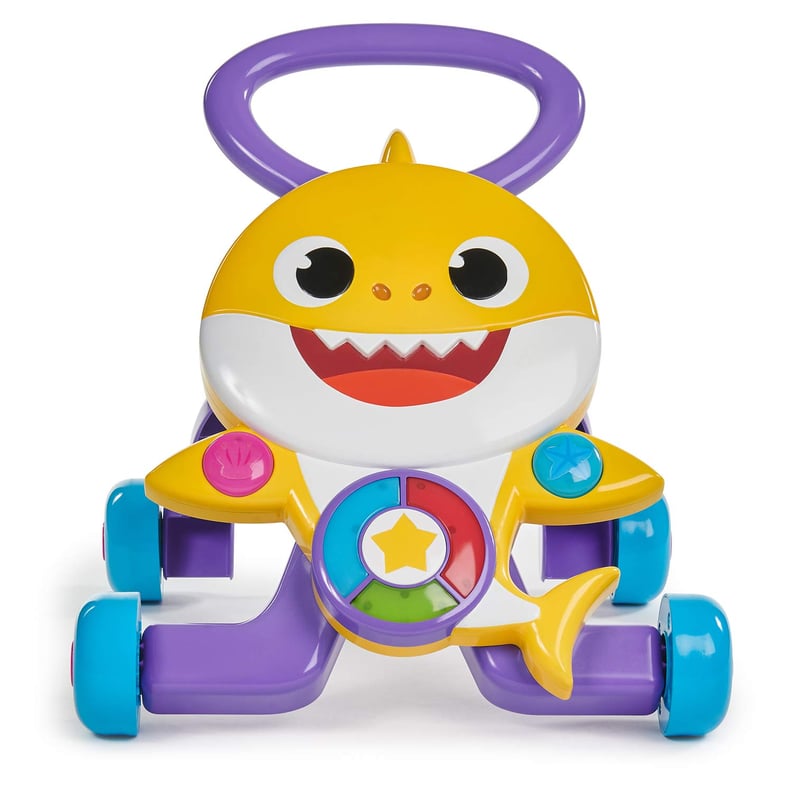 For Toddlers Learning to Walk