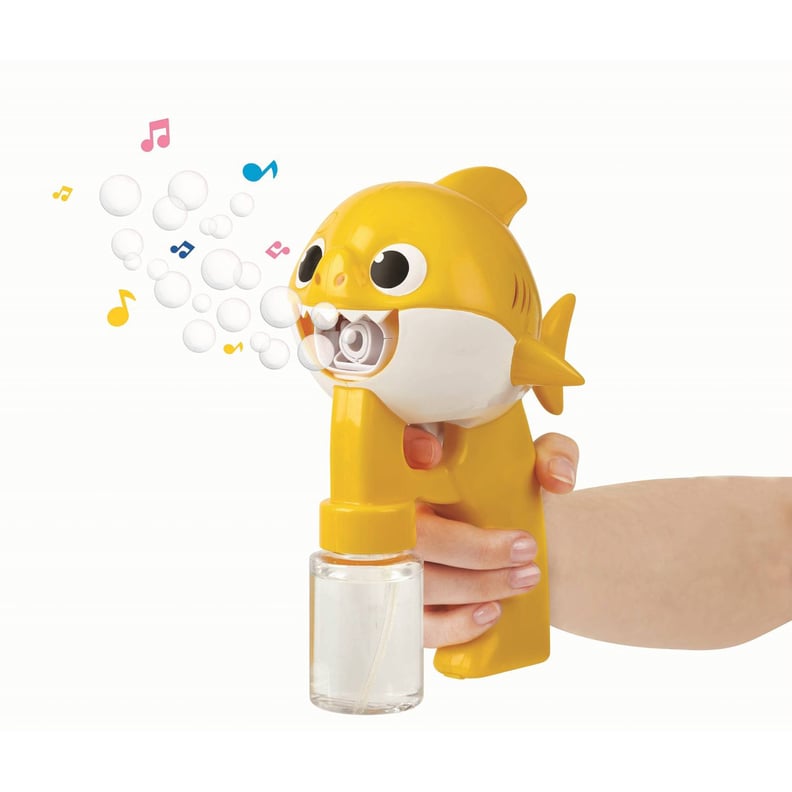 target.com
As POPSUGAR editors, we independently select and write about stuff we love and think you'll like too. If you buy a product we have recommended, we may receive affiliate commission, which in turn supports our work.
If you're lucky enough to have a backyard with some unoccupied space (or even a patio or balcony), why not indulge in an outdoor enhancement to make backyard time even more exciting? Once it hits 70 degrees outside, not much time is spent indoors — especially when it comes to restless kids who want to get out and play. A great way to get kids off their screens is with some fun outdoor activities, and what better way to do that than with a backyard toy that will let them to use their hands and get some vitamin D while they're at it?
From play structures that encourage problem-solving to bikes that help them work on their balance and athleticism, these gadgets will keep your kids in the yard all summer long. Prepare to be the house all of your child's friends frequent with these exciting and engaging backyard toys. Keep reading to see our favorite choices, and prepare to enjoy a few of our selections (like jumbo Connect Four) yourself.
— Additional reporting by Alessia Santoro
01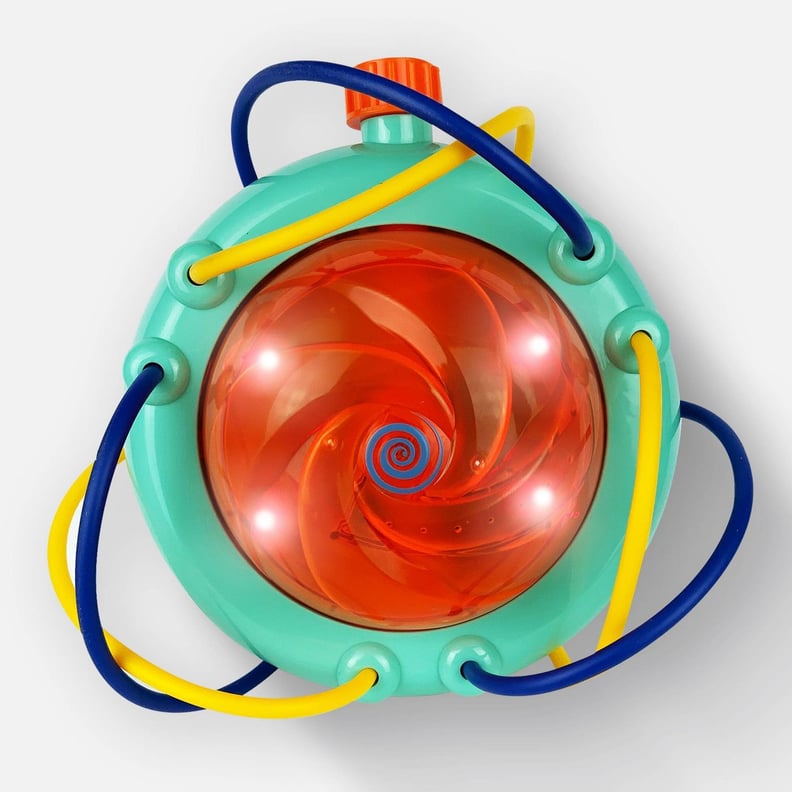 A Sprinkler: Sun Squad Wet & Wild Light Show Sprinkler
Talk about two-in-one entertainment! This Sun Squad Wet & Wild Light Show Sprinkler ($20) has a water-spouting dome and wiggle tubes for maximum fun. Kids can cool down in this sprinkler on hot summer days and have a blast doing it. Its lightweight construction makes it easy to move around, so you can keep an eye on the kids no matter where you're sitting.
02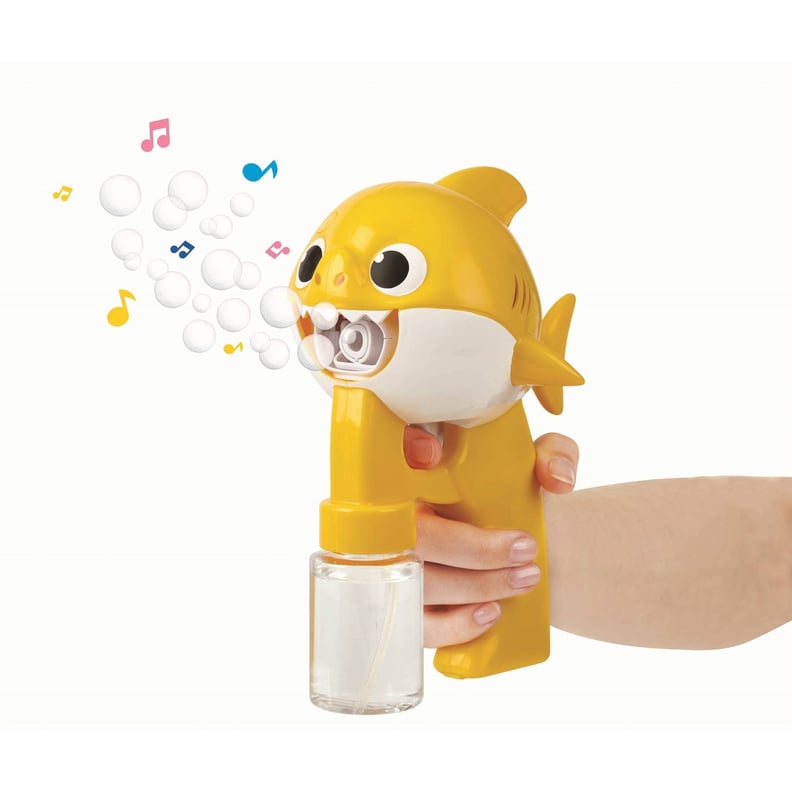 A Bubbler: WowWee Baby Shark Bubble Blaster
Backyard play just got a zillion times more fun, thanks to the WowWee Baby Shark Bubble Blaster ($10, originally $13). The bubble blaster launches a stream of bubbles that kids can pop and play with while listening to "Baby Shark." It's an easy toy that will keep kids busy for hours on end. Just load it with solution, and you're good to go.
03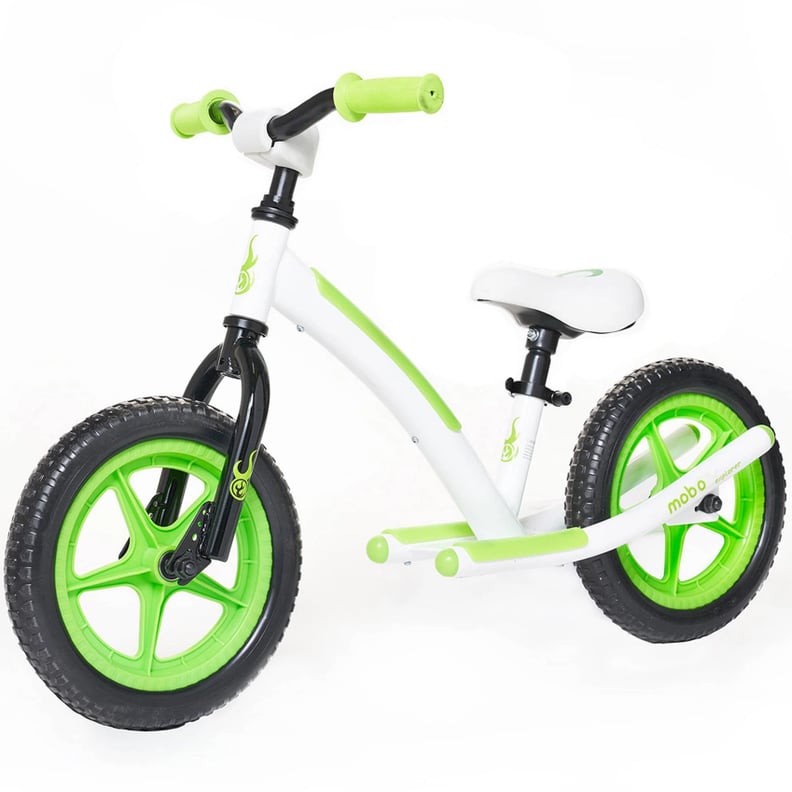 A Training Bike: Mobo Explorer Balance Bike
This Mobo Explorer Balance Bike ($90) is aimed at kids ages 2 through 6 and encourages them to learn balance at their own pace. It's a starter bike that will get them ready for an actual pedal bike. It has tires that are designed to never go flat, so it won't require much maintenance over the years.
04
An Adventurous Toy: Backyard Zipline Kit
Transform your backyard with this Backyard Zipline Kit ($191, originally $221). It will send little adventurers soaring through the yard for a 100-foot-long speed ride — all you need are two trees for your child to zip between. The zipline will improve your child's strength, balance, and athleticism.
05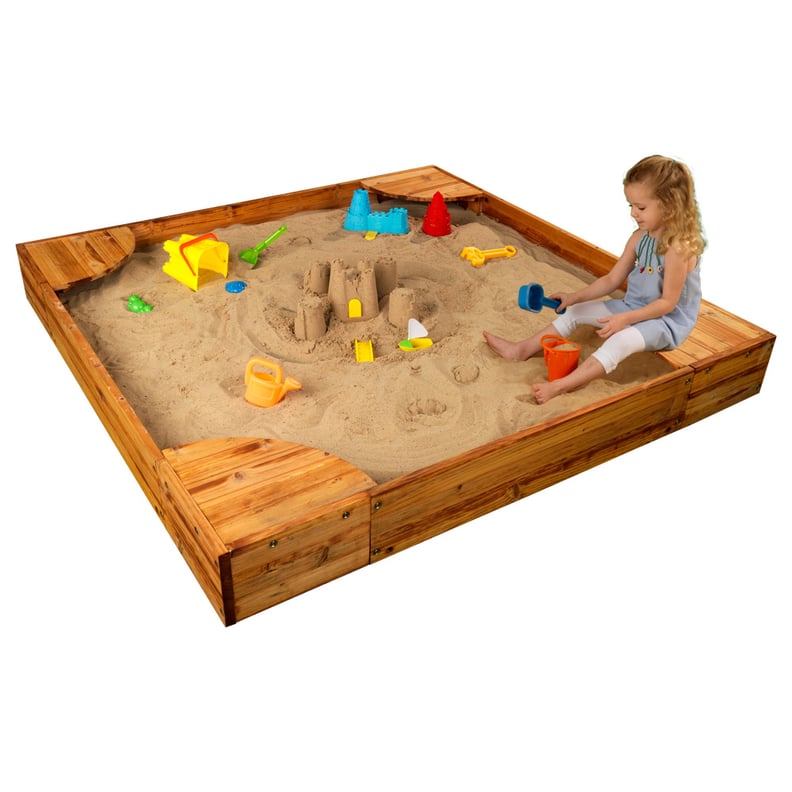 A Sandbox: KidKraft Backyard Sandbox
There are basic backyard sandboxes, and then there's this. KidKraft's Backyard Sandbox ($173) features a smart design with plenty of space for multiple kids to get in on the fun; they can also sit on the corner benches to watch. Kids can build sandcastles, play with sand toys, or dig for treasure. The box has a mesh cover to protect the sand from getting dirty.
06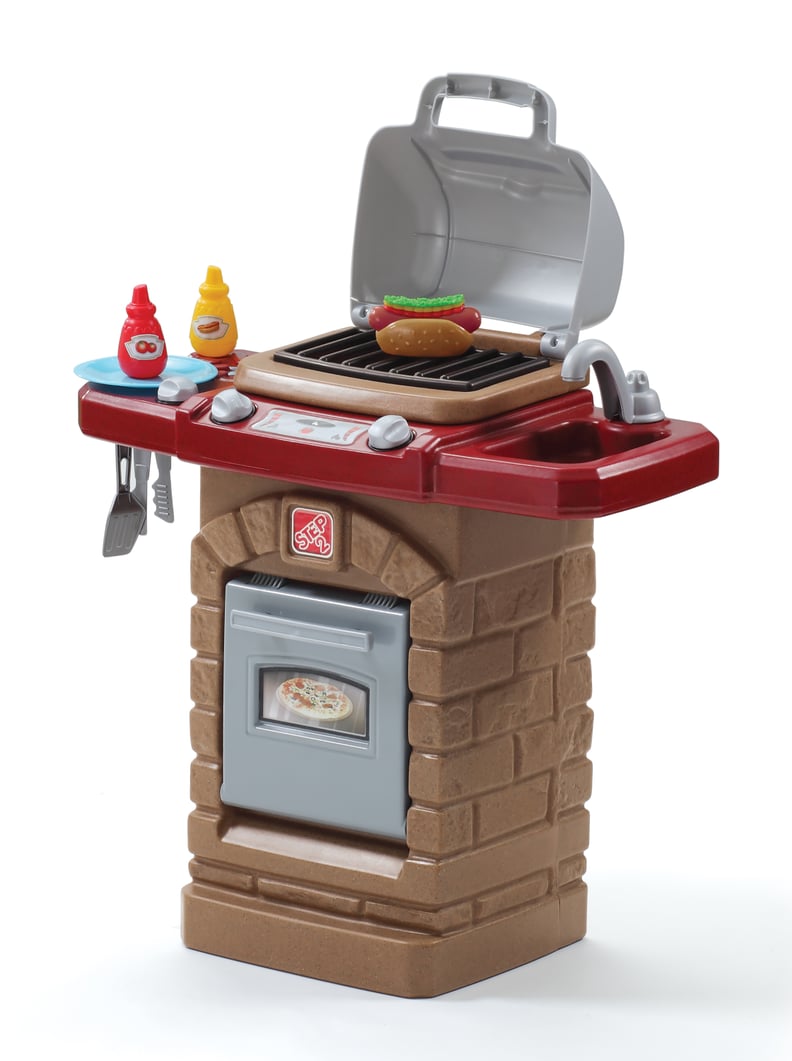 A Pretend Grill: Step 2 Fixin' Fun Outdoor Grill
Kiss the cook! Step2's Fixin' Fun Outdoor Grill ($54) lets little ones safely flip their own play burgers and hot dogs while their parent does the real thing — and it costs a whole lot less than a Weber. Children will love its grill knobs (which make clicking sounds) and its play sink. Its accessories can be packed up and stored under the oven.
07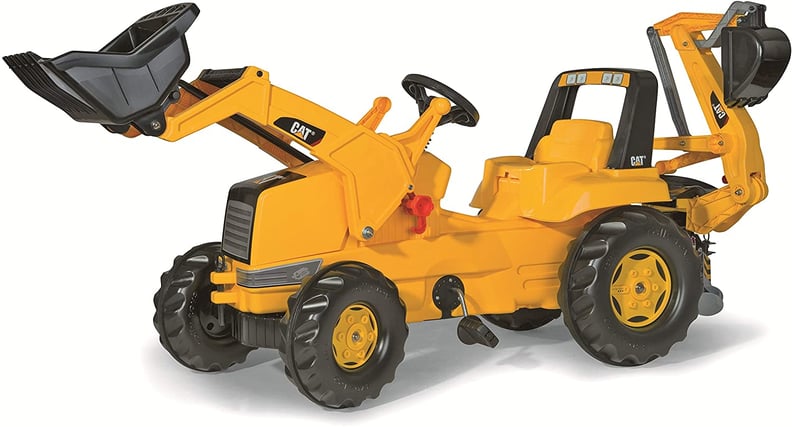 A Tractor: CAT Construction Pedal Tractor: Backhoe Loader
A "Goodnight, Goodnight Construction Site" fan's dream come true, this CAT Construction Pedal Tractor: Backhoe Loader ($238) isn't your ordinary ride-on. Its fully functional parts let your little construction crew get down to business digging and dumping rocks, sand, or whatever else they discover. It's big enough for your kid to sit on and play with for hours on end.
08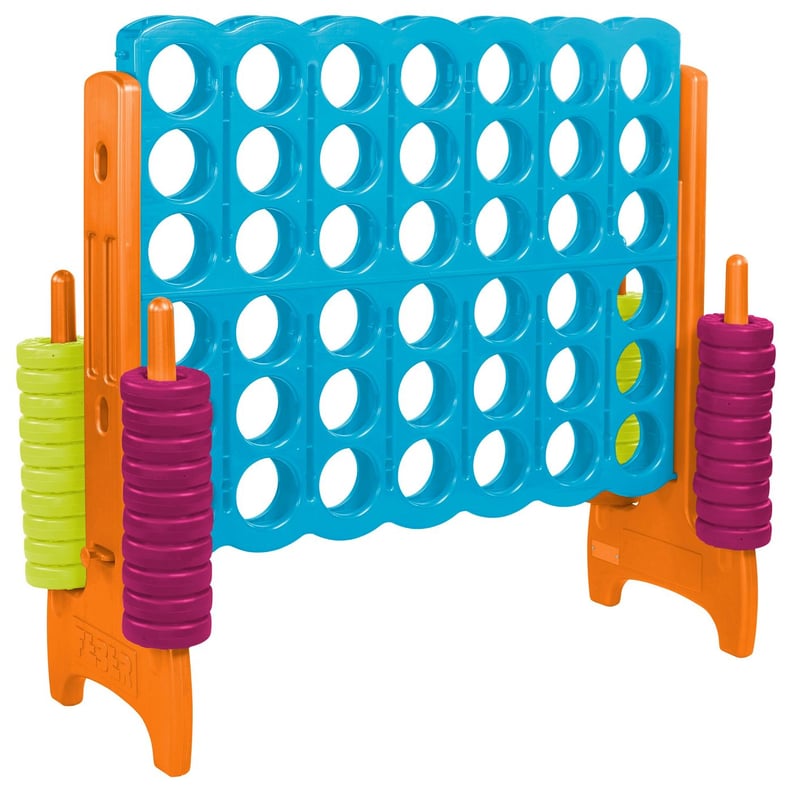 A Fun Game: Jumbo Four-To-Score Giant Game
Regular Connect 4 just won't cut it after you play with this Jumbo Four-To-Score Giant Game ($190). The set can be assembled in as little as two minutes and is a great way for little ones to work on problem-solving and interpersonal skills. It's gigantic and a great game for parents to join in on.
09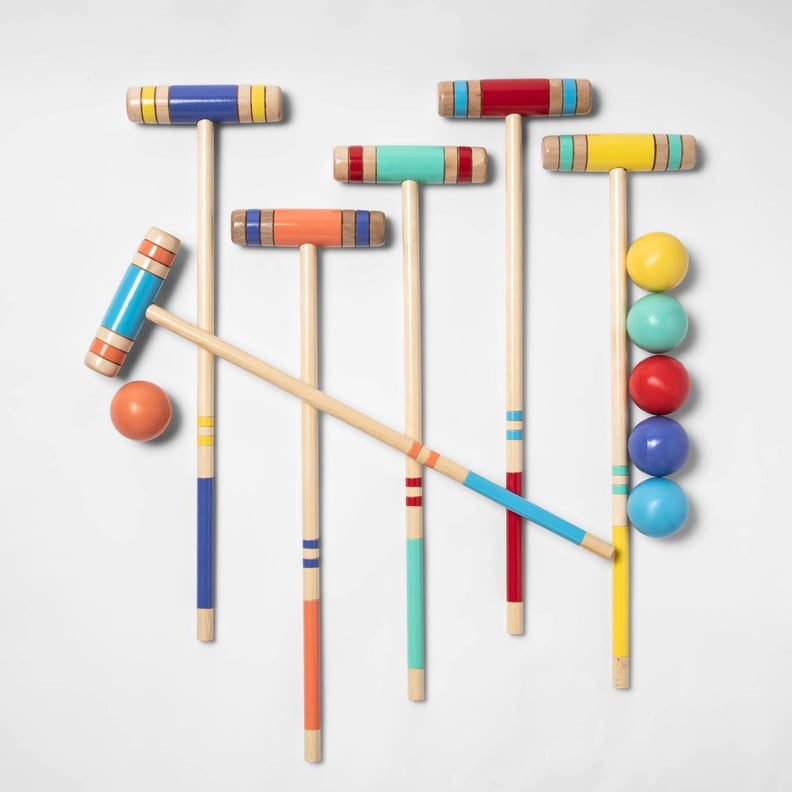 A Lawn Game: Kids' Croquet Lawn Sports Set
Teach kids a classic lawn game with this Kids' Croquet Lawn Sports Set ($21, originally 30). The set is large enough for a game of doubles or six on six — it comes with nine wickets, two pegs, and six mallets with matching balls. The mallet handles are the perfect size for kids ages 6 and up, and they're color-coordinated with corresponding balls to make things easier.
10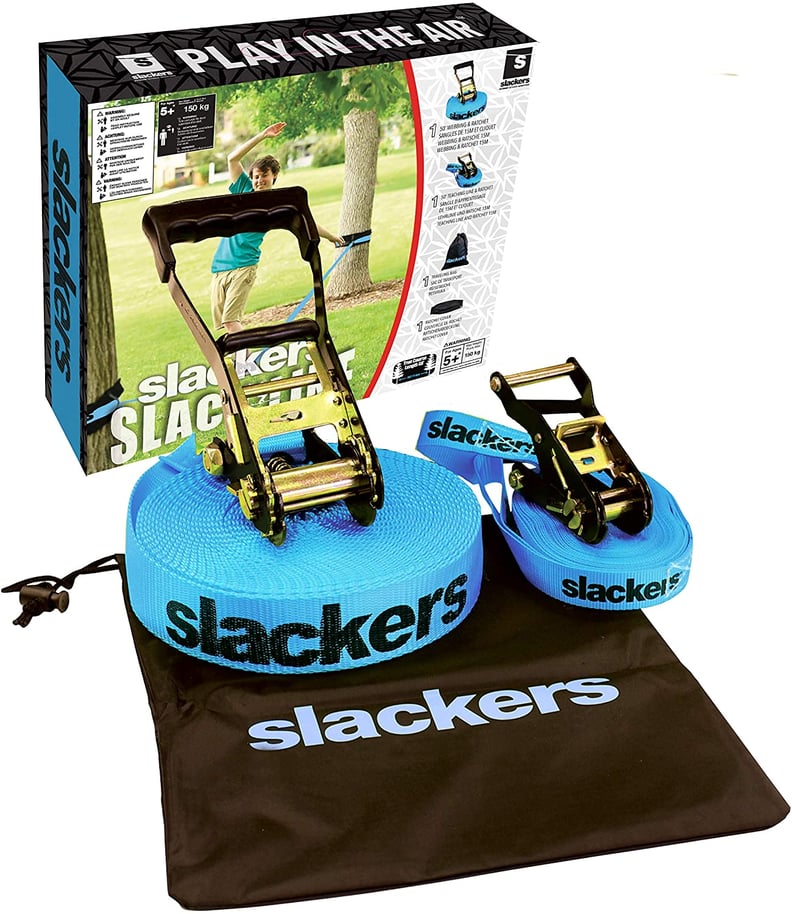 A Tightrope Walker: Slackers 50-Feet Slackline Classic Set
Once they're past the swing sets and balance bikes, older kids will go crazy for the Slackers 50-Feet Slackline Classic Set ($52, originally $70). Amateur tightrope walkers will have hours of fun on this low-maintenance addition to the yard; grown-ups will love it, too. The kit comes with two sets of lines for easy setup.