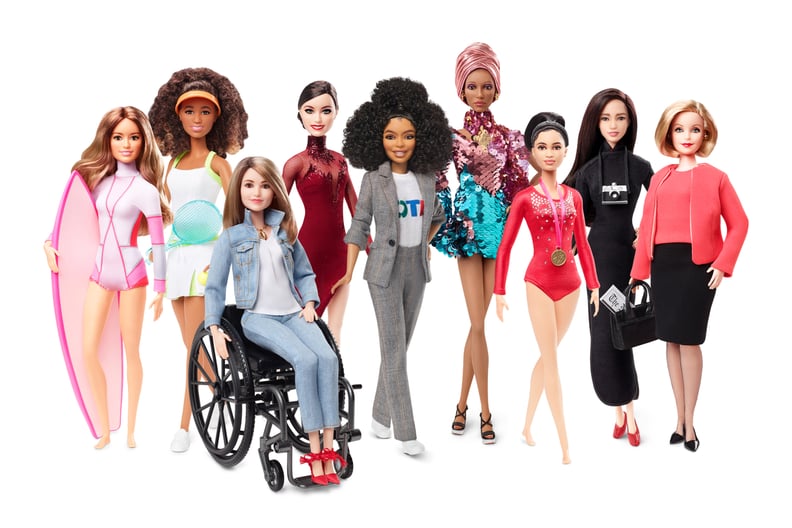 Mattel
Mattel
Barbie has some exciting things in store for its 60th anniversary this year. To celebrate both International Women's Day on March 8 and the six decades that it's spent inspiring women of all ages, Barbie has created a line of dolls that honor a group of extraordinary women that have been deemed by the brand as role models. Included on that line-up are celebrities like Yara Shahidi, Naomi Osaka, Kelsea Ballerini, and Adwoa Aboah.
The collection will honor 20 women from 18 countries by modeling dolls after all of them. In addition to that, Barbie will also "close the Dream Gap" by donating money to organizations aimed at "leveling the playing field for girls."
"For 60 years, Barbie has championed girls, inspired generations to believe through make believe, and showed them that they have choices. With more than 200 careers, six runs for president, and a trip to the moon before Neil Armstrong, Barbie continues to evolve to be a modern, relevant role model for all ages," Lisa McKnight, Barbie's General Manager and Senior Vice President, said in a press release. "The Barbie brand believes girls should never know a world, job, or dream women haven't conquered. Through our global platform, we are igniting a movement to help close the Dream Gap and further establish Barbie as the ultimate girl empowerment brand."
Yara Shahidi shared the news of her inclusion on this list of role models via Instagram, writing in her caption that she was "honored to be repping all the young ones as a Barbie Role Model." She added: "Let's continue to inspire the next generation and each other. We need your voices and are watching you all blossom and shine!" As much as we wish we could own all 20 of these dolls, they're unfortunately not available for purchase. That being said, you can still join the conversation and celebrate with Barbie on social media using the hashtags #Barbie60 and #YouCanBeAnything.