This $8 "Hat" Will Make Bathtime Less Awful For Kids Who LOATHE Getting Water In Their Eyes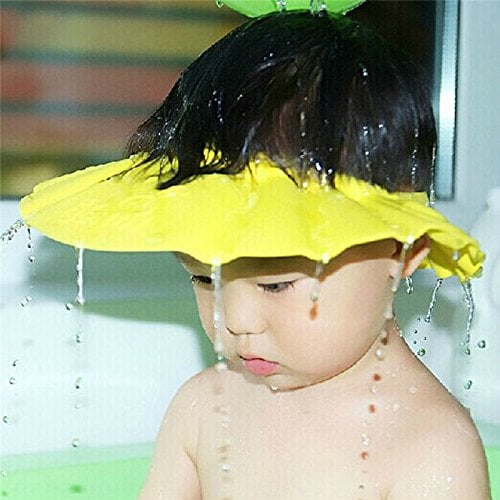 Bathtime is generally a happy time in my home – that is, until it's time to rinse my kiddo's hair. Then, bathtime becomes a form of child abuse in which I have had to essentially douse my toddler with water while she's shrieking and thrashing in the tub. Hundreds of dollars worth of swim lessons eventually helped calm her nerves about getting water anywhere in the general vicinity of her face (particularly her eyes and ears), but if only I knew there was an $8 alternative!
While tooling around Amazon, I discovered the iBePro Baby-Safe Bathing Protection Hat ($8).
It's essentially a visor to wash your child's hair without them ever throwing a fit because that alleged "tear-free" shampoo is stinging their eyes, and it allows you to rinse their head without water running onto their face. It just slides down the cap's ridges and flows off several inches from their noggin.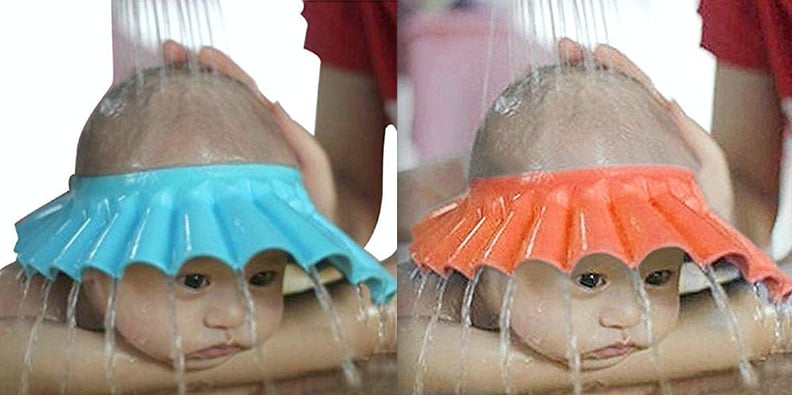 The reviews, while mixed, have enough 5-star ratings to make it worth a quick Prime order.
As one happy customer said, "this thing is seriously my life saver." She added: "My three-year-old daughter never liked having her hair washed and would scream preemptively so badly, my husband thought I was hurting her. So after trying everything, I had nothing to lose, and it paid off! I'm scared to think of what I will do once she grows out of it."
Some have noted that a little water leaks through, but that it's still far better than the alternative. Made of a super-elastic non-toxic foam, it has four snaps to adjust to the head of your baby or toddler, and it's guaranteed to fit from birth to roughly three years old. If you're still not sold, the "hat" isn't just helpful when washing your child's hair. It's also marketed as a sun shade and for those kids who have a hard time during haircuts.
And at that price, it's certainly worth a shot, right?