Why This Pair of Baby "Socks" Is the Gift I Now Give to Every New Mom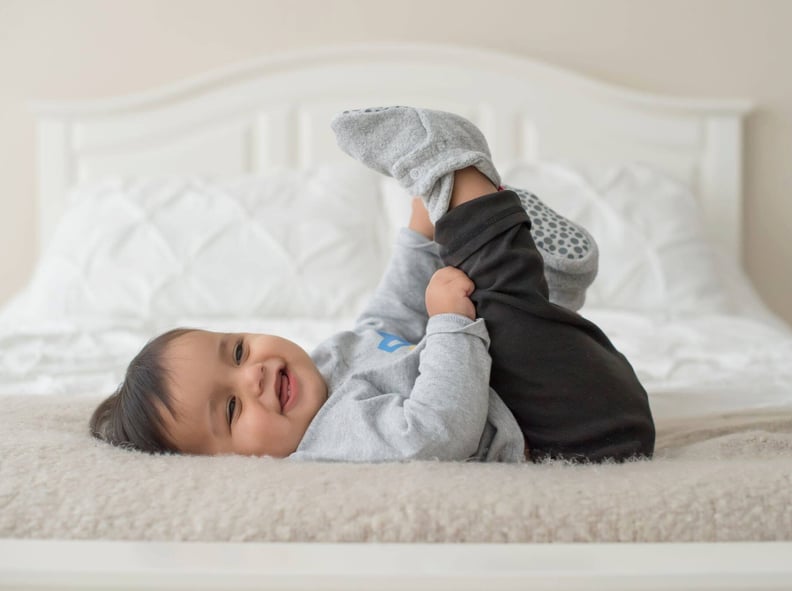 Zutano
Zutano
Every editorial product is independently selected by our editors. If you buy something through our links, we may earn commission.
A few months after my baby was born, a friend mailed me a belated gift — one she said she gives to all the new moms in her life. When I opened the box and saw a pair of tiny fleece booties, I groaned. I'd already given up trying to put my infant in socks or shoes, despite the chilly Fall weather, because they constantly slipped off her feet, and by the end of a 10-minute stroll to the park, one of the pair would go completely missing. When this friend called to be sure I'd received them, she probably could sense the disinterest in my voice because she quickly flew into a monologue she'd clearly given to many mamas before me.
They've quickly become my go-to baby shower gift.
She said: "These are the best baby booties in existence! Trust me! They have literally never fallen off my child. They're like socks and shoes all rolled into one. So easy. You have to try them and tell me what you think. You're going to thank me, I promise."
She was right. The original Zutano "stay-on" booties ($21) are soft and flexible and snap securely around the foot at the ankle, which keeps them snug on even the squirmiest of infant feet. Plus, the brand's signature two-snap closure adjusts so there's plenty of room to grow (the booties come in sizes 3M, 6M, 12M, and 18M, but I miraculously managed to get by with one 12-month pair for the first year or so).
What's more, I could actually put socks on underneath the Zutanos, and I'd never lose a single pair! Although I only ever used the fleece booties, perfect for cooler months, the line's cotton ones are ideal for Summer.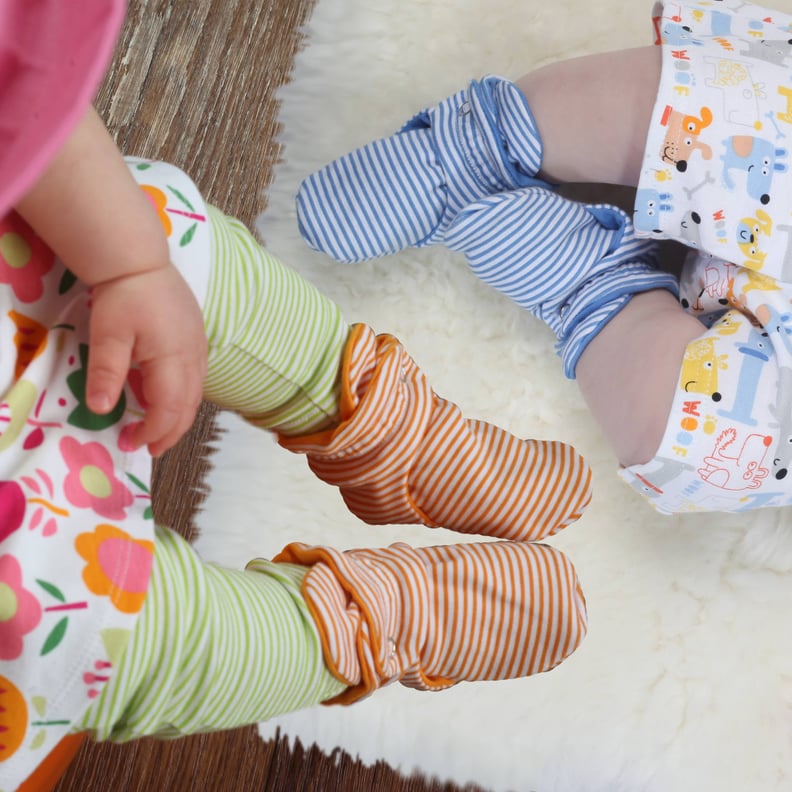 All that aside, what really made me a devoted fan was that these were the perfect antidote to traditional baby shoes — the stiff ones pediatricians actually admonish because they don't allow foot muscles to develop and strengthen properly. Although I'd try to have her barefoot as much as possible, when I needed her feet covered — when she was toddling on the hot playground turf, for instance — the Zutanos did the trick. Although I never felt the need for the version with the "gripper" bottoms, those are tailor-made for early walkers on slippery floors.
Although my baby has sadly aged out of Zutanos, it's still the one item I've been asked about the most by fellow moms. In a mommy-and-me music class, in which a gaggle of babies crawl around a rug for 45 minutes, mine was the only one who ended every session with both feet still covered — and parents noticed. Because they still aren't a household name, I'd have to spell it out for them as they hurriedly search for it on their iPhones.
They've quickly become my go-to baby shower gift. And because there's no way to know how amazing they are until you try them, I — like my dear friend did for me — make sure I explain precisely why.
They're available in a variety of styles and come in virtually every color and stripe combination imaginable. Take a look at a few favorites ahead.