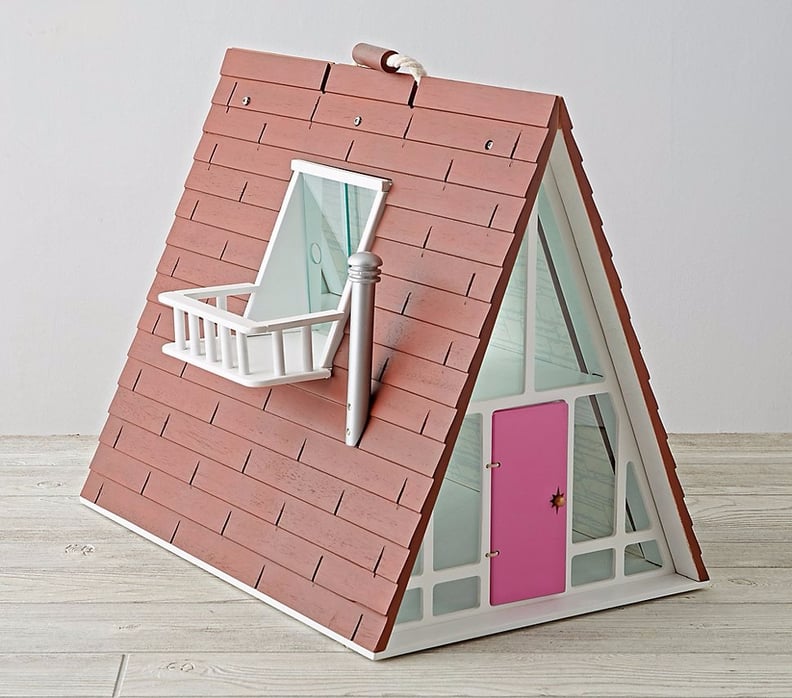 As POPSUGAR editors, we independently select and write about stuff we love and think you'll like too. If you buy a product we have recommended, we may receive affiliate commission, which in turn supports our work.
I love dollhouses. Like, love-love. I've had an obsession with them ever since my dad made me the most immaculate Victorian-style, four-bedroom manor, a whopping two square feet of real estate wonderment. Ever since he gave it to me, I spent my days living life in miniature. Once I'd furnished each room — I had throw pillows the size of my thumbnail and glassware I needed a tweezer to properly place in the kitchen cabinets — I'd just sit and redecorate it over and over again.
As an adult, I love interior design, but my bank account doesn't allow me to buy four different chaise lounge chairs to rotate based on the season like the miniatures aisle at the local craft store does.
I often wish it was more socially acceptable for me to still tinker with my childhood dollhouse, but I'm hopeful that when my two daughters are old enough, I can put a down payment on the tiny house of their dreams.
Until then, take an open house tour of 10 dollhouses that are legit better than most actual houses.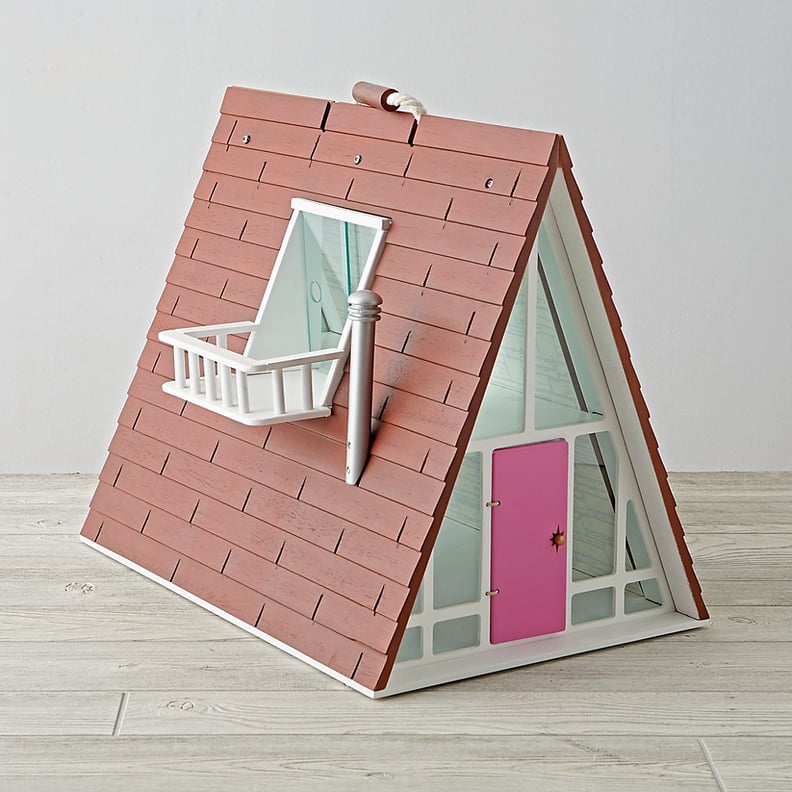 Land of Nod A-Frame Dollhouse
This A-frame house ($149) is bright (just look at the hot-pink door!), modern, and full of style for the designers in the making.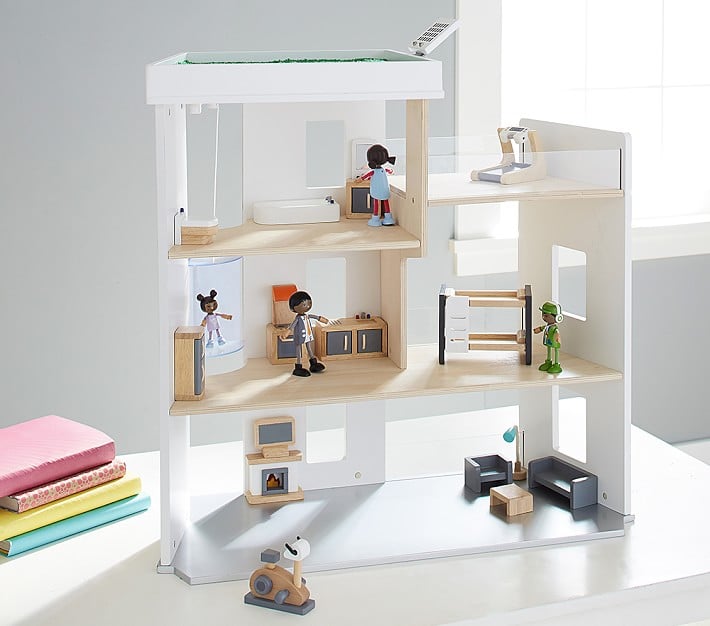 Pottery Barn Presidio Dollhouse
Looking for an ultramodern play home? Look no further than this airy Pottery Barn Presidio house ($99, originally $249), which has added amenities of a gym and roof deck.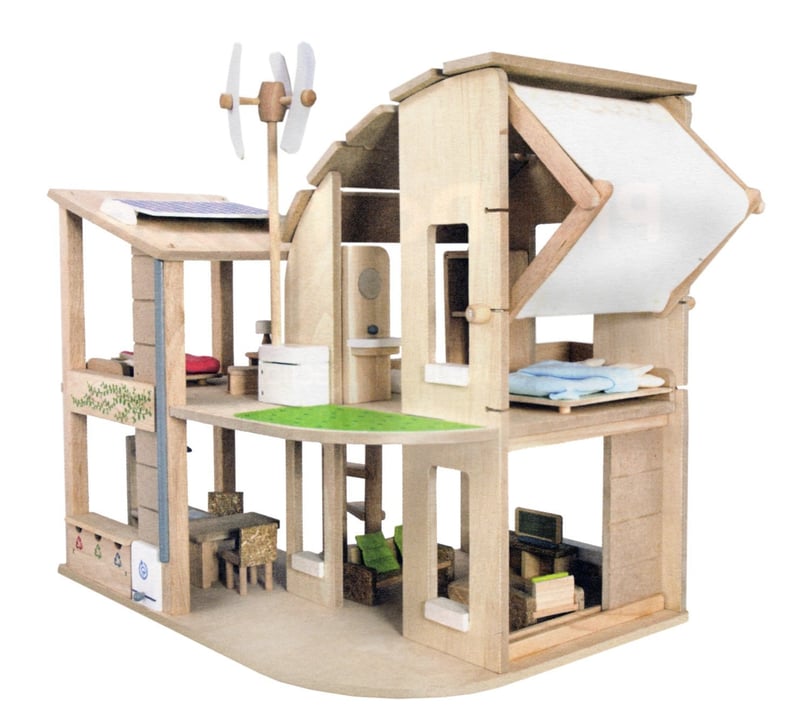 Plan Toys Green Dollhouse
From built-in compost bins to wind combines and solar paneling, this green dollhouse ($175, originally $240) made from nontoxic natural materials — organic rubberwood, anyone? — encourages sustainable living.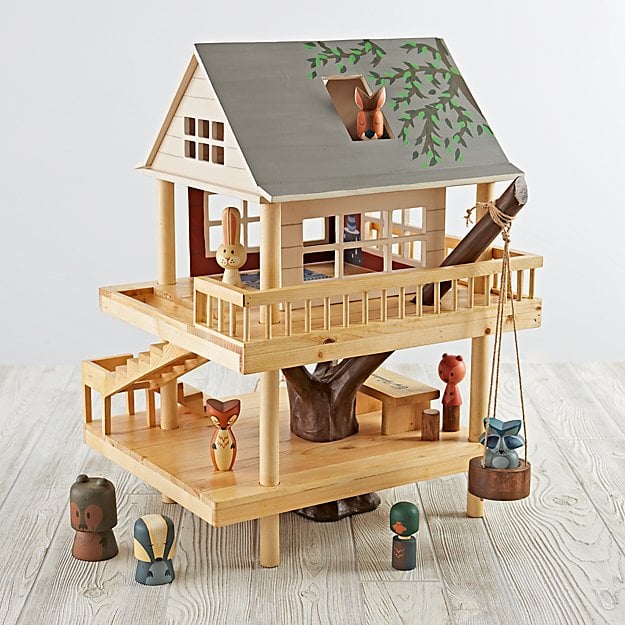 Land of Nod Treehouse Play Set and Camping Buddies
For those wanting to be more at home in nature, the high-end tree house ($238) gets a playful upgrade.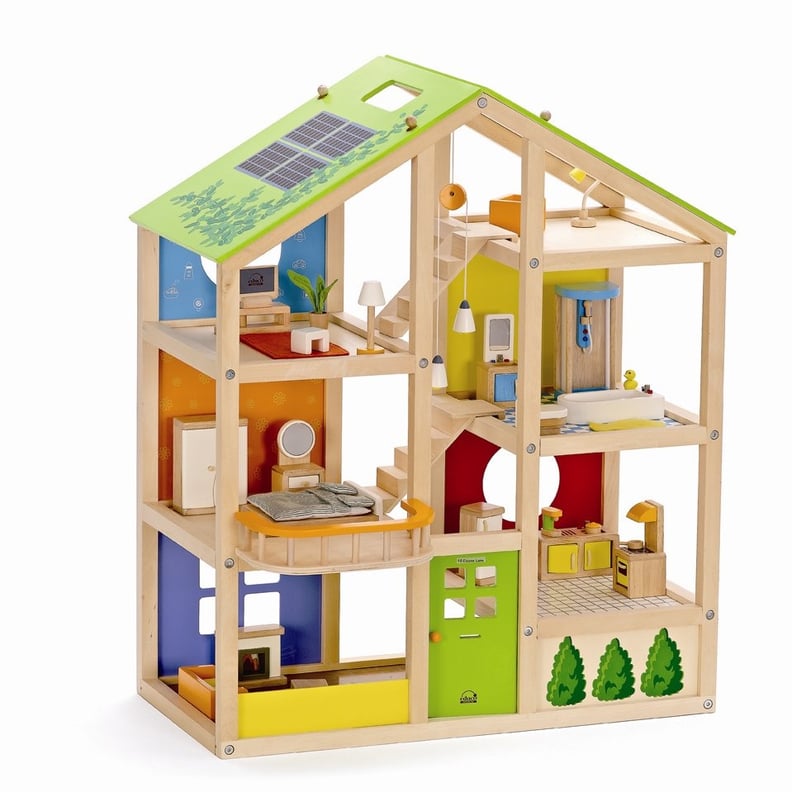 HaPe All-Season House
Each section of this primary-colored HaPe All-Season House ($150, originally $169) has a furniture set that completes its look, and its two staircases are movable, allowing for a variety of different floor plan arrangements.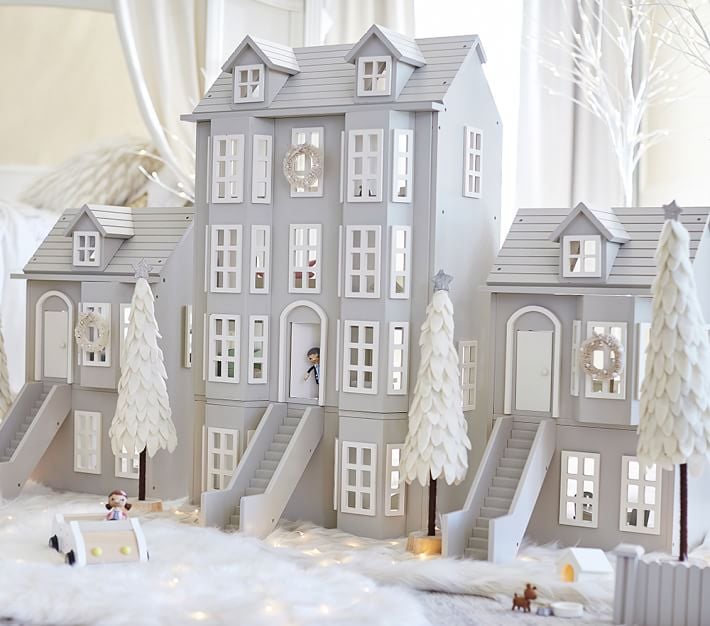 Pottery Barn Ellington Dollhouse
This idyllic graystone townhouse ($450) has dormer and bay windows along with other architectural details inspired by Northeast Americana.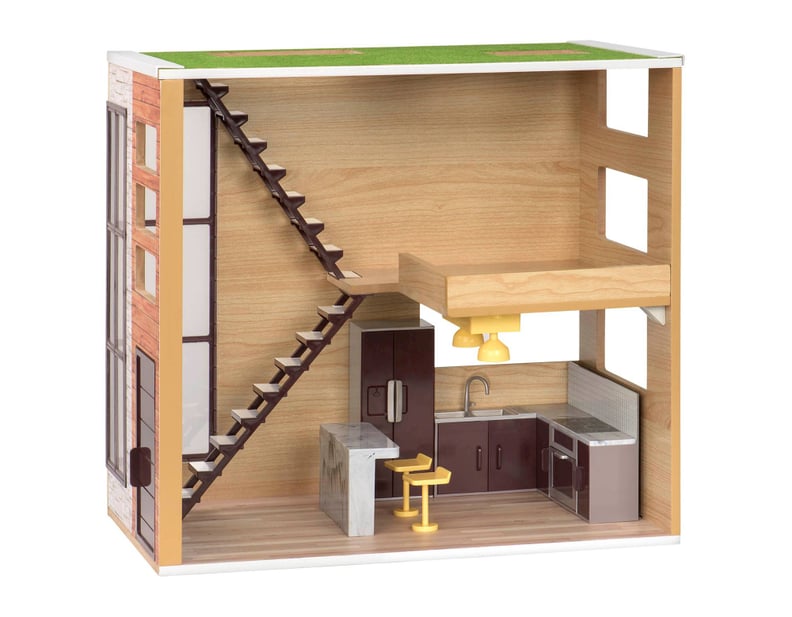 Lori Loft to Love Dollhouse
If space is a concern, consider this loft space ($50), which comes with floor-to-ceiling windows, top-of-the-line kitchen appliances, and chic bar stools.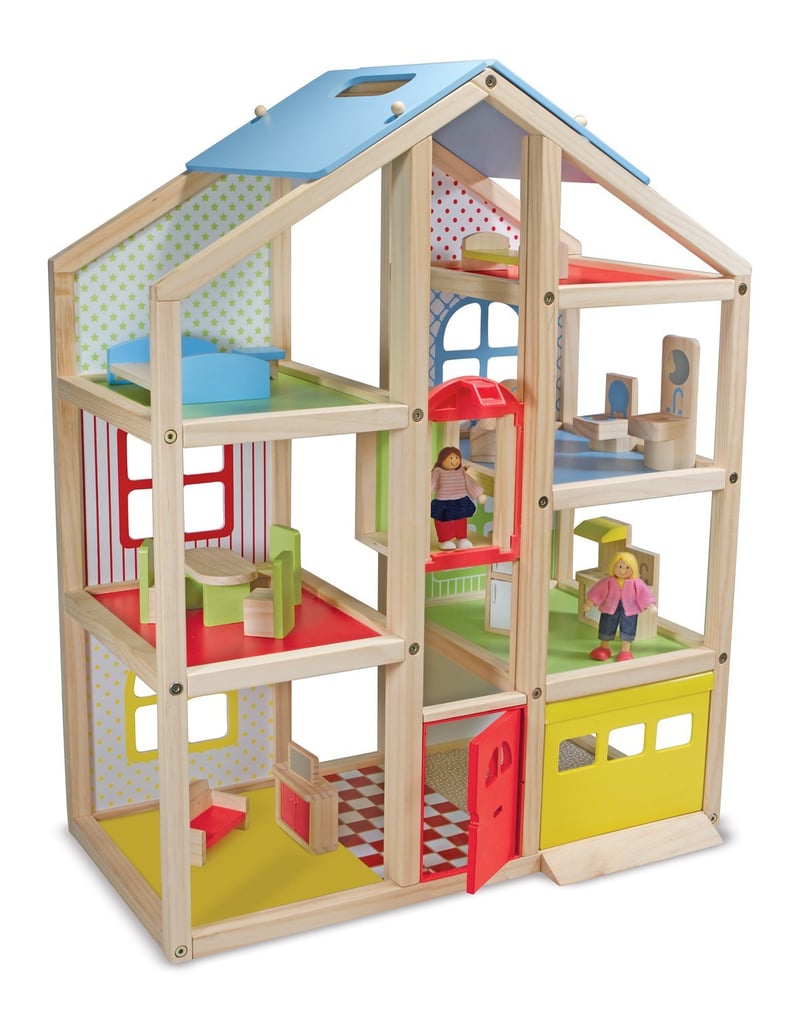 Melissa & Doug Hi-Rise Wooden Dollhouse
This trademark all-wood Melissa & Doug ($116, originally $150) dollhouse has a working elevator and an enclosed garage!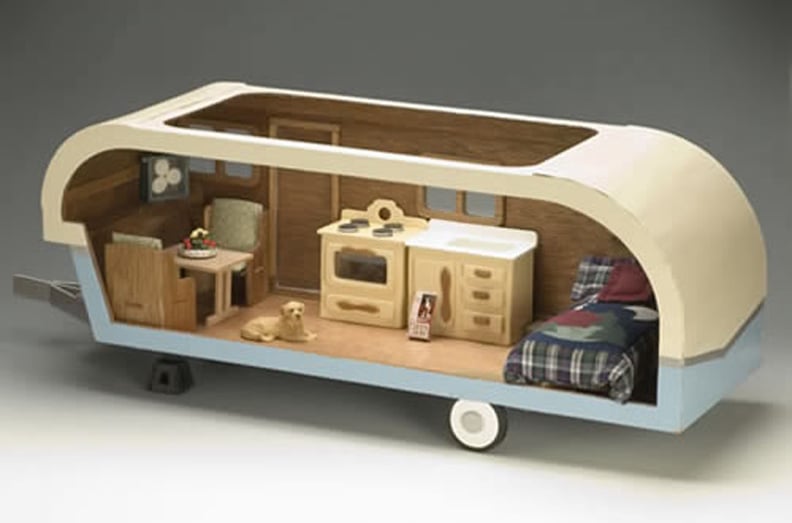 Greenleaf Miniature Travel Trailer
For those not wanting to stay in one place for too long, this vintage-inspired trailer ($20) has everything but the open road.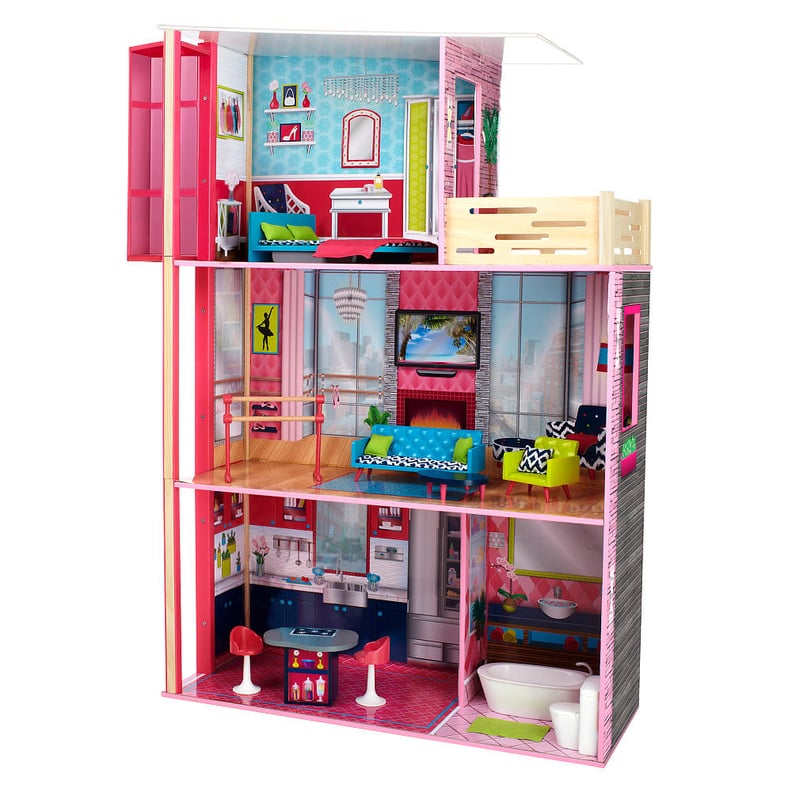 Imaginarium City Studio Dollhouse
The fully-decorated three-story Imaginarium city studio ($71, originally $100) is the ultimate pad for hosting a girls' night.