Traveling might seem impossible once you have kids, but there are ways to make your jet-setting experience memorable while spending quality time as a family. Whether you're craving a camping trip or beach vacation, there are so many great family vacation spots to choose from. But no matter what, researching resorts, campsites, and hotels with family-friendly amenities and excursions is key, says Nadine Bubeck, a family travel expert and TV contributor from TakeTheTripFamily.com.
For example, if you're looking into hotels and resorts, Bubeck suggests booking an all-inclusive stay, if you're able to swing it. This allows you and your family to order as much food and drinks as you'd like without being slammed with a hefty bill at checkout. You also want to make sure the hotel or resort you'd like to stay at will accommodate your specific needs, like stroller accessibility, babysitting services, kid-friendly food menus, a kids' lounge or playground where there are games and activities, and even baby swimming pools. Some hotels may also offer pack-and-plays, cribs, and rollaway beds for babies and kids. For families who want to go hiking and explore the great outdoors, some national parks have easier and flatter trails that make them more accessible for those with young kids.
Ready to plan your next family vacation? Here are 11 of the best family vacation spots in the US. These popular wanderlust destinations will inspire you to get out of town and create new memories with your loved ones.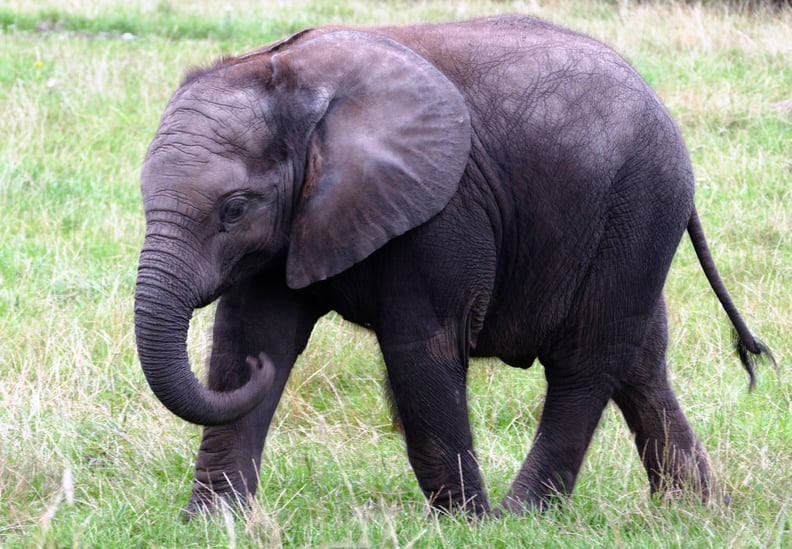 San Diego Zoo and Safari Park
Adults and children alike will enjoy visiting the San Diego Zoo. Located in Balboa Park, the San Diego Zoo is home to hundreds of plants and animals from different parts of the world, including birds, fish, elephants, lions, and bears. The zoo offers seven different special experiences — including a safari at the San Diego Zoo Safari Park, about 45 minutes away — where you can see the animals in action and learn more about them from wildlife specialists. Depending on the experience you book, you may also get to interact with the animals and have a guided tour of particular areas of the zoo.
"The San Diego Zoo is almost unparalleled in terms of size and variety. For those who can't fly to a safari destination but still want their kids to grow up loving animals, it's a nice, stroller-friendly option that can occupy a whole day," says Kristin Addis, founder of Parenthood Adventures and Be My Travel Muse.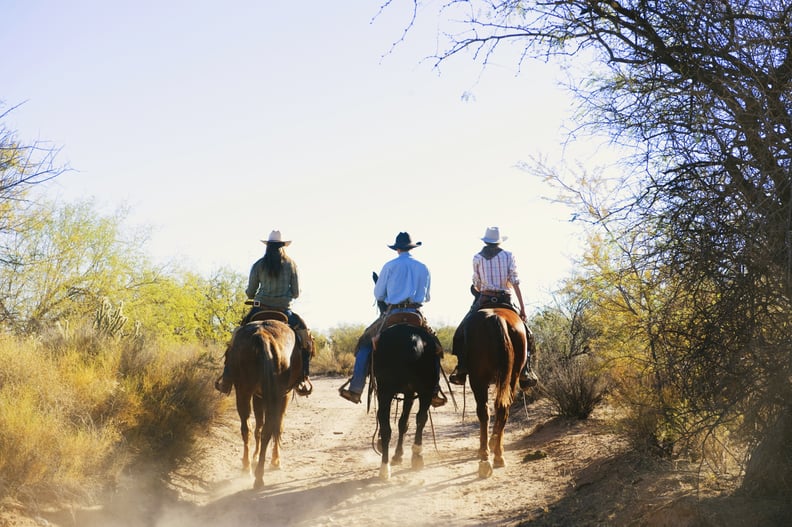 Rancho de los Caballeros
For families who want a relaxing Western escape, Bubeck ranks Rancho de los Caballeros in Wickenburg, AZ, (about 1.5 hours outside Phoenix) as one of the best family vacation spots. On the ranch, you'll find all sorts of activities for the family to enjoy together, including horseback riding, hiking, and pickleball. Choose one of its all-inclusive packages to make your stay even easier to plan.
In the evenings, there are plenty of opportunities for ample family bonding time. For example, the main lodge has a game room with a pool table and board games. There's also a kid's club, where you can keep your children entertained with arts and crafts and toys. Not to mention, there are even babysitting services for after-hours if you and your partner would like to have a date night.
Disney World
It may not be an unexpected family vacation idea, but a trip to Disney World in Orlando, FL, is as kid-friendly as it gets. Celebrating 50 years of magic, Disney World comprises four theme parks, including Magic Kingdom, EPCOT, Hollywood Studios, and Animal Kingdom, plus two water parks. For example, at Animal Kingdom, you'll see different real-life animals that are in Disney films, like African lions, elephants, and parrots. You'll also experience live shows, such as the Festival of the Lion King and Donald's Dino-Bash. Although tickets can be expensive, it's a once-in-a-lifetime vacation for families with young kids. (Not to mention, we have some money-saving Disney World tips to help.)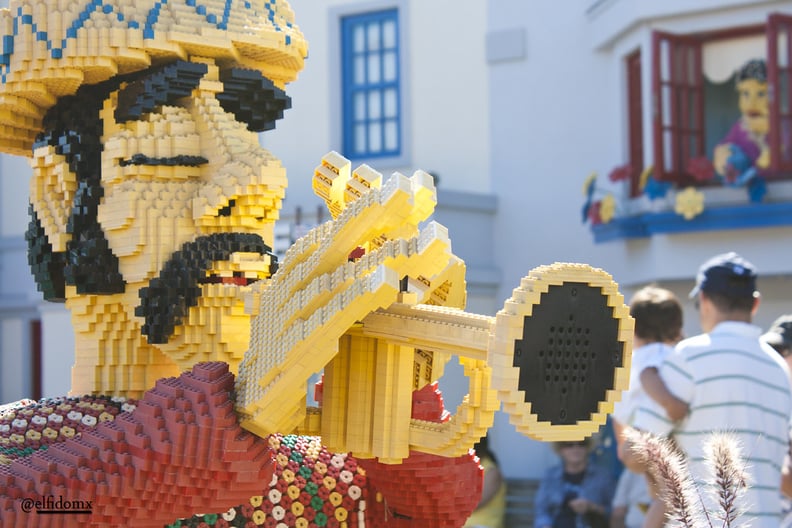 Legoland
With locations in Florida, New York, and California in the US, Legoland Parks has adventurous rides, 4D shows, and building activities the whole family will enjoy. On this family vacation, kids will love a special meet-and-greet with Lego characters, and adults will be thankful for plenty of delicious dining options. Families can stay at the Legoland Hotel, which is just steps away from the park and has special themed rooms to tie together the entire Lego experience. (The California park has a Legoland Castle Hotel, and the Florida location has a Pirate Island Hotel.) Legoland also offers special hotel and ticket packages for families, as well as deals on partner hotels that are nearby, so there are plenty of opportunities to save.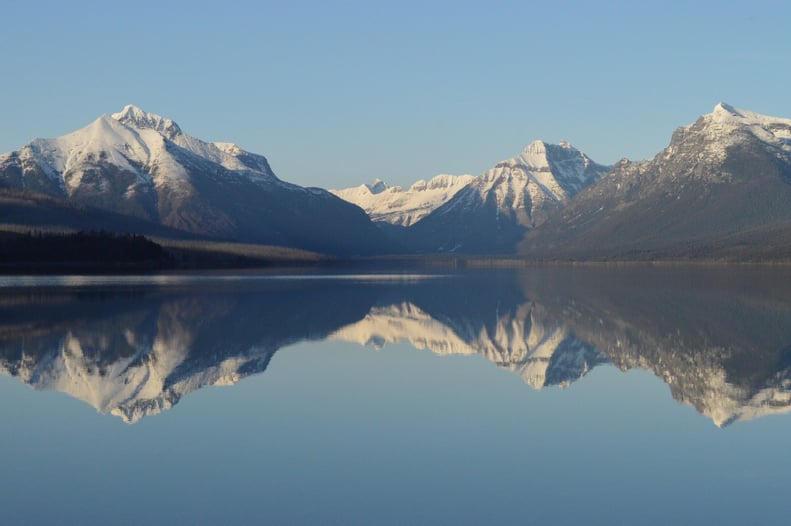 Glacier National Park
Looking for an outdoor vacation with kids? Head to Montana. Nestled in the Rocky Mountains, Glacier National Park is filled with breathtaking views of pristine lakes, melting glaciers, and stunning meadows. It's also home to many different species of animals, from birds to fish to insects to reptiles. Although many of the park's glaciers have retreated largely due to climate change, it's a great opportunity to talk to your kids about the growing crisis and what you can do to support the global effort of reducing greenhouse-gas emissions.
If you're looking to stay somewhere close by, Bubeck recommends the Lodge at Whitefish Lake, which is about 30 minutes from the park and near many shopping centers, breweries, distilleries, and restaurants. The Whitefish pedestrian and bicycle trail system is also right outside of the Lodge, so it's easy to explore the area. The Lodge offers condo-style accommodations, including a kitchen, washer/dryer, and multiple bedrooms, Bubeck says. On the grounds, there are also great amenities, such as a lakefront pool and hot tub, as well as saunas and cozy igloos. If you're feeling adventurous, you can lace up some snowshoes or ice skates at no charge.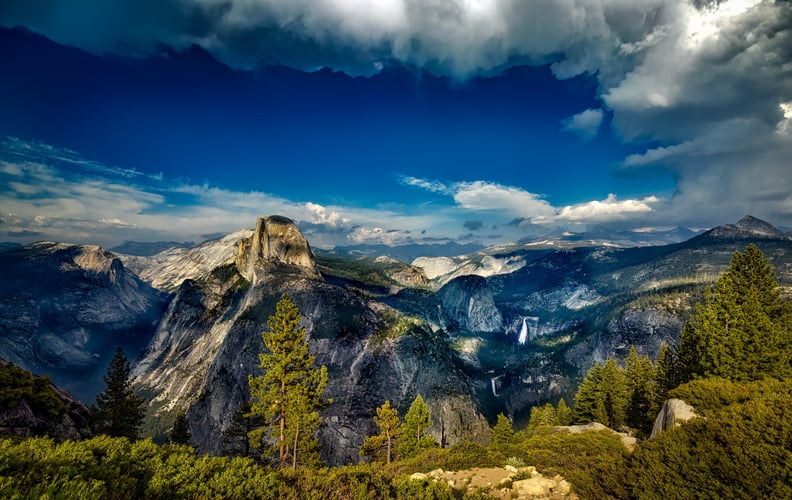 Yosemite National Park
If you'd like to plan the ultimate family hiking trip, look no further than Yosemite National Park in the Sierra Nevada in California. Its wonderous 1,200 square miles feature captivating waterfalls, glaciers, and alpine meadows. Take in the beautiful views of nature on a hike or while horseback riding, biking, fishing, birdwatching, or boating.
Families can book reservations to stay at campgrounds, including those with RVs, or opt to enjoy lodging at nearby hotels and cabins, such as The Ahwahnee, Curry Village, and Wawona Hotel.
"I highly recommend this location to families with active toddlers and older. You can choose from flat hikes to more intense hikes up ridges and down peaks. This is excellent for all families because everyone can choose what adventure they want to go on. Not only that, there's plenty of rivers, lakes, and even a pool to relax in after a warm summer's hike," says Jeremy Scott Foster, founder and CEO of TravelFreak.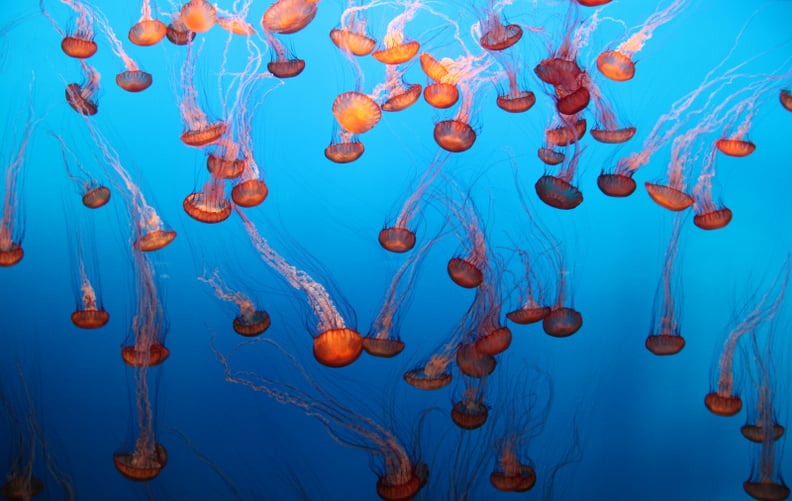 Monterey Bay Aquarium
Ocean-lovers will appreciate a family trip to Monterey Bay Aquarium, one of the largest and most recognized aquariums in the US. Kids will unlock their curiosity about the sea by learning about and seeing the animals that inhabit it, including sea otters, sharks, jellyfish, anglerfish, squid, and much more.
While you're in the Monterey area (which has its own regional airport or is about an hour's drive from San Jose, CA), there's also plenty to see and do. Bubeck suggests checking out Fisherman's Wharf, a major tourist attraction that has a plethora of shops, restaurants, and museums. There's also Cannery Row with Adventures by the Sea, a popular waterfront street, where you can rent bikes and kayaks for the family.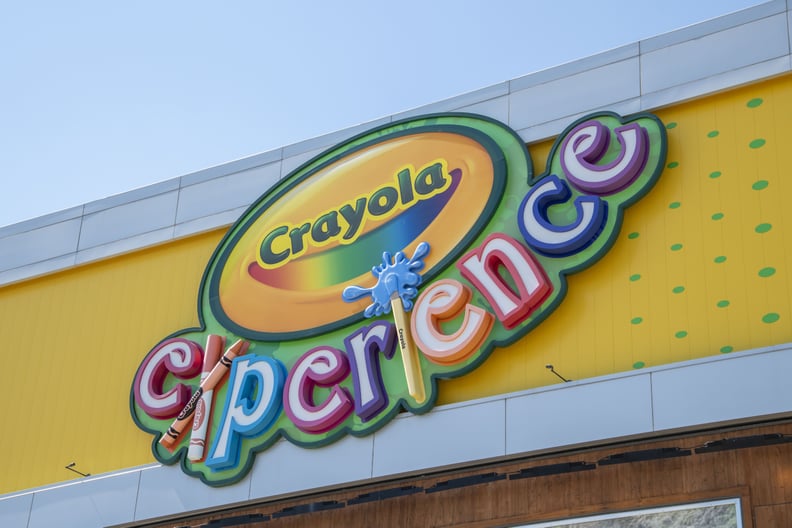 Crayola Experience
Get ready to paint the town red! Crayola Experience inspires the artist in you (and your kids) with 20,000-70,000 square feet of activities to channel your creative energy. Crayola Experience has five different locations: Chandler, AZ; Easton, PA; Mall of America in Minnesota; Orlando, FL; and Plano, TX. This colorful and playful space allows kids to hone their creativity and imagination. While each location has its own set of attractions and activities, many of them offer an interactive creativity show, a craft studio where kids can create their own themed projects, a playground, and even a factory tour to learn how crayons are made.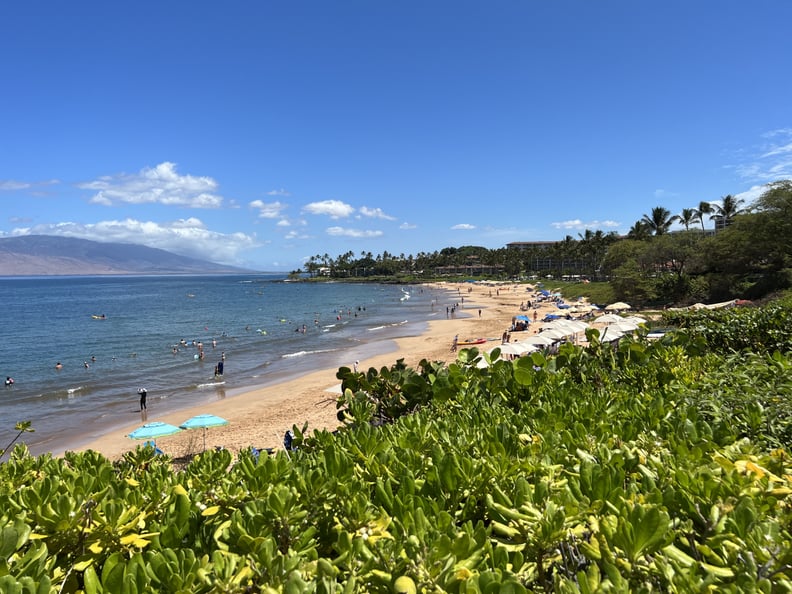 Wailea, HI
If there's paradise on Earth, it's definitely in Wailea in South Maui. This luxurious resort community spans 1,500 acres and has some of the most beautiful beaches in the world. The Grand Wailea Resort Hotel is one of the five hotels in town and a personal favorite for Bubeck's family. One of Bubeck's top experiences was the property's lu'au, which featured traditional ceremonies, music, and dishes like poi, kalua pig, poke, and haupia.
The sprawling 40-acre resort offers countless ways to relax and recharge. There are pools, tennis courts, spas, beach yoga and other outdoor fitness classes, beach-cruiser bikes, scuba clinics, and hula and ukelele lessons. Booking for a large group? In addition to rooms and suites, there are also villas, where you can house six to eight guests at a time. Each villa has its own kitchen, living area, and outdoor dining space.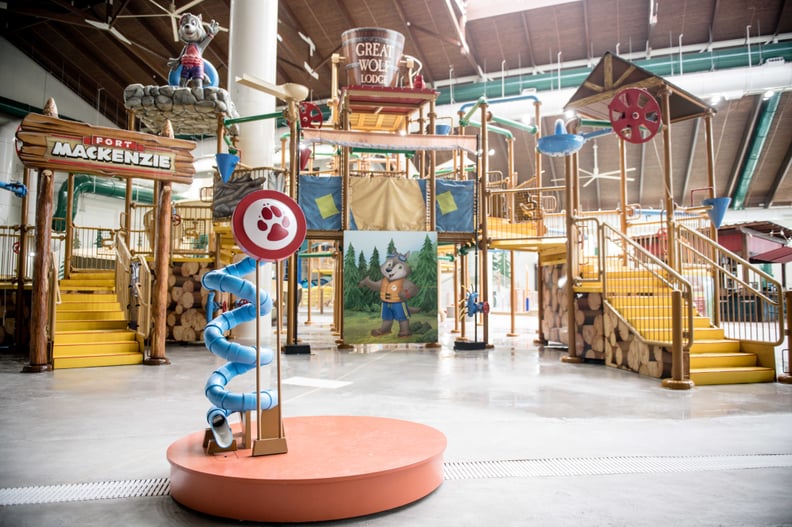 Great Wolf Lodge
The Great Wolf Lodge is America's largest indoor water-park resort with 22 different locations in the US — and it makes a great family vacation year-round. Inside, you'll not only have access to the water park, but you can also check out the climbing walls, go on a treasure hunt for gemstones at Oliver's Mining Co., play a round of mini golf, and take a climbing-ropes course. There are also many different types of accommodations and dining options that suit families.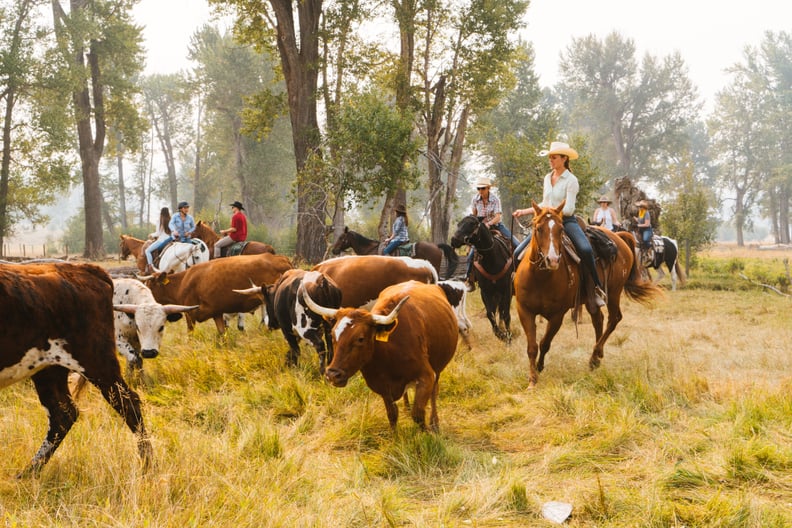 Paws Up, Montana
Situated in Greenough, MT, Paws Up Ranch is the perfect whimsical outdoor escape, according to Bubeck. The all-inclusive ranch shows off the beauty of nature, whether green in summer or blanketed in pristine snow. Activities vary depending on what time of year you visit, but during the day, you can explore the trails and go horseback riding, ice skating, curling, mountain tubing, dog sledding, skiing, jet skiing, canoeing, fly-fishing, and even hot-air ballooning. On the ranch, you'll find different types of delicious dining options, spa services, and luxury homes and glamping grounds that accommodate a variety of family sizes and preferences.