Ah, the holidays. When we're not sprinting from one party to another, we're scrambling to buy gifts for everyone on our list, and not just any gifts, either: thoughtful ones that show how much we care. But with so many people to shop for, this seasonal task can start to feel more daunting than loving. Luckily, we have the simple way you can save time, cut down on stress, and wow your recipient: by ordering artisanal gift baskets online. We've rounded up the best gift basket boutiques from around the country ahead and — before you eye us skeptically — we promise there's no weird fruit arrangements involved! These curated and beautifully packaged gift baskets are filled with only the most stylish home, bath, and beauty goodies hand-picked for every type of person and guaranteed to leave a lasting impression.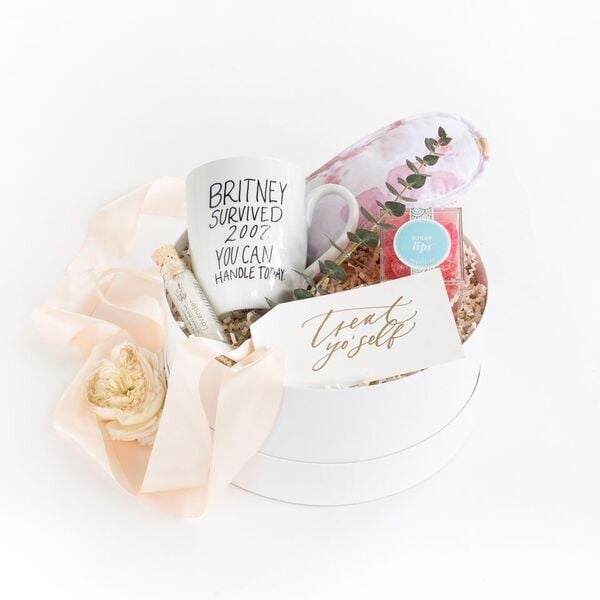 Marigold & Grey
If you're looking for something Pinterest-level pretty, check out the selection of artfully packaged artisanal goodies from Marigold & Gray. It has an impressive array of wedding-related boxes, but we're smitten with its more humorous options, like the Bad Day Box ($89).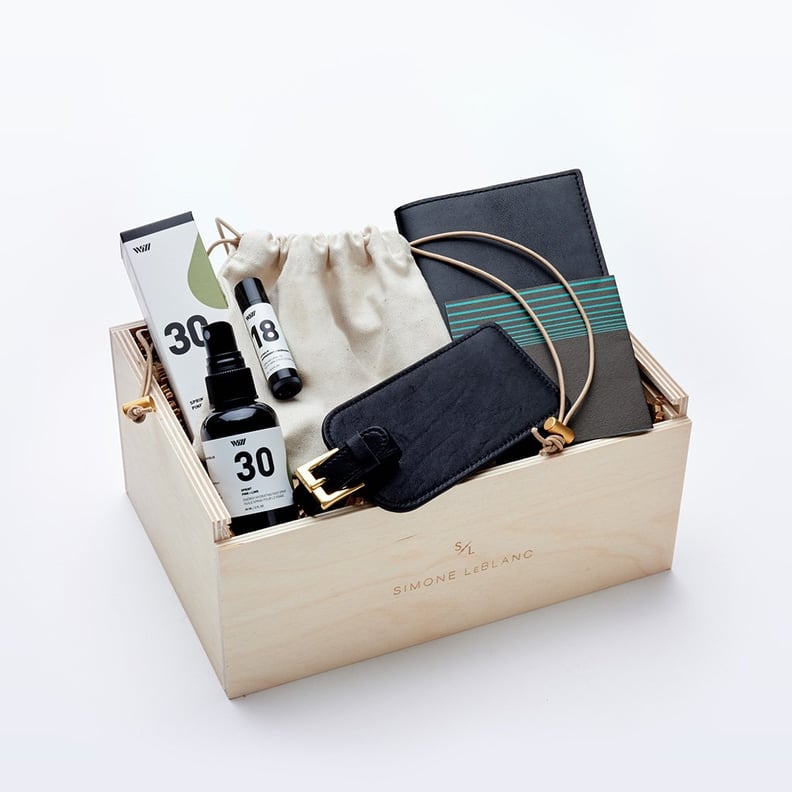 Simone LeBlanc
Purchasing an inspired gift is as simple as clicking "buy" on SimoneLeBlanc.com. The gift baskets are as beautiful as they are useful, from the Well Traveled Him ($150) for your hard-to-shop-for bachelor brother-in-law to the Mini Welcome Baby Box ($50) full of timeless nursery essentials for the newest addition to your list.
Valleybrink Road
This LA-based floral design and luxury gifting company goes far beyond beautiful bouquets. Valleybrink Road's stunning Instagram-worthy boxes and baskets are designed with specific friends, family members, and coworkers in mind. There's even something special for the littlest ones on your gift list, like the Large Baby Box ($375). Each is filled with an on-trend mix of decor, products, accessories, and sweet treats and is topped with a floral arrangement (fresh for local deliveries and dried for shipped).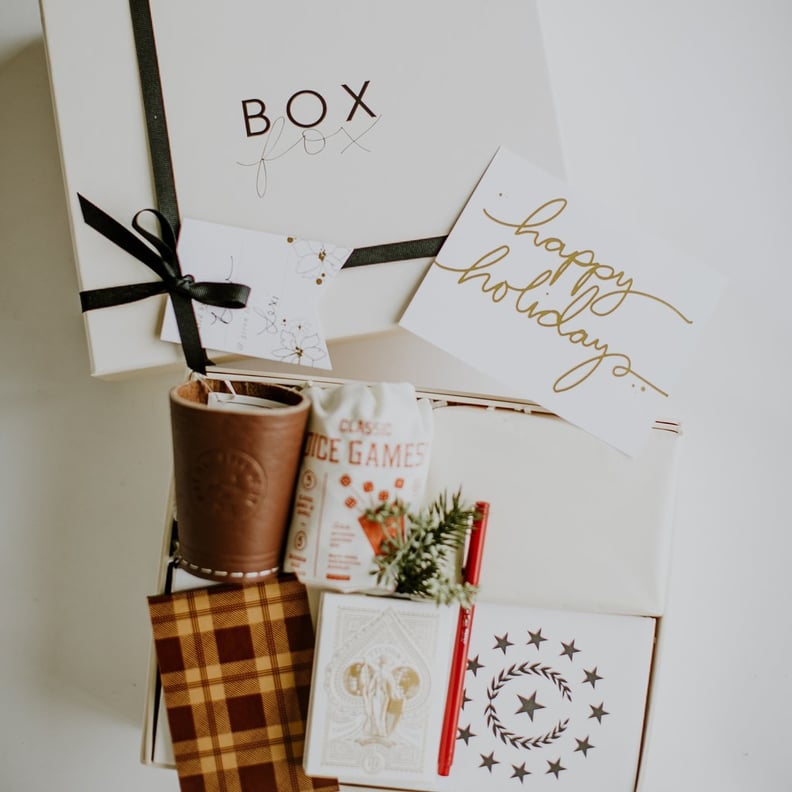 Box Fox
In addition to occasion and recipient, you can shop by season at Box Fox. Winter options include the Game Room ($125) filled with everything you need for a cozy holiday season spent playing together at home. And if a long holiday shopping list is pushing the limits of your budget, you'll love all the affordable options Box Fox has. Even the $28 Prim and Proper stocking stuffer box is packaged to perfection.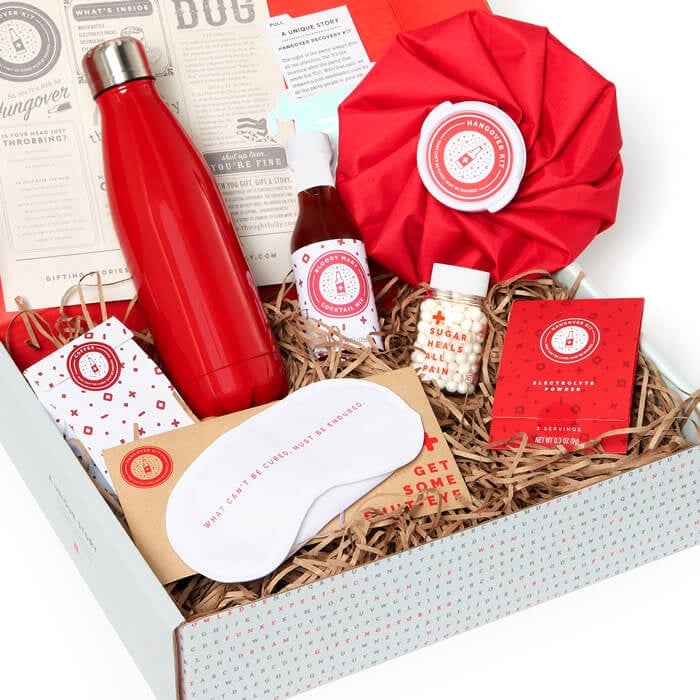 Thoughtfully
Thoughtfully (which you may recognize from Oprah's favorite things of 2017) has a "gifting story" for everyone on your list, from the perfect hangover kit for your posse's party animal ($60) to the amateur artist ($50) who loves to sip as she paints.
Sundry Spot
If you need a little guidance for creating the perfect box, look no further than Sundry Spot. In addition to its prepackaged gift boxes — like the His Picks Bundle ($135), perfect for the gentleman on your list — its stellar customer service team is happy to walk you through the process of customizing the perfect gift.
Wish & Pink
Showing how much you care is all in the little details, and Wish & Pink has them covered; from selecting an inspired mix of products to slipping a hand-written version of your personal message on an elegant notecard into your gift box, your recipient is sure to feel special. And we love how creative its gift box options are, such as the Staycation ($175), which is packed with little luxuries that transform an everyday home into a relaxing getaway.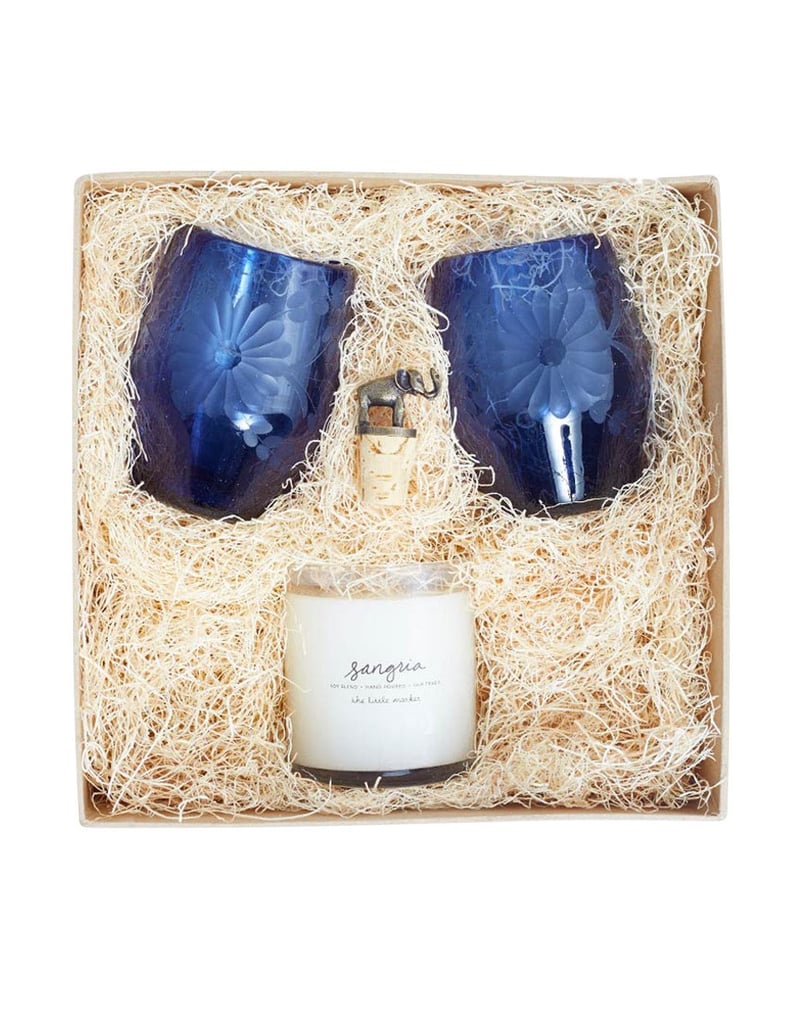 The Little Market
For a gift that looks great and does good, consider a gift box from The Little Market. The nonprofit cofounded by Lauren Conrad has thoughtfully paired its stylish international selection of fair-trade, women-made home decor items into present-ready packages. And we love how easily it is to make small customizations to your order, such as picking the wine glass color or selecting a candle scent for the Cheers Gift Box ($78), directly on its website.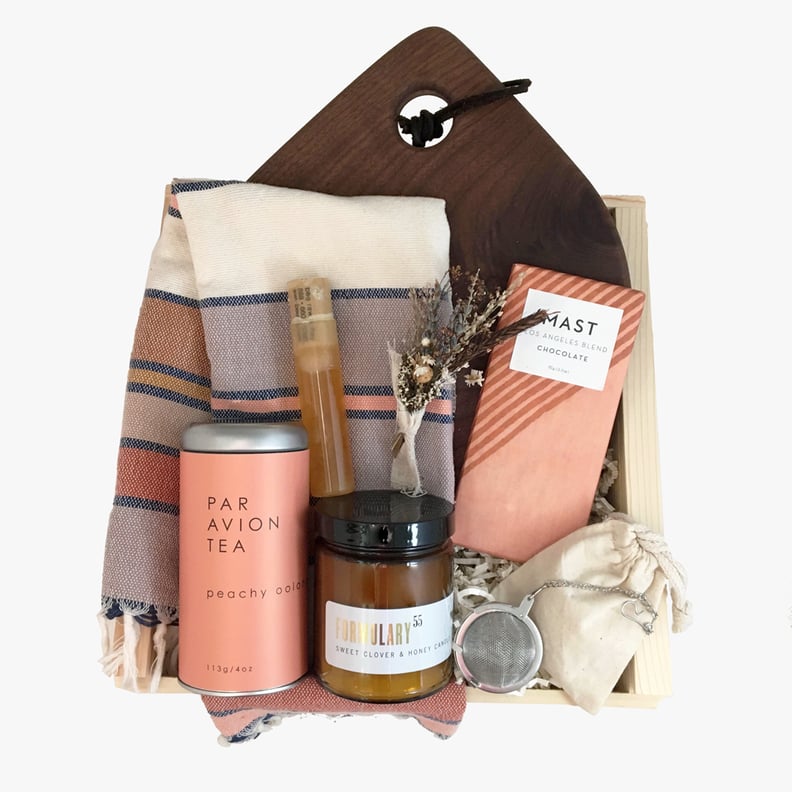 Loved & Found
The perfect gift for every major life milestone and recipient awaits you at Loved & Found. The Dallas-based boutique company prides itself in creating meaningful memories with its thoughtful and unique gift baskets, like the cozy-meets-stylish Warm the Home Box ($178).