42 Epic Birthday-Cake Fails
The effort parents put into having a special birthday cake for their children is deserving of a slow-clap standing ovation. Be it store-bought or homemade, birthday cakes are basically the most important part of a child's birthday, so we do whatever it takes to get them the confectionary of their dreams (even if it doesn't always pan out). Maybe that is why I literally can't stop laughing at these birthday cake fails. I'm actually a pretty terrible cake decorator, and because misery loves company, I absolutely love all these images.
02
Someone Should Really Give Her Fairy Godmother a Call
Because this definitely isn't fit for a princess.
05
Princess Cakes Are Not Easy to Do
In fact, they are very, very hard.
06
Safe To Say This Is Far From Magical
07
Olaf Now Knows What Happens to Snow in Summer
08
When She Wants My Little Pony on the Cake . . .
09
I Never Met a Burger I Didn't Like . . .
10
Really Putting the "Monster" in Cookie Monster
11
Not Really Sure What They Were Going For Here . . .
15
Doc McStuffins
Store bought? Or homemade? You be the judge.
16
Cake Mold Pipe Dreams
I can't wait to see the finished product. Unless that's it. Then, well . . .
17
Castle Trials
I actually think she did a really good job, but I love what the baker said: "I'm woman enough to admit when I fail."
18
Barbie's Mud Bath
Barbie is all, "Forget getting dressed up in a pretty skirt, it's spa time!"
19
You've Got To Be Sh*ttin' Me
This looks a little too much like the real thing.
20
It's Not Easy Being Green
This might be worse than actually stepping on one.
22
#ThingsImNEVERDoingAgain
I guess we know why the birds are so darn angry.
24
All Turned Around
Wait, what's wrong with this picture?
. . . Oh.
25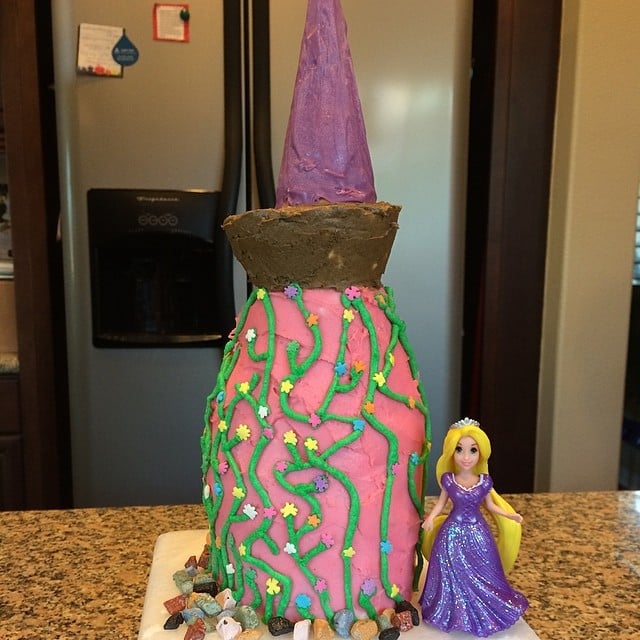 Rapunzel, Rapunzel . . .
26
In Any Color
CAN I GET A REFUND IN ALL CAPS!
28
My Spidey Senses Are Telling Me . . .
Something's not right here.
29
"It Kinda Looks a Little Like R2-D2 Right?"
If by "a little" you mean "nothing," then yes!
30
Talk About a Dino Disaster
31
Flash in the Pan Cake
The baker said, "When I 1st tried making my daughters birthday cake.. It was stuck in the pan." No worries, we've all been there!
32
The Dwarves Wouldn't Exactly Be Thrilled With This One
33
Thomas?
"Don't think I'll give up being a #speechpathologist anytime soon."
34
If You Don't Spray Your Pan First . . .
You'll kick yourself later.
35
Does Gru Know About This Yet?
36
A Rainbow of Problems . . .
38
Any Guesses?
Here's a hint: The Force is strong with this one.
39
This Cake Would Be a Slytherin For Sure
40
Too Soon With the Candles?
41
This Looks More Like the Leaning Tower of Pisa . . .
42
The Perfect 1-Year-Old Cake
"Least it will be fun to watch Lucas destroy it."