This Serene Watercolor Baby Shower Will Take Your Breath Away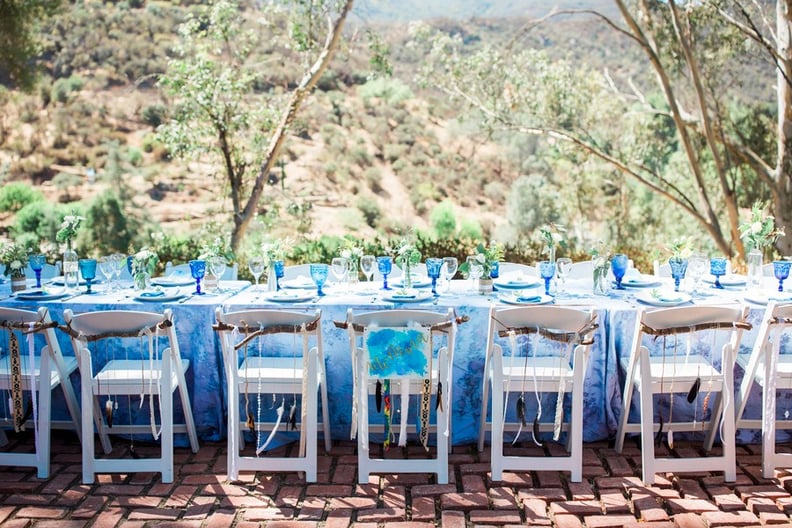 Jenny Quicksall Photography
Jenny Quicksall Photography
When you're pregnant and your dear friend is a wedding planner, you know you're in store for a memorable baby shower! For this lucky mom-to-be's bash, Star Hansen designed a stunning blue watercolor event at a private home in Malibou Lake, California.
Aside from the breathtaking views, the outdoor space offered serene DIY details that gave a soothing vibe to the special day. Star created tie-dye linens as well as handmade dream catchers that adorned every chair and doubled as a favor for guests to take home. For a special touch, the talented planner incorporated greenery from the centerpieces into drinks by creating custom bamboo and succulent stir sticks.
"The rustic outdoor space boasted a never-ending view of beautiful tall green trees and was a perfect setting to gather with friends and celebrate the upcoming arrival of a baby boy," photographer Jenny Quicksall told POPSUGAR Moms.