Illustrations Depict Breastfeeding Moms as Pinup Girls — and It's F*cking Liberating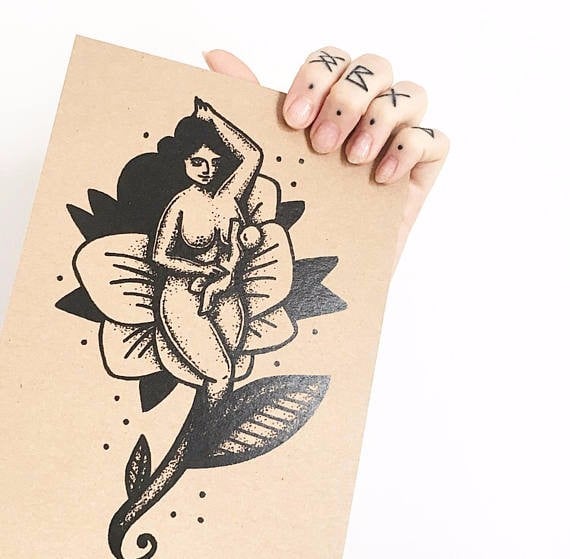 There's nothing necessarily new about breastfeeding illustrations — plenty of artists create funny, moving, and relatable work surrounding the topic. But there's something especially beautiful about the work of Charlie Hansell, a mom and breastfeeding activist who goes by Betty Ratbag when sharing her original pen-and-ink drawings.
From retro pinup girl silhouettes to Russian nesting dolls to feminist interpretations of the famed Atlas statue, Hansell has created pieces that you'll want to not just look at once and share with friends on Facebook, but ones that you'll want to own and frame and display proudly in your home.
But more important than prints, Hansell has turned her most liberating illustrations — which are "about mama empowerment and normalizing breastfeeding" — into wearable merchandise.
"I live by the motto, 'Never be afraid to nurse in public. If people don't see it, it'll never be normalized,'" she told POPSUGAR. "With this in mind, I've placed my designs on everyday wear to try and help spread that message. I started my illustrations in support of all women who are, want to, or might breastfeed in the future. The more we are seen, the better."
Read on to see her nine beautiful illustrations, and visit her Betty Ratbag Etsy shop to order a print of your own — or to get the drawing on a t-shirt, tank, enamel pin, or tote bag. There's no better way to spread the word.