Caterina Scorsone's Message About Down Syndrome Is Both Touching and Important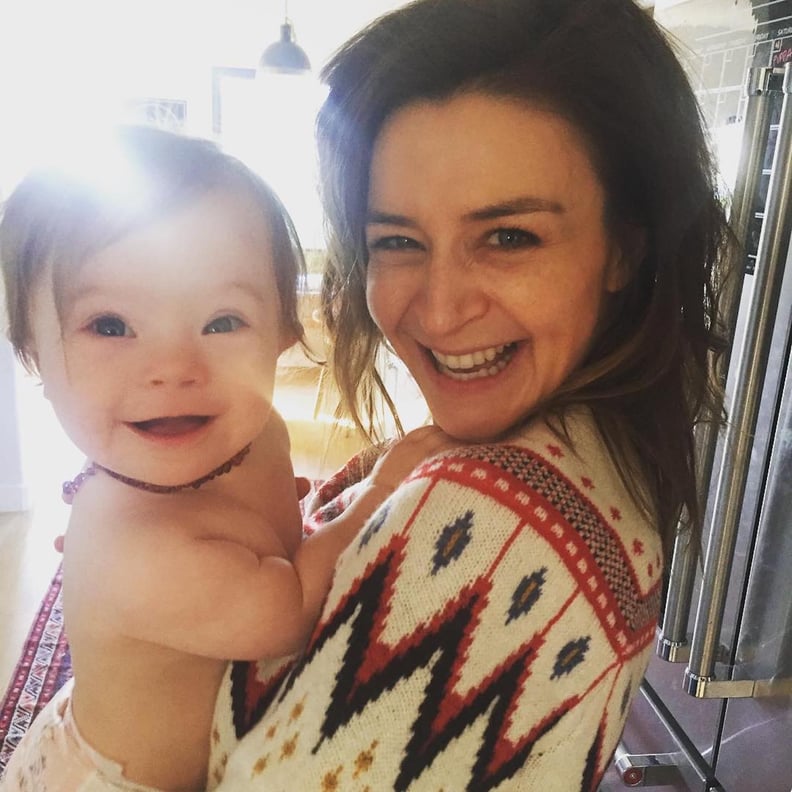 Caterina Scorsone is using social media to send an important message about Down syndrome. The Grey's Anatomy star shared a series of photos on Instagram of her daughter Paloma, who was born with Down syndrome in 2016, to call attention to the language that's used in conversations about the chromosomal disorder.
"October is Down syndrome awareness month. Here's a little info," she captioned the photos. "Parents don't have a 1 in 700 'RISK' of having a baby with Down syndrome. Parents have a 1 in 700 CHANCE of having a baby with Down syndrome, just like they have a 50 percent CHANCE of having a girl and a 50 percent CHANCE of having a boy." Scorsone wrapped up the post by reminding her 1.6 million followers that "differences are beautiful." She continued, "Language changes how people think. Words are important."
The photos — which feature two snaps of Paloma smiling from ear to ear and another of her being fed a sippy cup by Scorsone's 6-year-old daughter, Eliza — are the latest in a series of photos the 36-year-old has posted of her daughters. She's talked about being a mother to a child with Down syndrome in the past and has shown support for brands that have included children with the disorder in advertisements. Scroll further to see more adorable photos of Scorsone and Paloma.