Channing Tatum on Talking to Daughter About Being a Stripper
Channing Tatum Weighs Whether He'll Tell His Daughter About His Stripper Past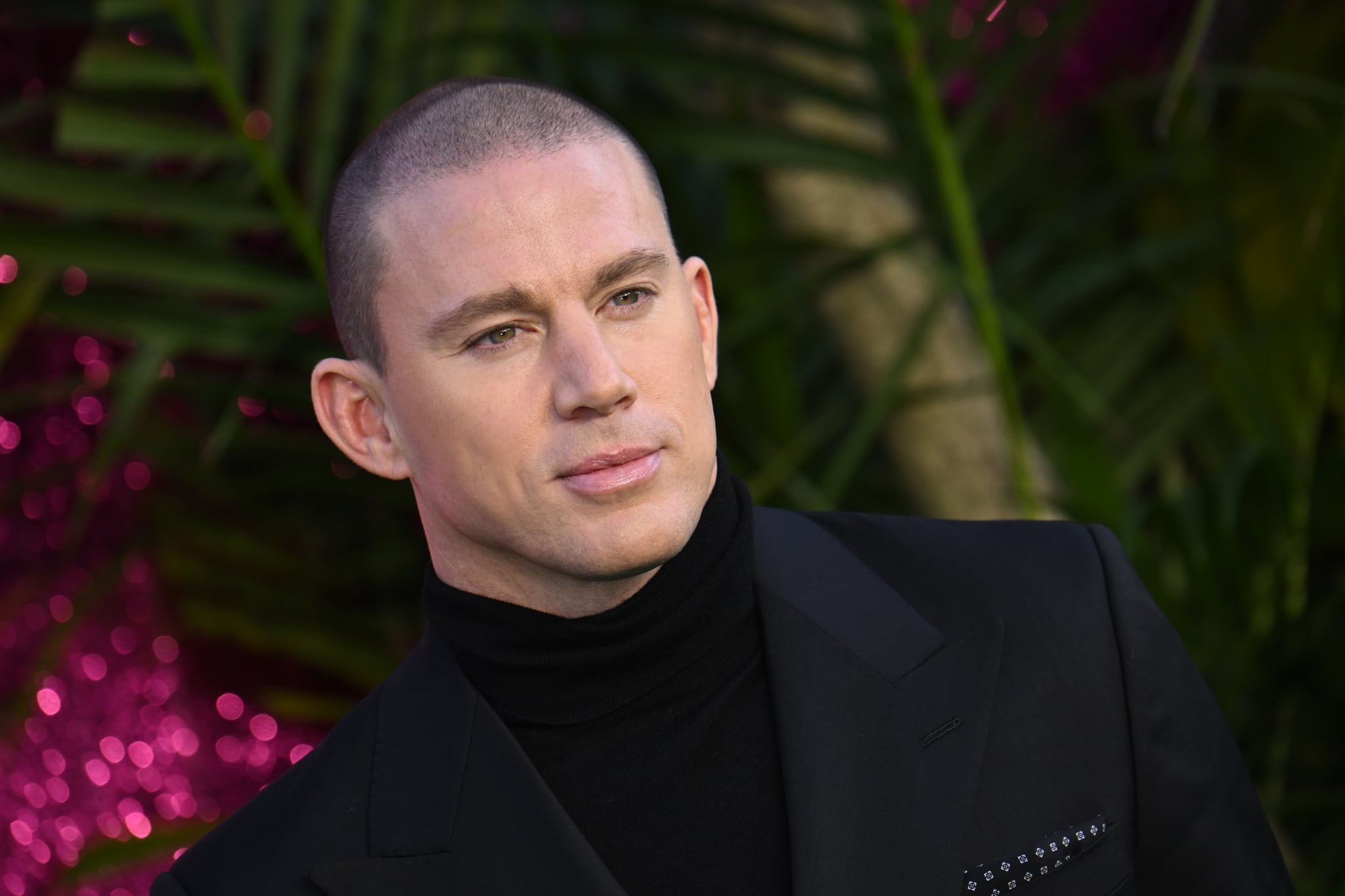 Image Source: Getty / Jeff Spicer
Channing Tatum is due for an interesting conversation with his 9-year-old. The "Magic Mike's Last Dance" star recently spoke about one day discussing his start as a stripper with his daughter, Everly, whom he shares with ex-wife Jenna Dewan. After all, Tatum's character in the Magic Mike franchise is inspired by the actor's own experience briefly working as a stripper in Florida at 18.
"When she's old enough to watch them, we'll have that conversation."
In an interview with Entertainment Tonight published on Jan. 25, Tatum revealed that although he hasn't yet talked to his daughter about his past, he plans for the discussion in the future. "When she's old enough to watch them [the movies], we'll have that conversation," he said. "There's no version of me not having the conversation of 'Dad didn't just do them in movies, I was an actual stripper,' so I'm not gonna lie to her."
The actor has long been open about being a former stripper and boasts his exceptional skills. In fact, during an installment of Vanity Fair's lie-detector test, he confirmed most of the Magic Mike movies are based on his real-life experiences. He also admitted he thinks he's a better stripper than both Joe Manganiello and Jennifer Lopez. "I would go harder if I was stripping against her. I'm just saying. I'm gonna take it to J Lo's front door," he said.
Tatum, who's now dating Zoë Kravitz, recently got candid about coparenting with Dewan following their split in late 2019. While their separation was initially "super scary and terrifying," he said it ended up being "exactly what [he] needed." "I just dropped everything and just focused on [Everly]," he said in his Vanity Fair cover story. "And it was truly the best possible thing that I ever could have done. Because in the alone time that I have with just me and her, we've become best friends."