COVID-19 Vaccine Trial For Pregnant People Underway
Pregnant People Are Finally Undergoing Trials For the COVID-19 Vaccine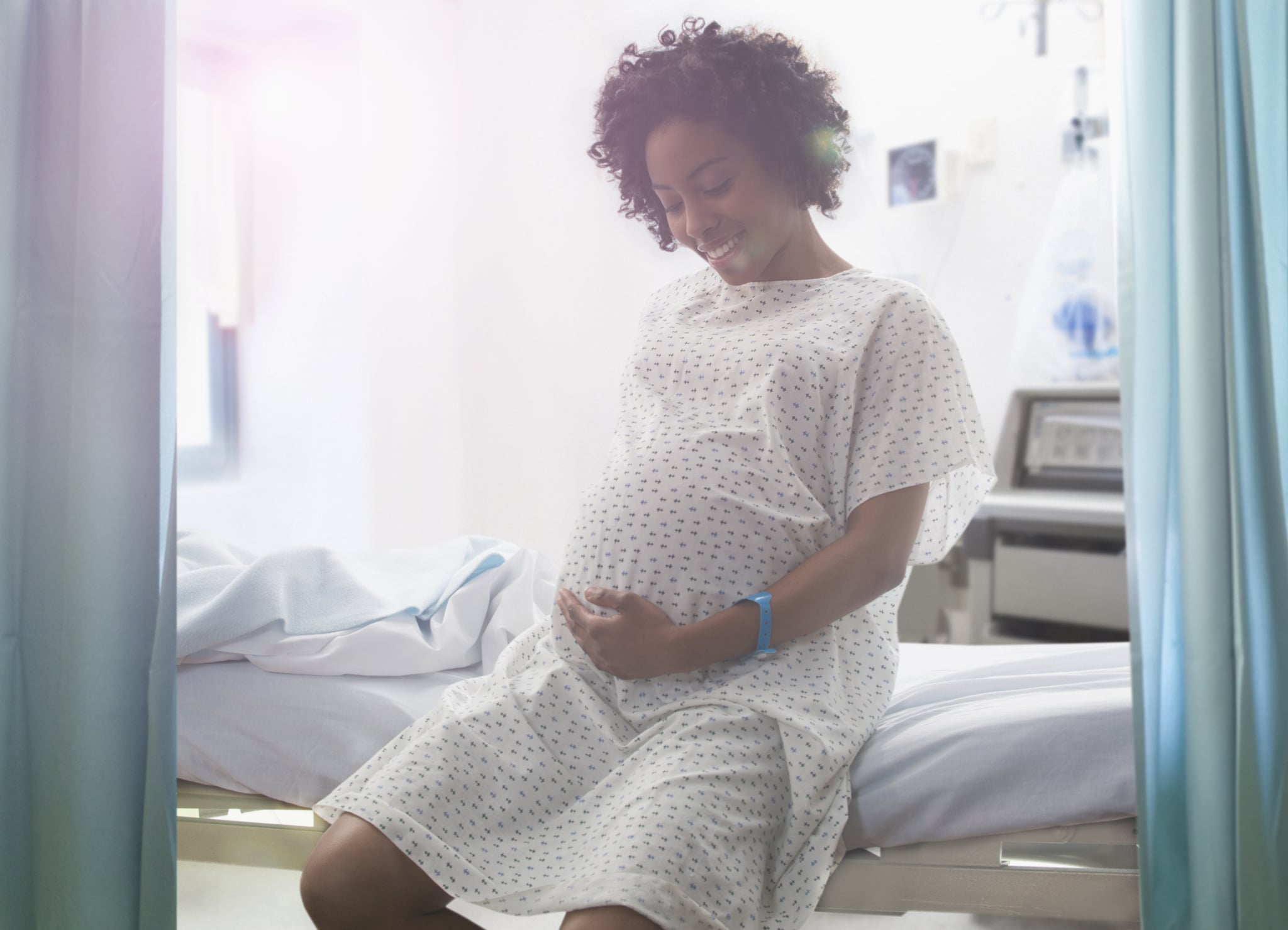 The first large-scale clinical trial of the COVID-19 vaccine in pregnant people is finally underway.
Pfizer and BioNTech have announced that they've enrolled approximately 4,000 pregnant people in the new trial, which is encouraging news following months of confusing recommendations and warnings that left pregnant individuals across the globe confused as to whether they should get in line for one of the currently available vaccines.
According to a statement from the companies, the trial's participants — who were excluded from the first round of trials — include people who are 18 years of age or older and between 24 and 34 weeks of gestation. Participants are from the United States as well as Argentina, Brazil, Canada, Chile, Mozambique, South Africa, Spain, and the United Kingdom.
Those in the study will receive two doses 21 days apart, and each individual will be followed for at least seven months in order to adequately assess the health of the mother and baby. Half of the people in the trial will get the vaccine while the other half will receive a placebo. The companies stated that those who receive the placebo shot will later be given the opportunity to get the actual vaccine.
This trial couldn't come sooner, considering pregnant people have an increased risk of complications from contracting COVID-19 and are at a heightened risk of developing severe illness. Preliminary research has shown that COVID-19 could lead to higher chances of preterm birth, delivery via C-section, and infants being admitted to the NICU.
"We are proud to start this study in pregnant women and continue to gather the evidence on safety and efficacy to potentially support the use of the vaccine by important subpopulations," said Dr. William Gruber, senior vice president of vaccine clinical research and development for Pfizer. "Pregnant women have an increased risk of complications and developing severe COVID-19, which is why it is critical that we develop a vaccine that is safe and effective for this population. We are deeply thankful to the volunteers who are enrolling in the trial, and site investigators who are leading this work."
Up until now, pregnant people have received mixed messages from health organizations as to whether they should receive the Pfizer and Moderna vaccines — the Food and Drug Administration stated that it does not recommend it while the World Health Organization, after first echoing the FDA's stance, retracted its statement and announced that the risks of the vaccine would not outweigh its benefits. The Centers For Disease Control and Prevention has also cleared pregnant people for getting vaccinated if they so choose. In fact, Dr. Anthony Fauci, the director of the National Institute of Allergy and Infectious Diseases, noted that 20,000 pregnant people have been vaccinated so far in the United States "with no red flags."
This should be promising news to those currently pregnant or considering pregnancy. Although results are still a long way off, knowing that there's a vaccine that's safe and effective for pregnant people should serve as a comfort to many.
Image Source: Jose Luis Pelaez Inc / Getty