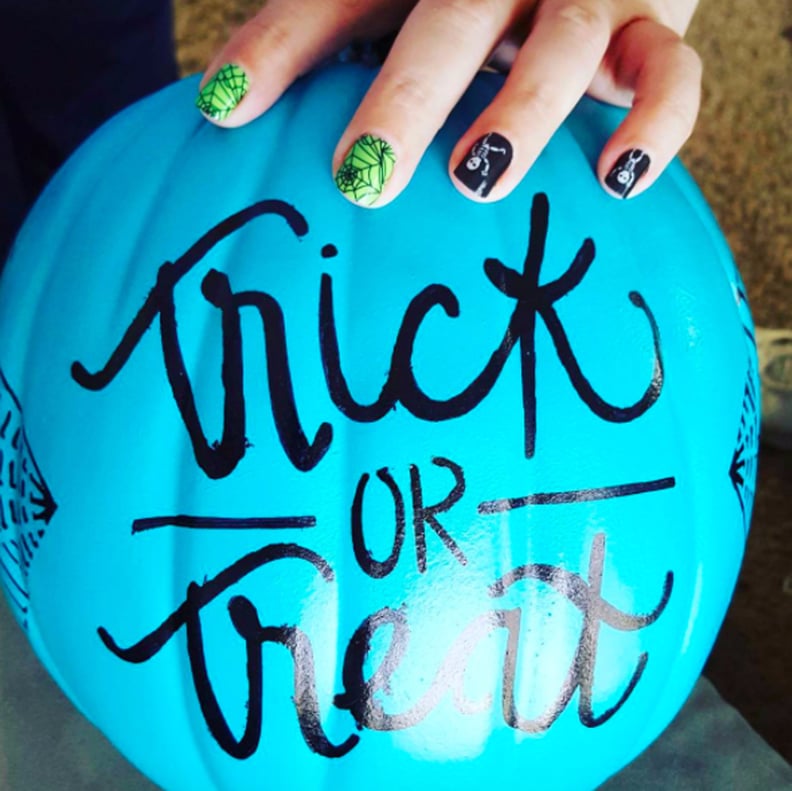 In a sea of orange, some kids are hoping for blue.
Halloween should be an exciting time for all kids — and not just those without allergies or diet restrictions — and thanks to the Teal Pumpkin Project, this is slowly becoming a reality. With the hashtag #TealPumpkinProject, the campaign is hoping to raise awareness of food allergies and promote inclusion of all trick-or-treaters throughout the Halloween season.
Here's how it works: households who want to provide the option of non-food treats or allergy-friendly food are placing a teal pumpkin outside their door to signal their participation. So far, over 100,000 families across the country have taken the pledge and there's still time to go teal! According to the Food Allergy Research & Education's website, "This nationwide movement offers an alternative for kids with food allergies, as well as other children for whom candy is not an option, and keeps Halloween a fun, positive experience for all!"
Get inspired by these fabulous ways to decorate a teal pumpkin and put yours out before Halloween!