11 Cute Back-to-School Supplies Your Kids Will Love
As POPSUGAR editors, we independently select and write about stuff we love and think you'll like too. If you buy a product we have recommended, we may receive affiliate commission, which in turn supports our work.
And just like that, summer's almost over and back-to-school season is upon us. Going back to school is always an exciting time, but it can also be a little bit nerve-wracking, especially for little ones. A a new school year typically means new subjects, new teachers, and new friends. On top of it all, shopping for new school supplies and necessities can feel like a hassle, especially when there are so many things to add to the list. From finding the perfect back-to-school shoes to finding the right ingredients to make fun after-school snacks, it can all seem so overwhelming at times, for both parents and kids.
To make things a little more fun, and get your kiddos more excited for the new academic year, we rounded up 11 super cute back-to-school supplies. From colorful planners to organized pencil and pen holders, your kids are going to love these stylish takes on classic back-to-school supplies. Hopefully, some of these picks will catch your eye and help to shorten your back-to-school shopping list. Explore the options below and hopefully you'll find some things that will ease those first-day-of-school nerves, and have your kids excited to show off their cute new school supplies.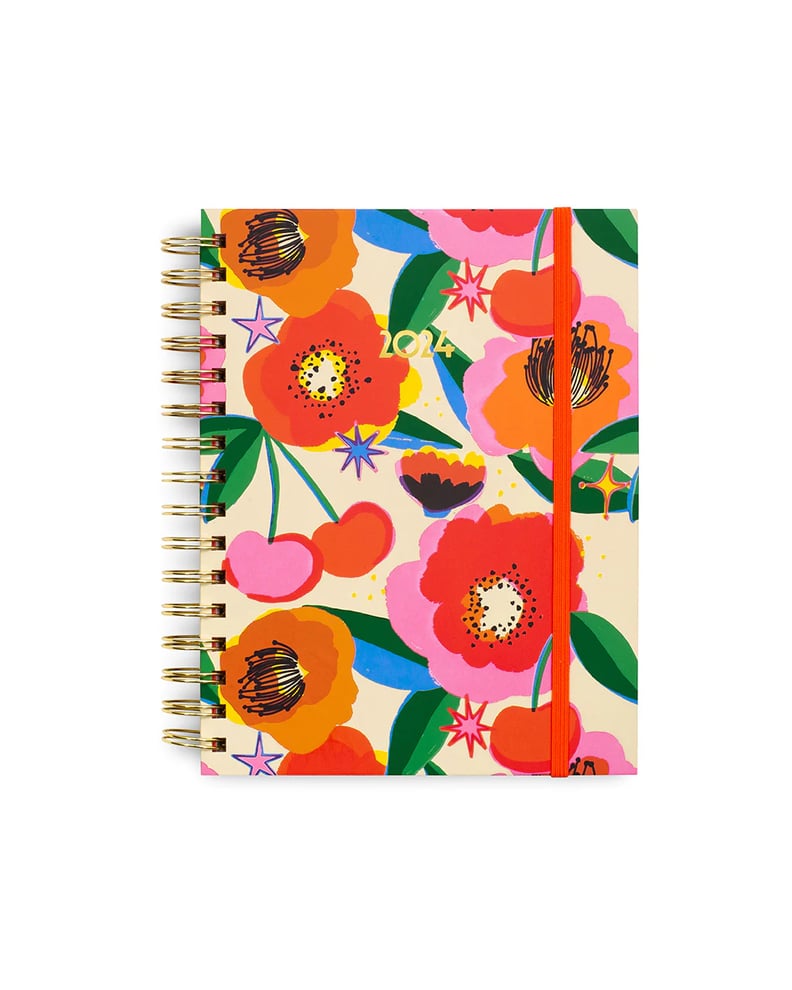 A Floral Planner
Classic 12-Month Planner - Cherry Bomb ($28)
Help them stay organized in style with this 12-month planner from Bando. Just wait until you see the full page of stickers and coloring page inside!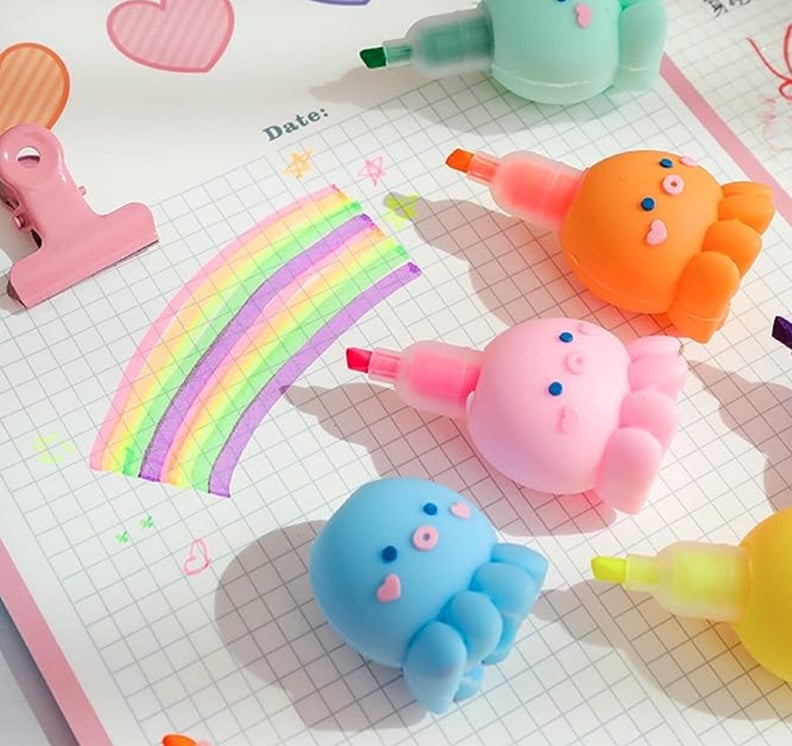 Octopus Highlighters
Amazon Colorful Octopus Shaped Highlighters ($8, originally $10)
These cute, colorful highlighters will make school so much fun! They're made up of silicone and each colorful octopus coordinates with the color highlighter. They're also designed to stack on top of one another to make it easier to pack away.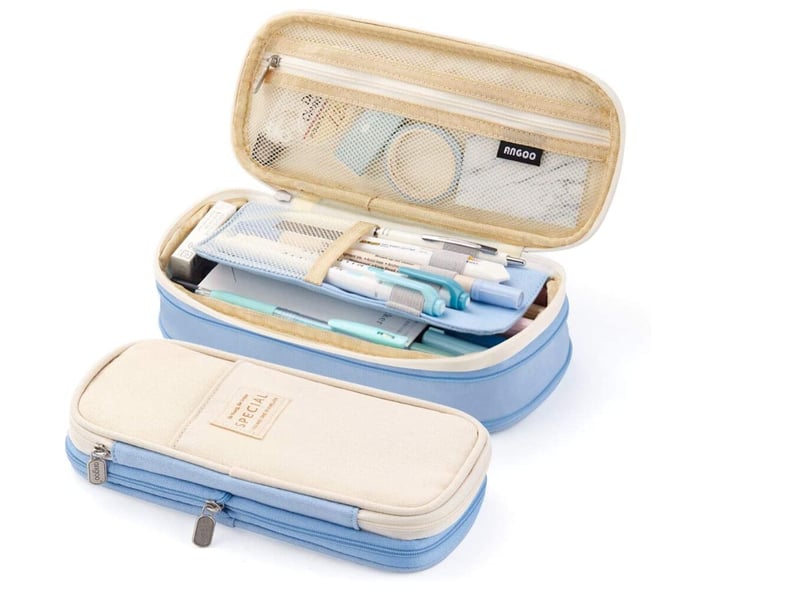 A Pastel Pencil Case
Amazon Easthill Big Capacity Pencil Case ($15, originally $16)
This handy pencil case is compact and roomy. The fold-in design allows room to hold all of your kid's pens, pencils, highlighters, and can even fit in a calculator! The stylish color also makes it cute and fashionable, which is perfect because your kid will probably need to carry it around from class to class.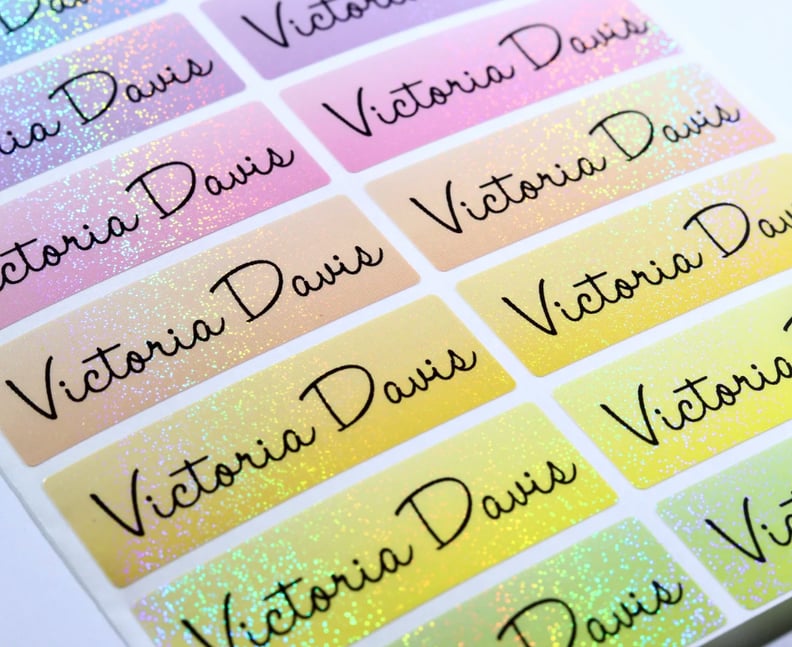 Etsy Name Stickers
Etsy Glitter Rainbow Name Stickers ($6)
Maybe you've already bought all of your kid's school supplies but are looking for a way to differentiate their folders and notebooks. A fun option for personalizing classic school supplies is with these printed waterproof name tags! These in particular are rainbow colored and glittery, so they'll definitely stand out in the classroom. It's also a stylish perk to have in place in case your kiddo has a tendency to lose track of things.
A Bold Backpack
Target Wild Fable Full Square Backpack ($15, originally $25)
This spacious backpack is colorful and a roomy, offering several pockets and zipper pouches that can hold a variety of important items, from their water bottle to electronics chargers. It also comes with a cute coordinating hand sanitizer holder!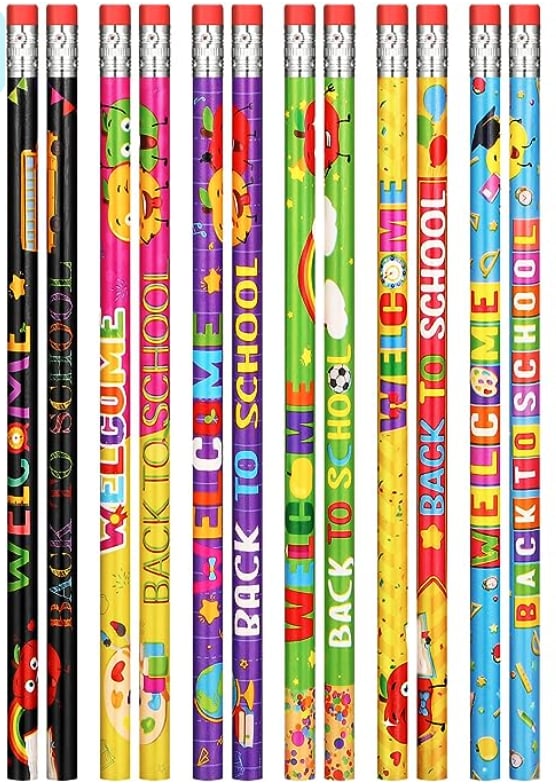 Back-to School Pencils
Amazon Pagaen Back to School Pencils ($12. originally $13)
These multi-colored pencils scream back to school, literally. These printed pencils are a great way to remind your kids that going back to school is fun and exciting! Plus, the 60 piece pack lets them bring extras if they want to trade or share with their new friends.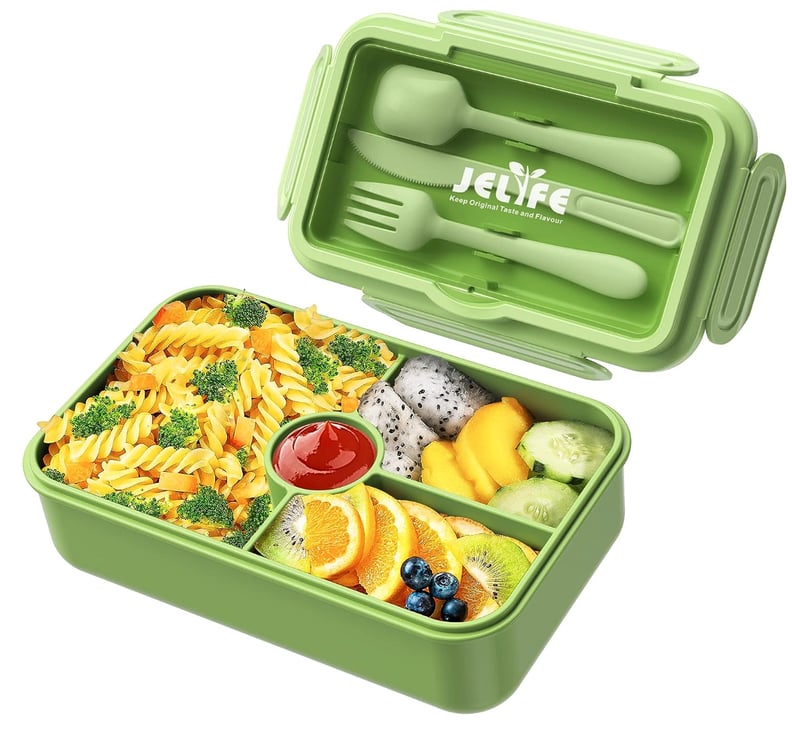 Bento Box
Amazon Jelife Bento Box ($10, originally $12)
This cute bento box is going to become a household favorite. Not only does it make it very easy to organize lunch for your kids, it also makes it really fun and exciting for your children to eat a healthy, balanced meal! This bento box is lightweight and comes with reusable utensils. It is also safe for the dishwasher, microwave, and oven.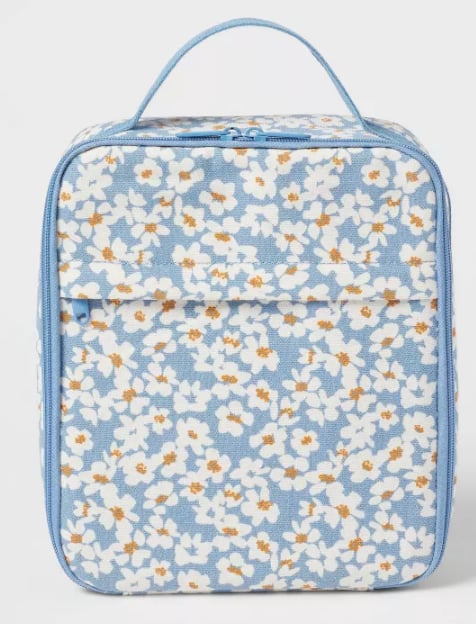 A Patterned Lunch Tote
Target Room Essentials Recycled Cotton Lunch Tote ($10)
A cute lunchbox is essential. This Target lunch tote comes in three different patterns (blue floral, mint/white, and pink strawberries) and is made up of recycled materials. It has a sturdy single handle, which makes it easy to carry around the classroom and playground. Plus, it comes with a handy front pocket and double zippers.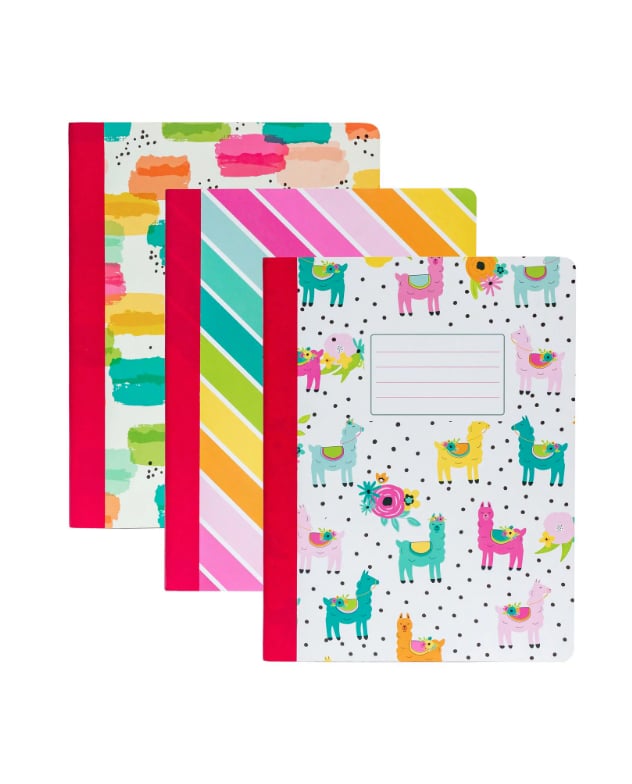 Vibrant Notebooks
Walmart Pukka Pads Composition Notebooks ($16)
These colorfully printed notebooks are perfect for back-to-school season! They'll actually be excited to take notes with one of these bold and patterned journals. Each notebook includes 140 pages, and are sure to last your kid through the whole school year.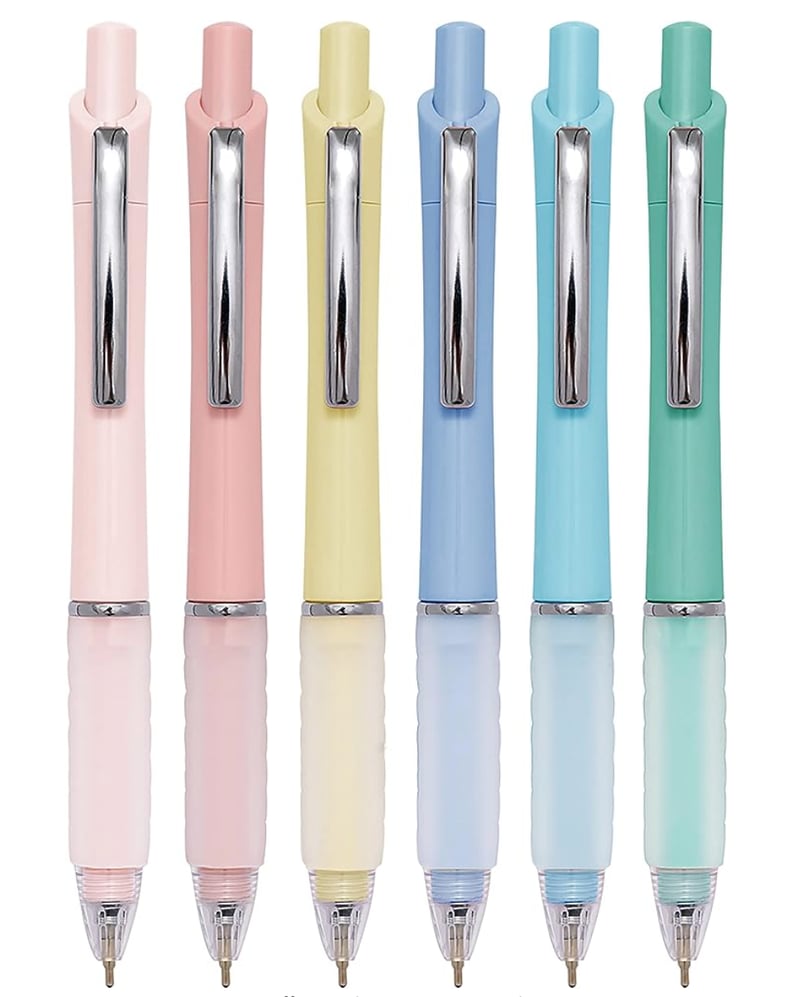 Soft Grip Ballpoint Pens
Amazon Soft Grip Ballpoint Pens ($7)
This colorful pack of pens is great for any age, and the soft grip is both comfortable and stylish. Once your kid starts writing with a soft grip pen, they won't want to go back. You may have to try it for yourself and see, you might just end up buying your own pack.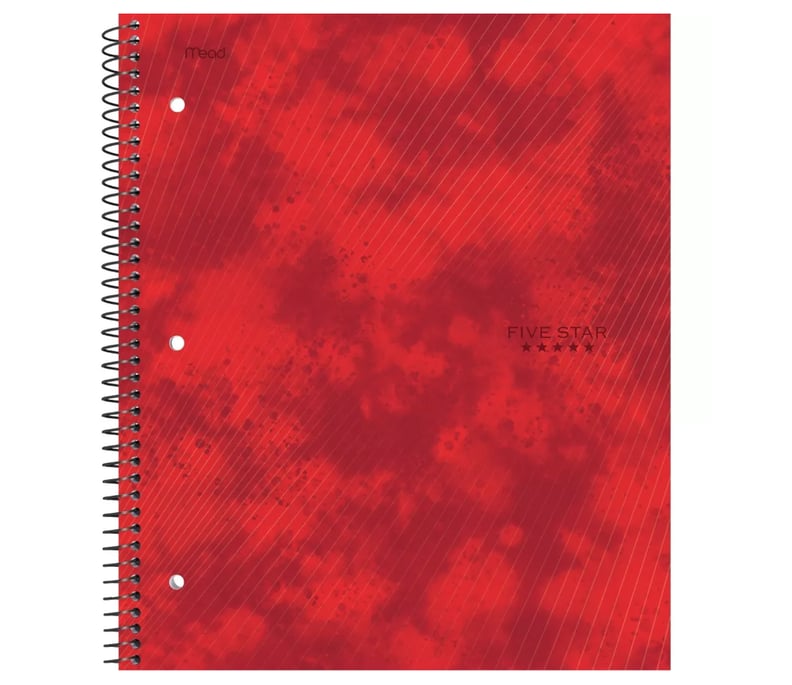 Five Star Notebook